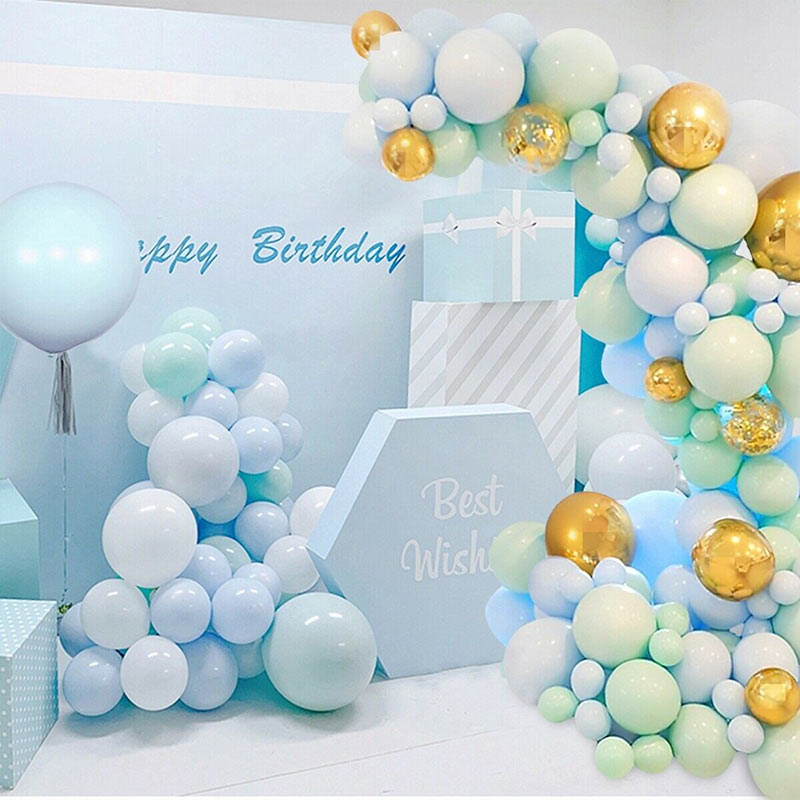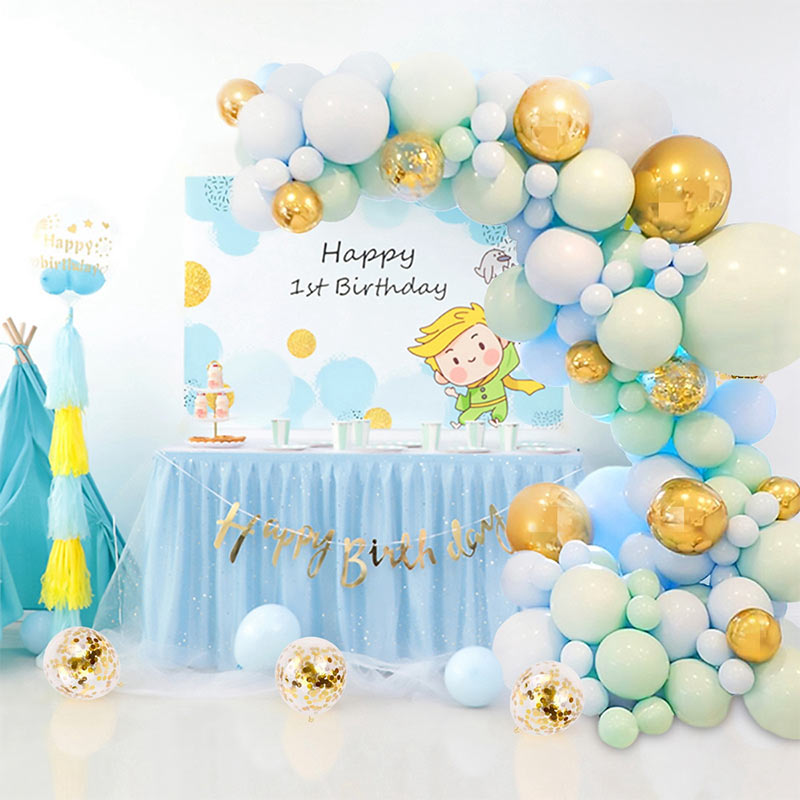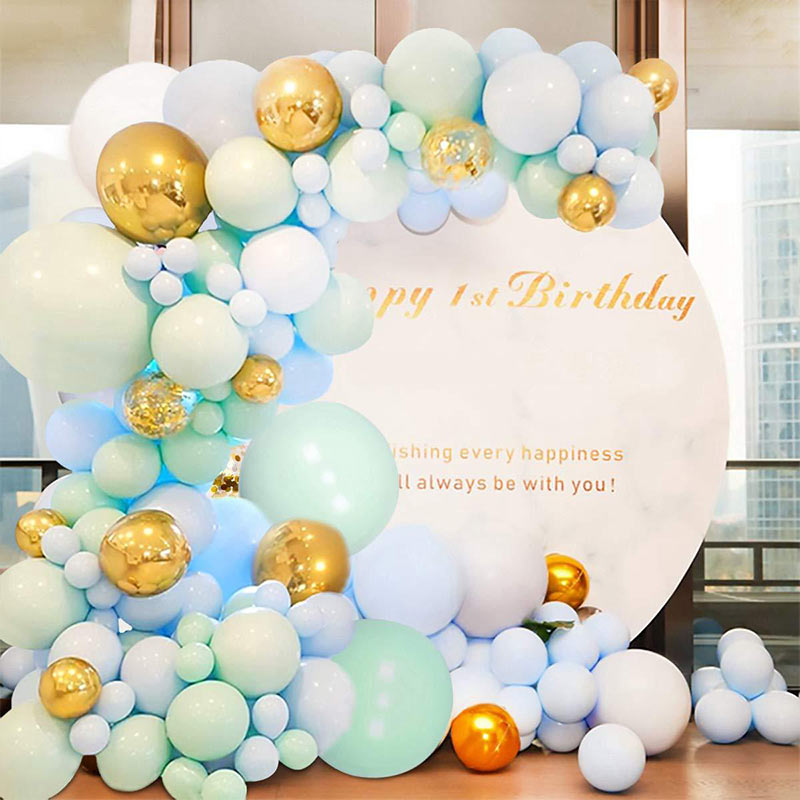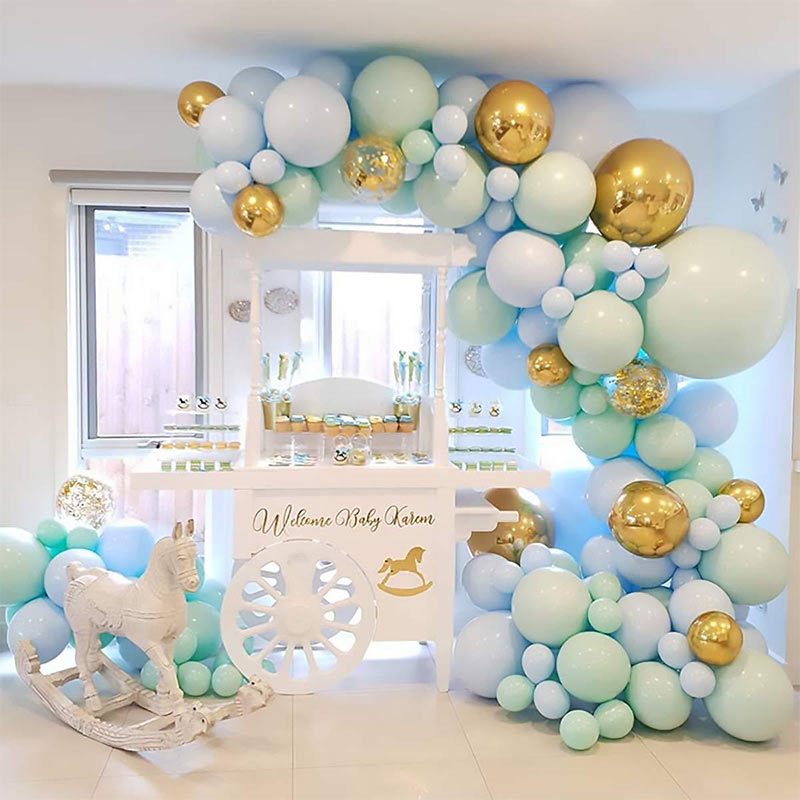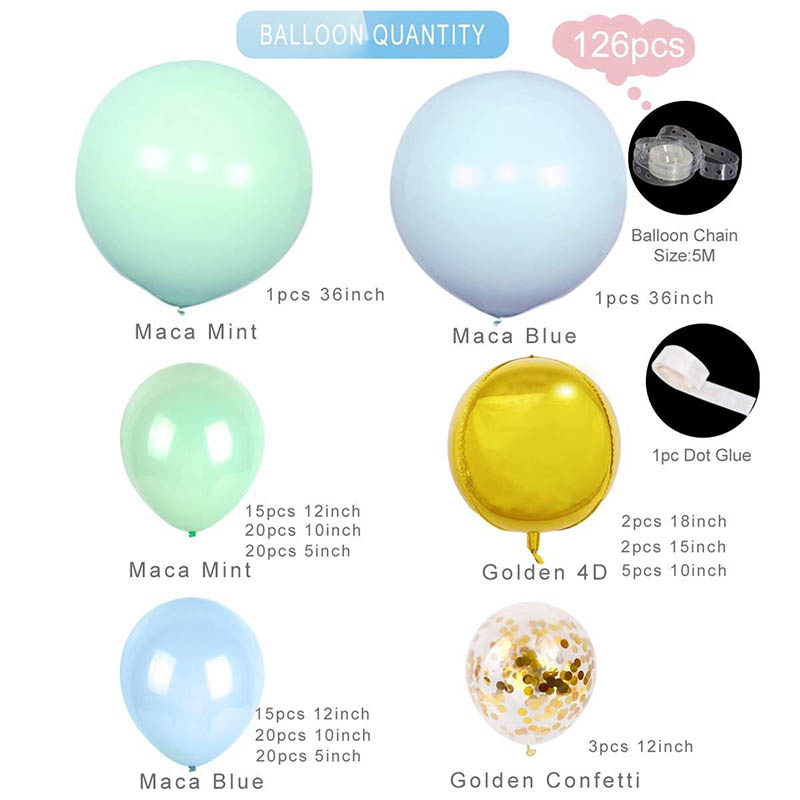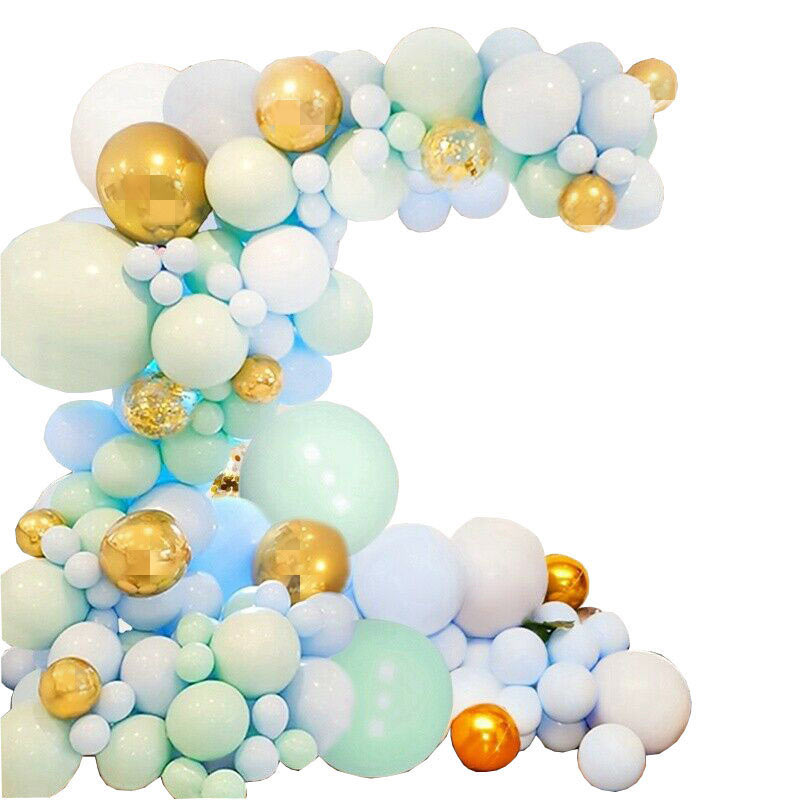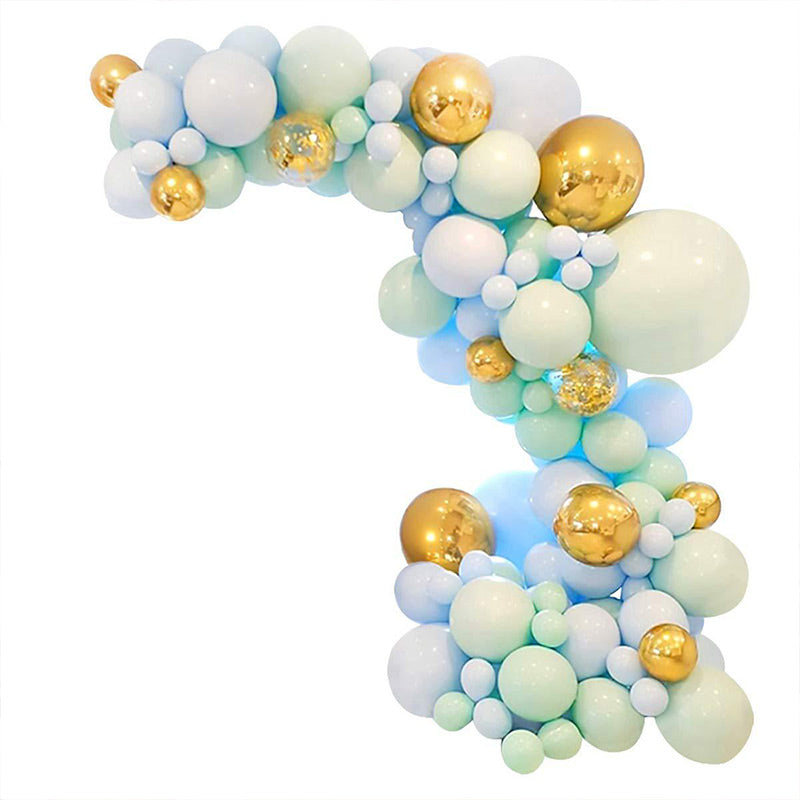 Dream Unicorn Balloon Package Backdrop Decoration Balloon
Dream Unicorn Balloon Package, Get Your Backdrop Decoration Balloon Set
This blue and green balloons package kit is super easy to make balloon garland for arch look gorgeous, suitable for any occasion. The blue balloon arch kit is perfect for graduations, engagements, weddings, anniversaries, baby showers, corporate events, photoshoots and so on. Decorate any party indoor or outdoor as a photo booth backdrop and create lasting memories, come to organize an unforgettable party. Our dream unicorn balloon package provides balloons of different sizes and colors, including blue, green and gold. You can decorate according to your own ideas and make your dream balloon arch kit.
Safe and Durable
The main color of the dream unicorn balloon set is blue, green, and gold. Round balloons are made of natural latex, which is of high quality and safety, very durable, non-toxic and non-odor. The balloon can be filled with helium or air. The balloon kit also contains 40pcs 5'' small balloons, which can make your balloon arch looks more layered. Just pass the big balloon through the balloon chain and stick the small balloon on top of the big balloon with a little tape to get a beautiful balloon arch kit.
Perfect Party Decoration
Our forest-style balloon arch kit is very suitable for weddings, barbecues, birthday parties, company events, graduation ceremonies and more!
Set Packing
1 x 36" maca mint balloon, 15 x 12" maca mint balloons, 20 x 10" maca mint balloons, 20 x 5" maca mint balloons, 1 x 36" maca blue balloon, 15 x 12" maca blue balloons, 20 x 10" maca blue balloons, 20 x 5" maca blue balloons, 2 x 18'' golden 4D balloons, 2 x 15'' golden 4D balloons, 5 x 10'' golden 4D balloons, 3 x 12'' golden confetti balloons, 1 x dot glue, 1x balloon chain
Discover Even More Styles to Decoration in Our Collection: https://www.koalaprint.com/collections/party-decoration/
Dream Unicorn Balloon Package Backdrop Decoration Balloon