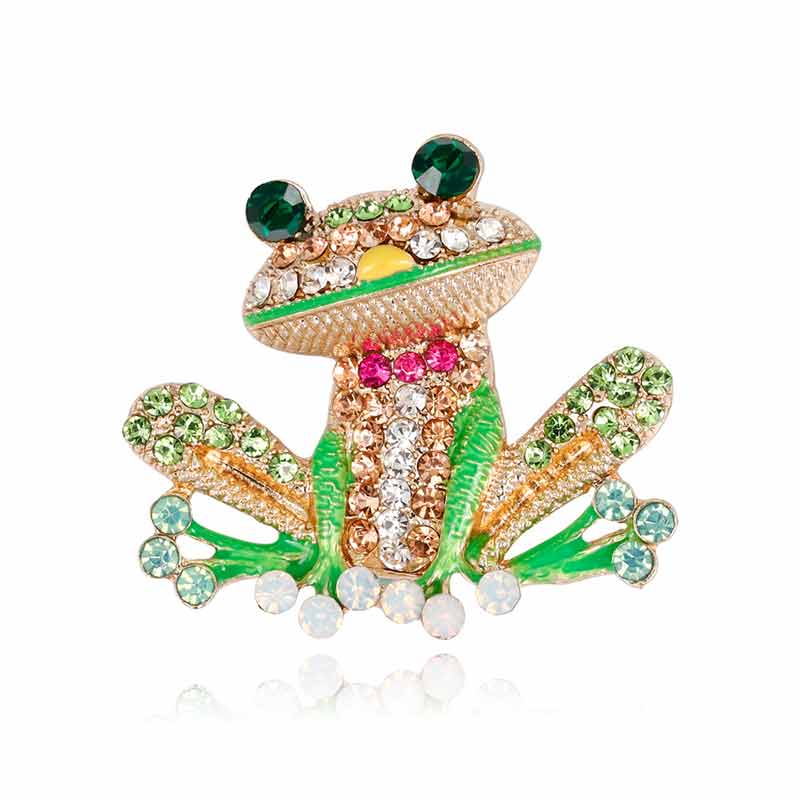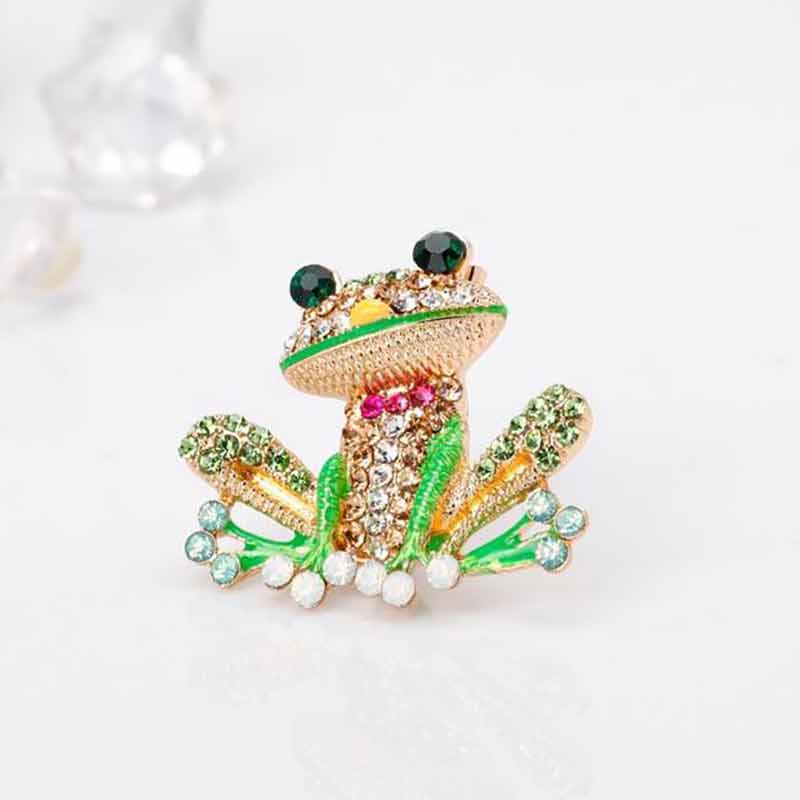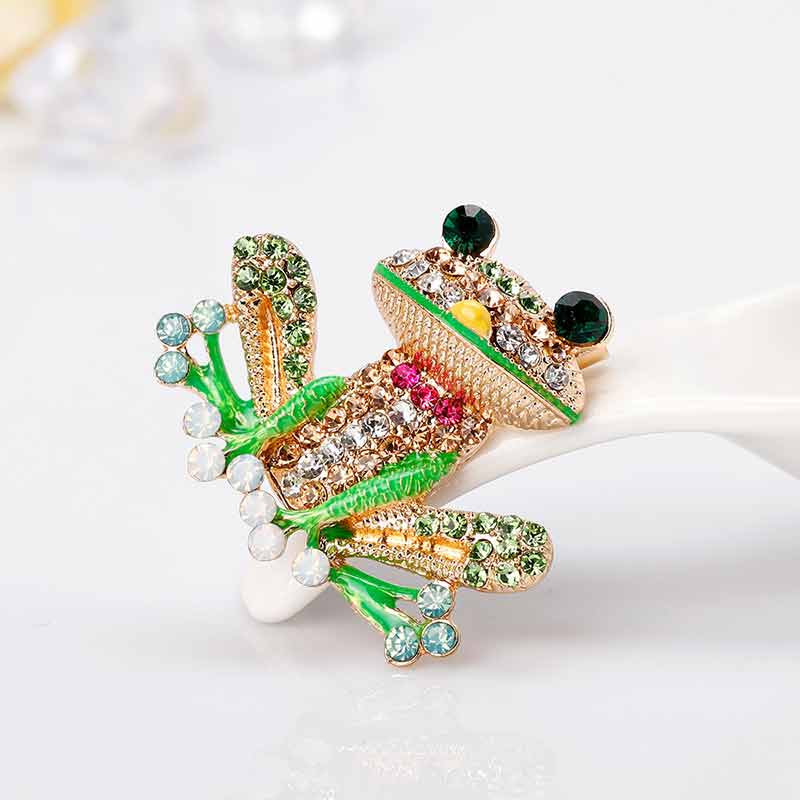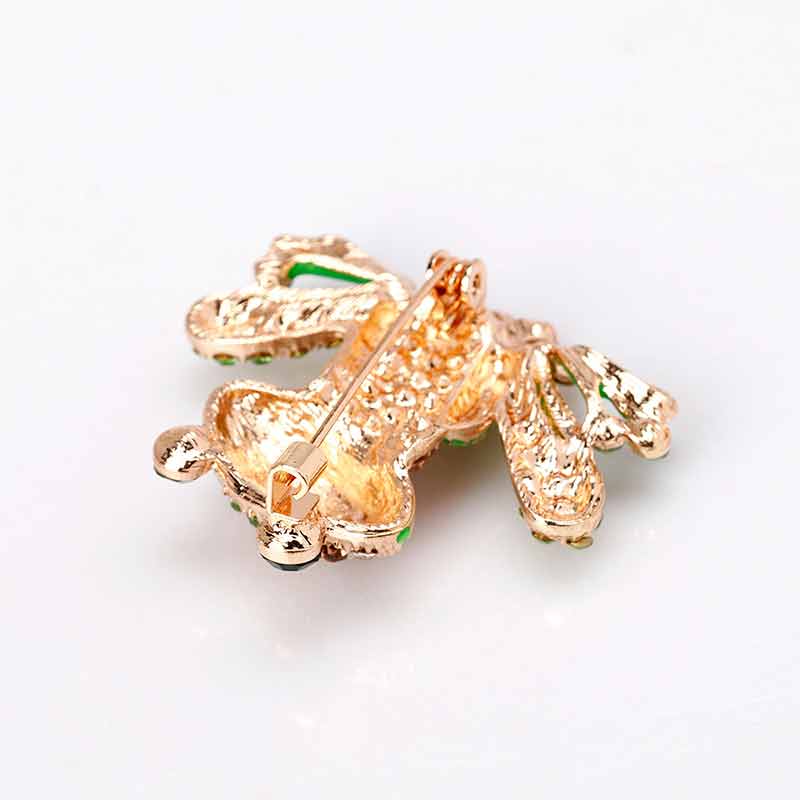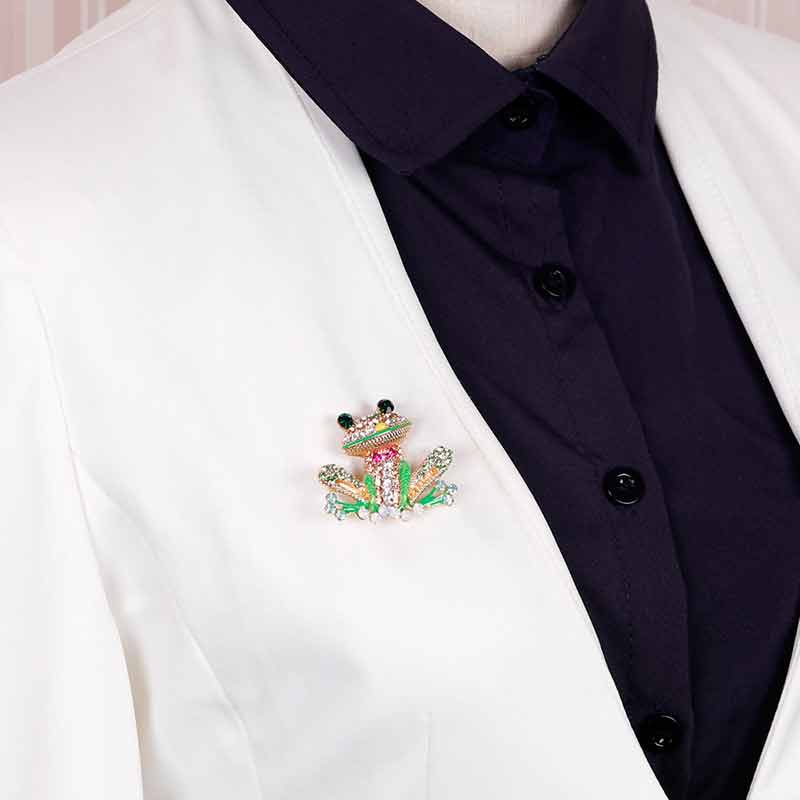 Frog Brooch Cute Oil Drop Enamel Brooch With Cubic Zirconia
Frog Brooch Cute Oil Drop Enamel Brooch With Cubic Zirconia
This is a small frog brooch with rhinestones. This animal brooch is very eye-catching.
Unique design
The unique brooch makes you more special and adds a mysterious atmosphere to you.
A brooch that fits all styles
It is an ideal choice to match any clothing, it can be matched with any of your clothing, stylish and beautiful.
Safe for sensitive skin
Made of high quality alloy, anti-corrosion, anti-rust, and high temperature resistance, it is friendly to people with sensitive skin.
Care instructions
Avoid wearing the same item for a long time or contact with acidic or corrosive chemicals.
Remove the accessory before sleeping, bathing, swimming, and other high-impact activities that cause sweating.
Frog Brooch Cute Oil Drop Enamel Brooch With Cubic Zirconia