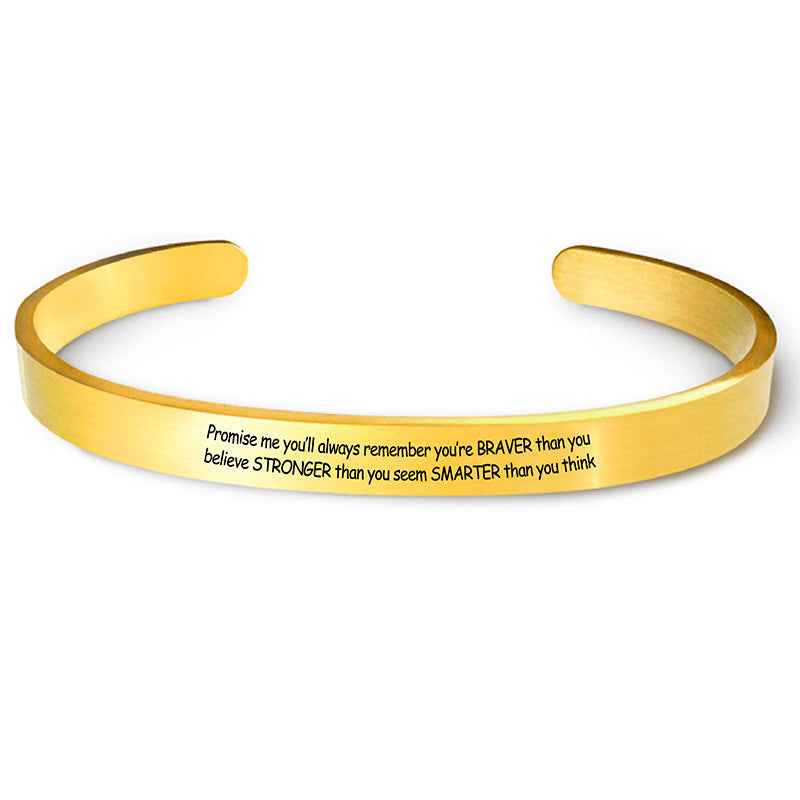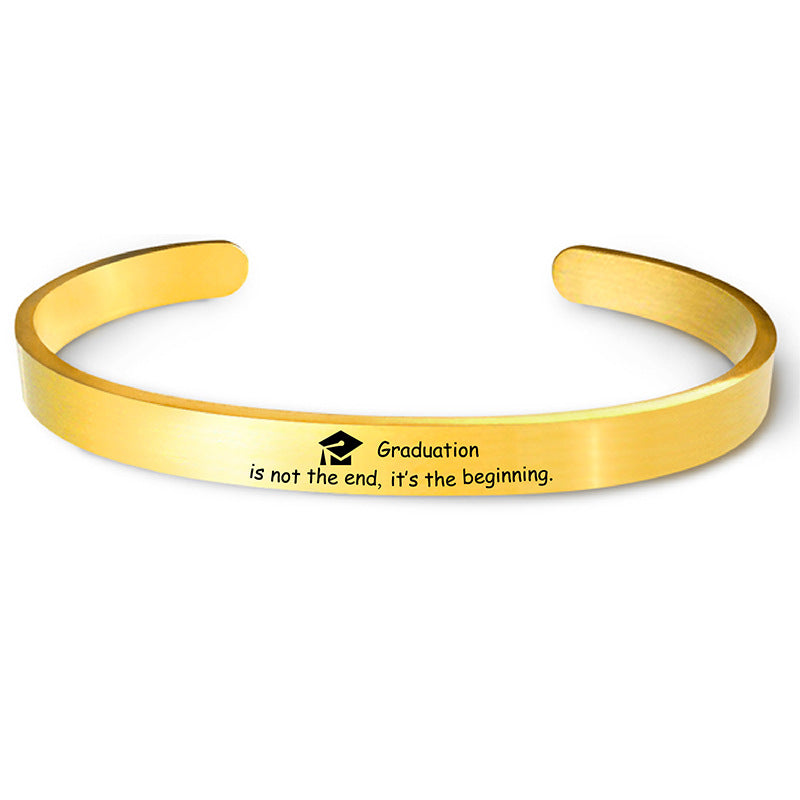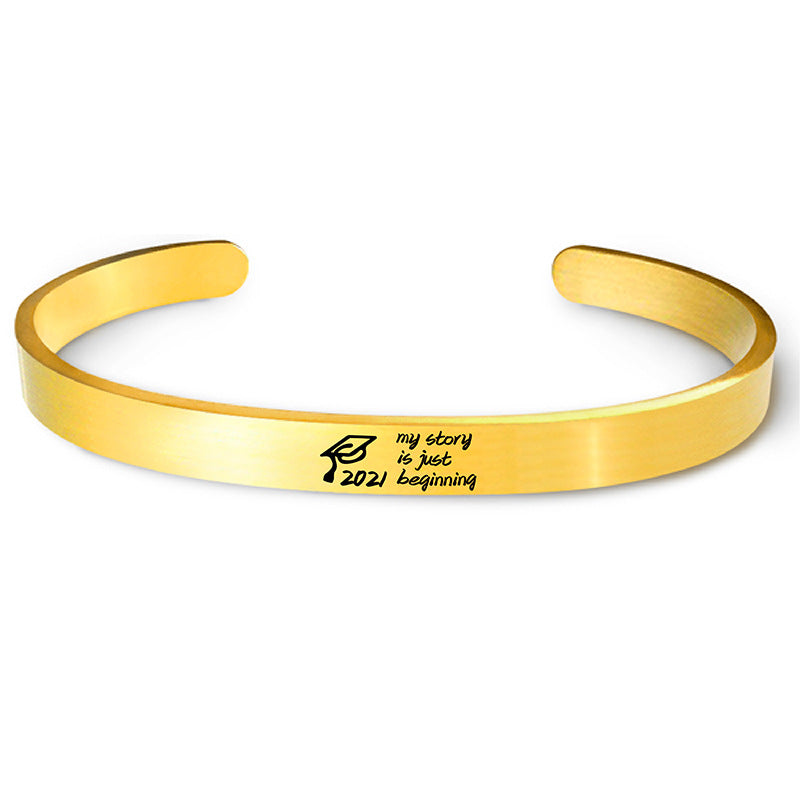 Graduation Bracelet Stainless Steel Engraved Bracelets
Graduation Bracelet Stainless Steel Engraved Bracelets
This cuff is specially tailored for the graduate to give her a unique graduation bracelet.
Beautifully embellish your hands
Simplicity is what counts. Personalize the bracelet with a message that shows your unique style.
Special gift
The element of graduation, the words you want to give to your daughter/son, makes this bracelet unique, and receiving such a special personalized text will be even more touching.
Safe for sensitive skin
Made of anti-allergic material stainless steel. It is safe for people with sensitive skin.
Care instructions
Avoid contact with acids, corrosive chemicals, or wearing the same item for a long time. Remove jewelry before going to bed, showering, swimming, and other high-intensity activities that may cause sweating.
Graduation Bracelet Stainless Steel Engraved Bracelets