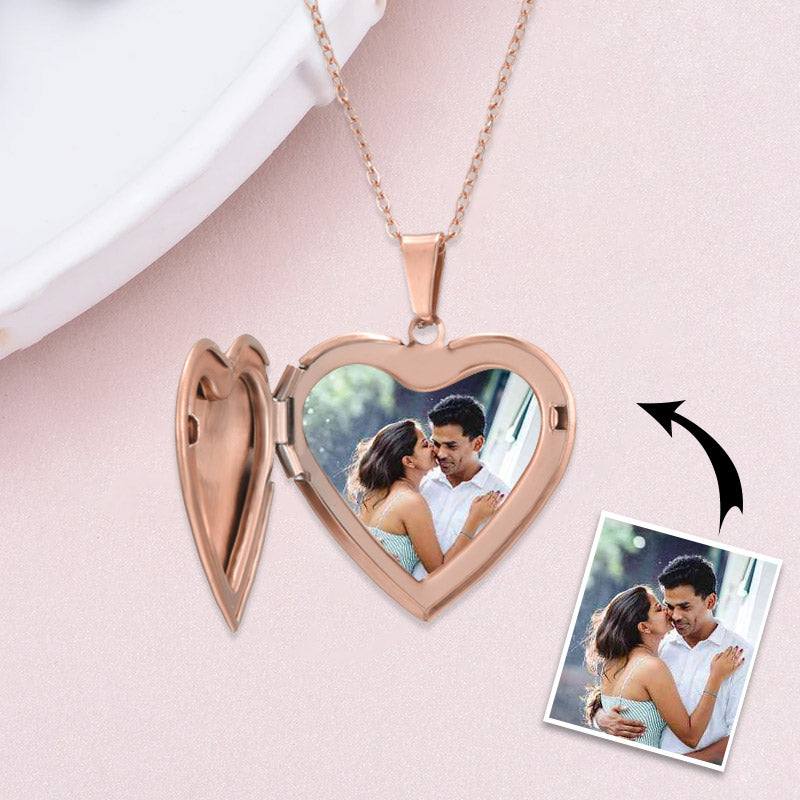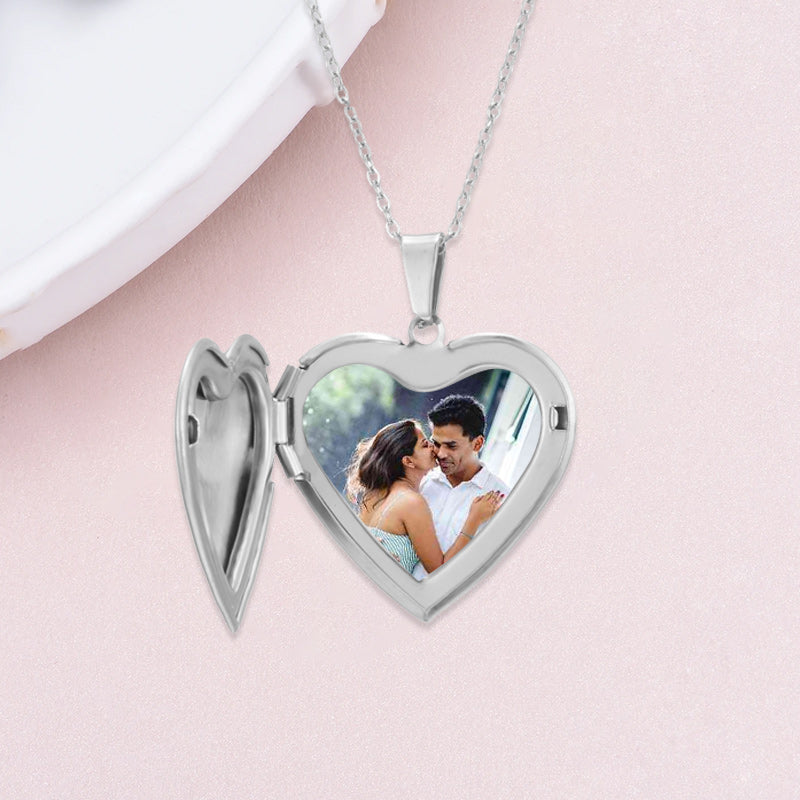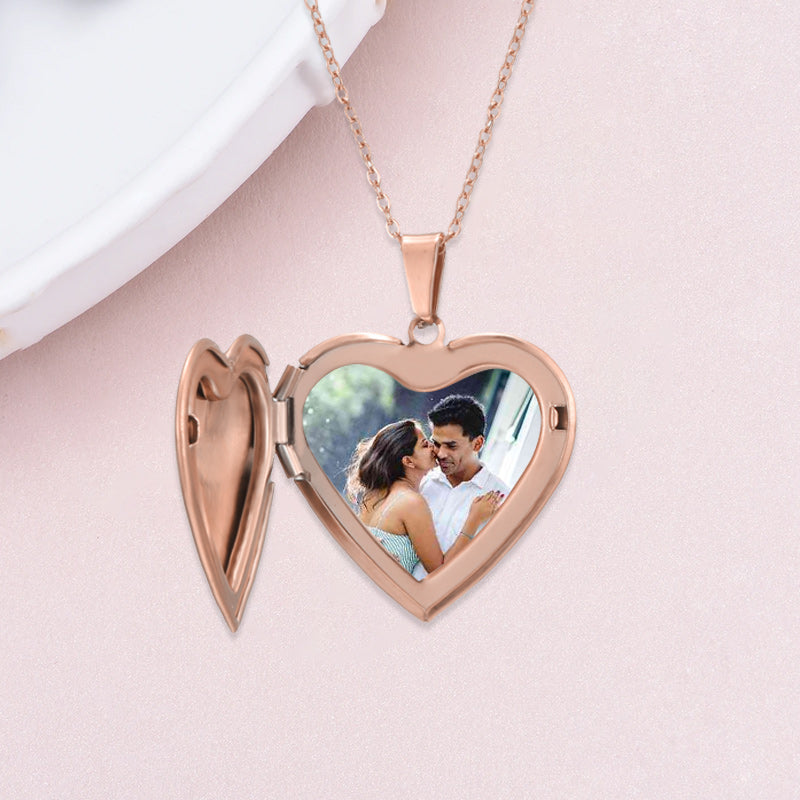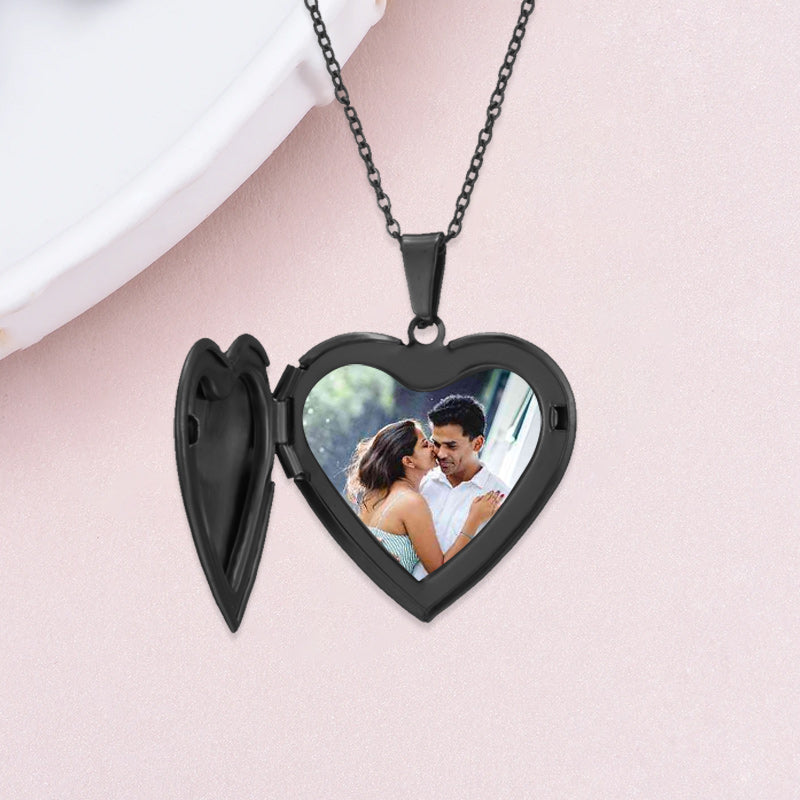 Heart Shape Locket with photo Custom Photo Necklace
Heart Shape Locket with photo, Custom your Photo Necklace
It's a classic photo charm necklace that displays your photo in an exquisite heart locket. Carry your love by your side. Soothe your thoughts, remember their smiles every time you open up the locket. 
Before designing your custom heart shape locket, you need to choose the color of the necklace. We have 4 colors: black, gold, rose and silver. Then you can upload the photo that you like.
Finally, wait for our skilled craftsmen to make your personalized photo necklace that you can wear or give away proudly.
Souvenir for Best Wishes
It's a unique personalized ornament, a great gift for birthdays, anniversaries, graduation, or any special events. For friends or family, this photo locket pendant could be a unique charm for loved ones who live far away. Treat yourself or someone special to an engraved custom photo locket necklace with a special photo. Both the style and the quality are guaranteed, and you can give gifts with confidence. I believe, everyone will be happy when received this special necklace.
Multicolor
Heart Shape Locket necklace with a photo has 4 choices of color, choose one to create your personalized look. This popular design is very interesting! I believe the unique photo pendant you designed must be special. Koalaprint custom photo necklace is suitable for matching with most clothing such as skirts and T-shirts. 
Safe for Sensitive Skin
Made of stainless steel that is safe for people with sensitive skin or a nickel allergy.
Care Instruction
Avoid wearing the same item for a long time. Take off the custom photo necklace before sleeping, showering, swimming, and other high-impact activity that causes sweat. Avoid exposure to acidic, aggressive chemicals.
Discover Even More Styles to Love, Wear and Give Away in Our Collection:  https://www.koalaprint.com/collections/photo-necklace/
Heart Shape Locket with photo Custom Photo Necklace