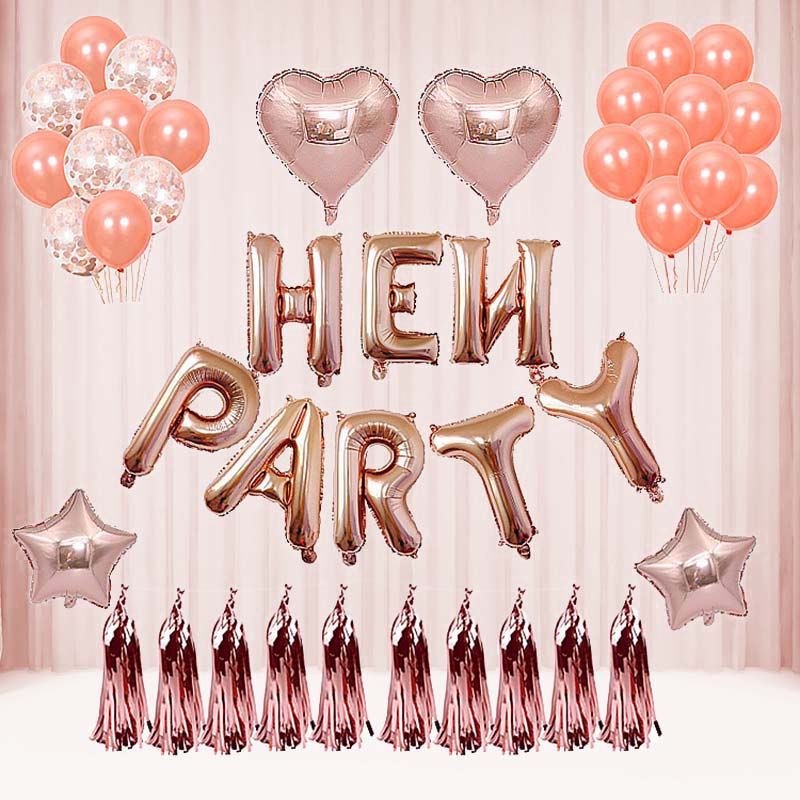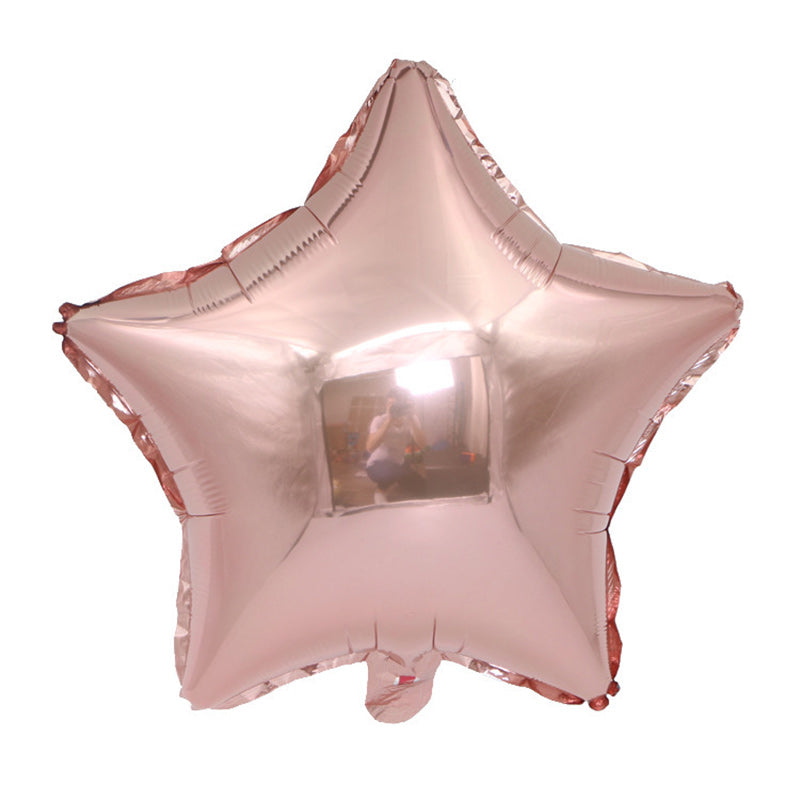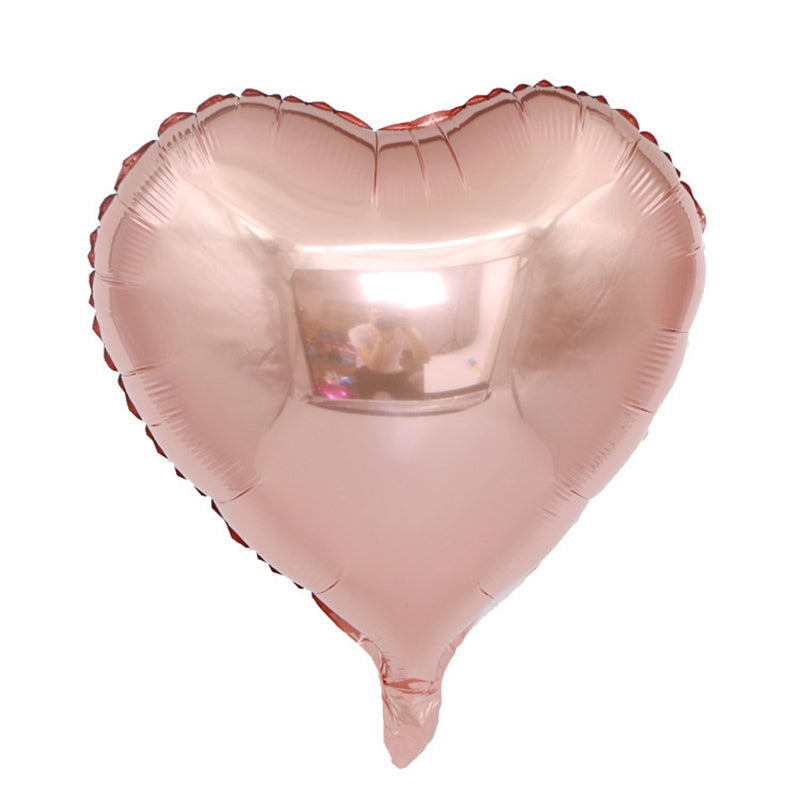 Hen Party Decoration Bachelorette Rose Gold Balloon Set
Hen Party Decoration, Rose Gold Balloon Set for Bachelorette Party
Make a statement at your hen party with our STUNNING hen party decorations. All our hen party balloons, tassels, latex balloons, pentagram balloons, sequin balloons, heart-shaped balloons, glue dots and rose gold ribbons are handpicked to ensure you get the best of the best for your amazing hen do. Make your hen party one to remember with our range of classy & fun hen party decorations.
Safe and Durable
Balloons are made of non-toxic and non-hazardous material, very strong and durable, support helium or air, will not tear or burst when inflated. Organize the best Hen Party ever with our Bride Tribe collection. Stylish decorations, tableware and balloons for a modern Hen do.
Perfect Party Decoration
Whether you're holding a hen party at home, booked a table reservation at your bride-to-be's favorite restaurant or hired a booth. Add an extra flair to the celebrations with hen party table decorations that suit your budding bride down to a T. And any bachelorette party space could use a little extra glitz and glam. Rose and gold balloons are the best way to complete your theme. And these rose tissue paper tassels can help create the perfect backdrop for Instagram photo apps throughout the entire celebration. They're definitely a chic and trendy decoration that any bride would love. Hang these hen party balloons in your kitchen, living room, or party room to show the girl how much you care about party balloon's decorations.
Set Packing
1 x 16'' Hen Party balloon + straws, 10 x 12'' latex balloons, 10 x 12'' sequin balloons, 2 x rose gold tassels, 2 x 18'' pentagram balloons, 2 x 18'' heart shaped balloons, 1 x glue dot, 1 x rose gold ribbon
Discover Even More Styles to Decoration in Our Collection: https://www.koalaprint.com/collections/party-decoration/
Hen Party Decoration Bachelorette Rose Gold Balloon Set