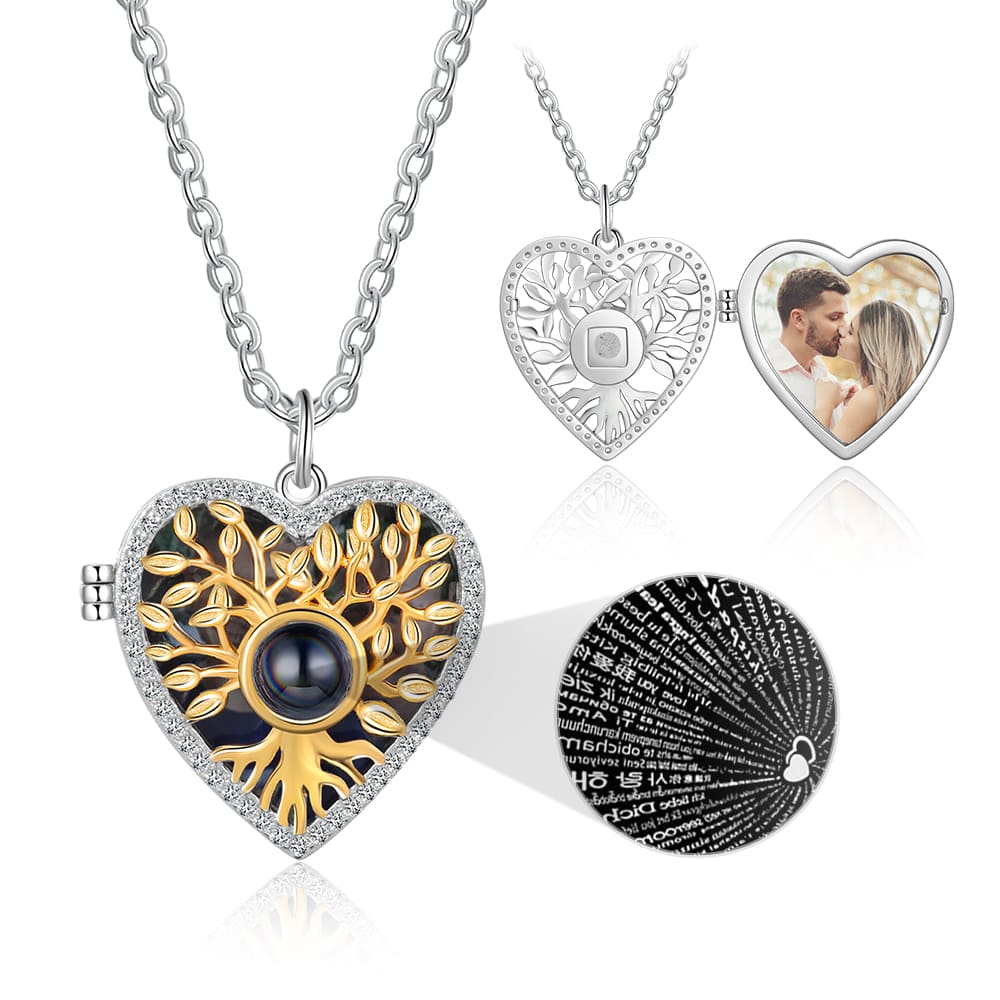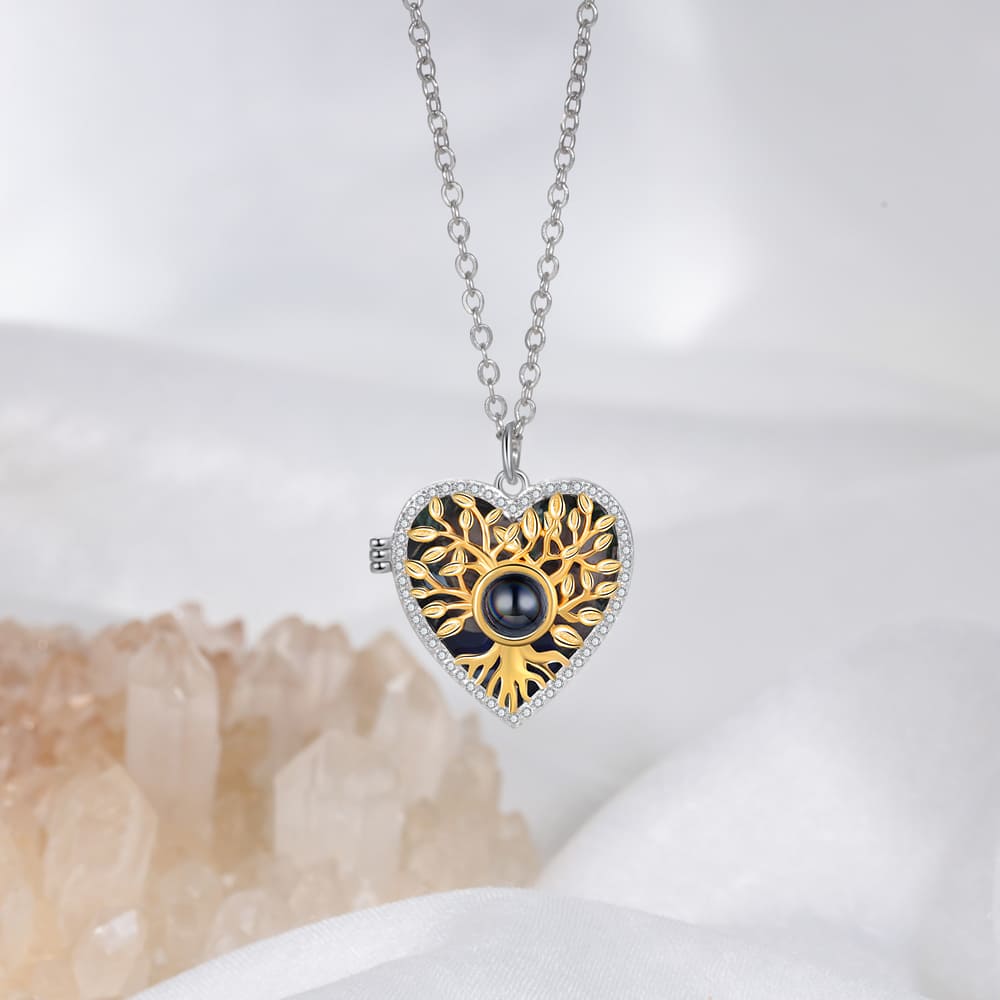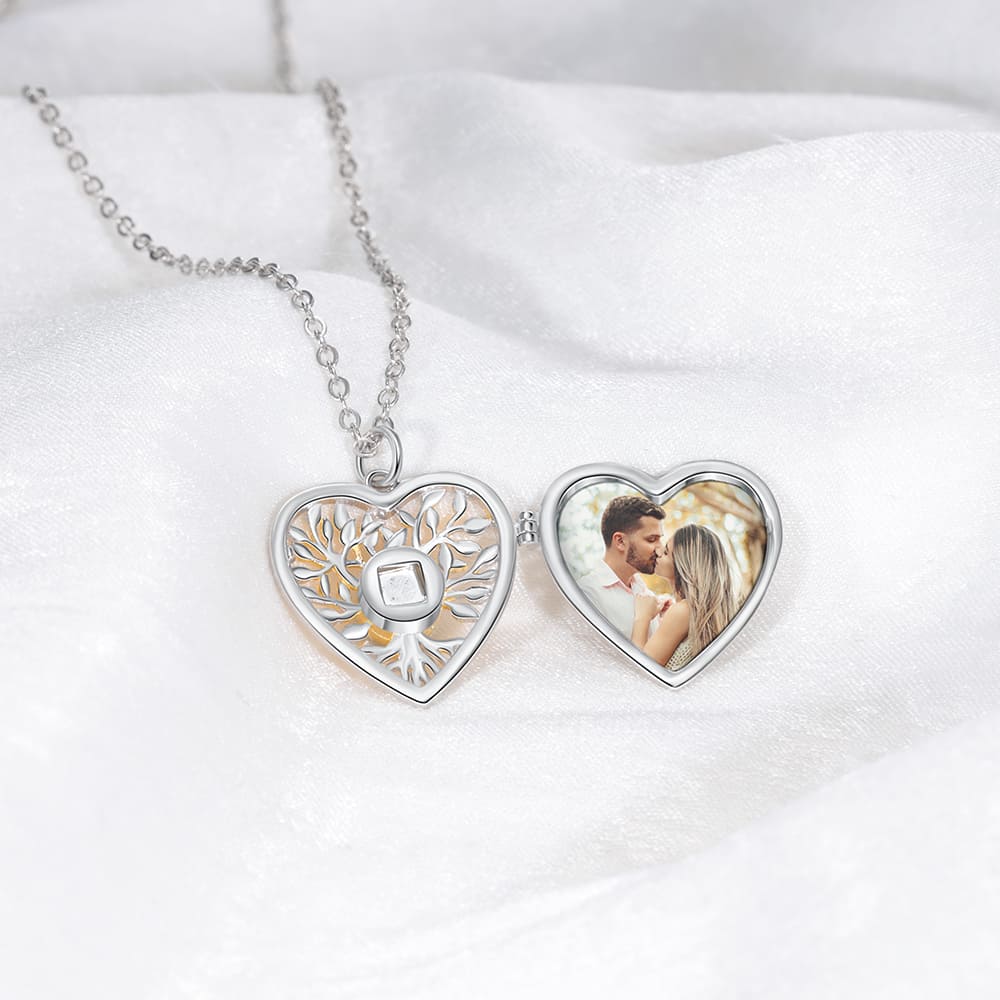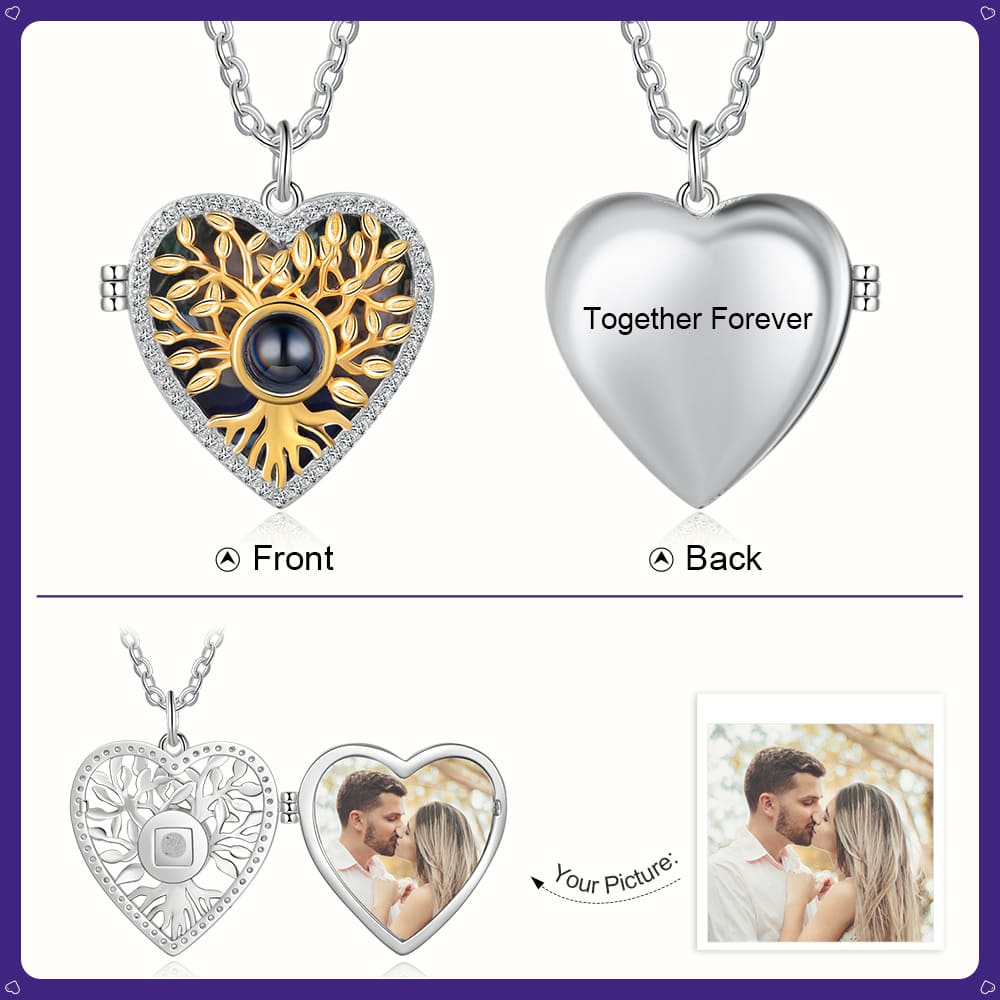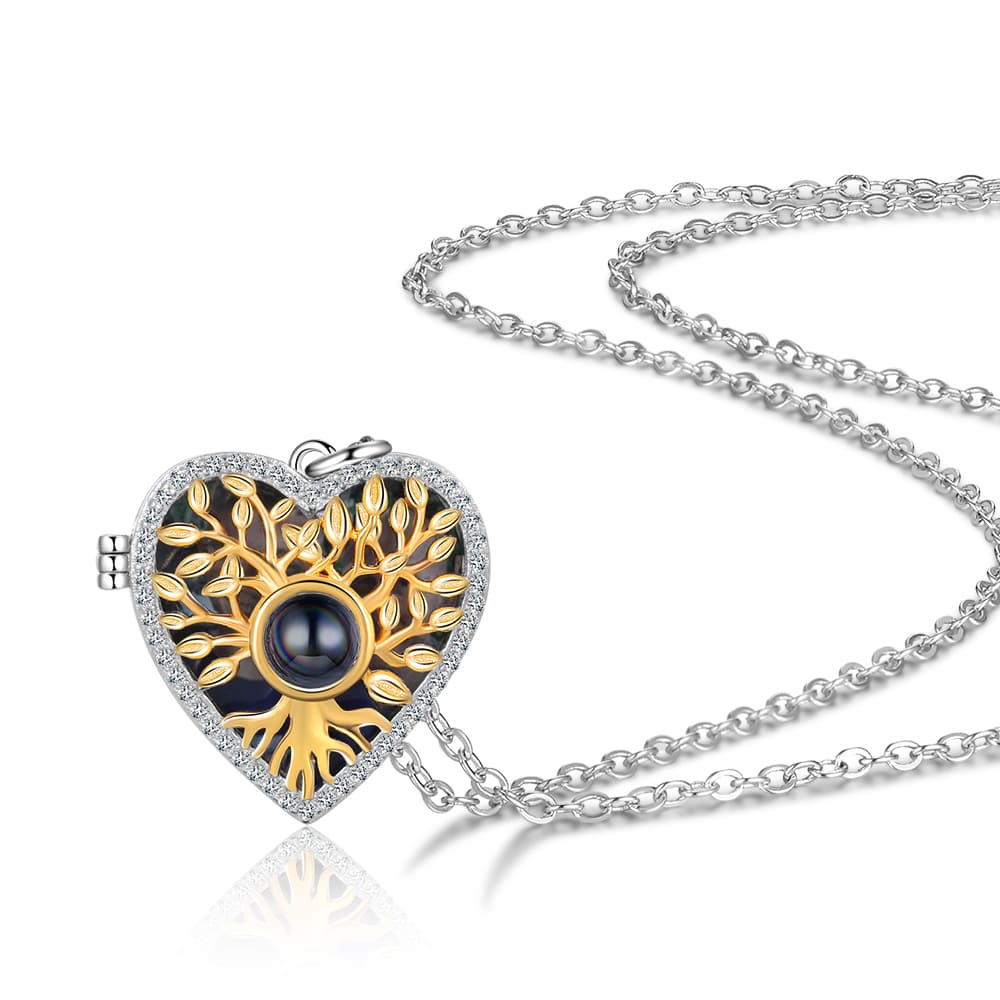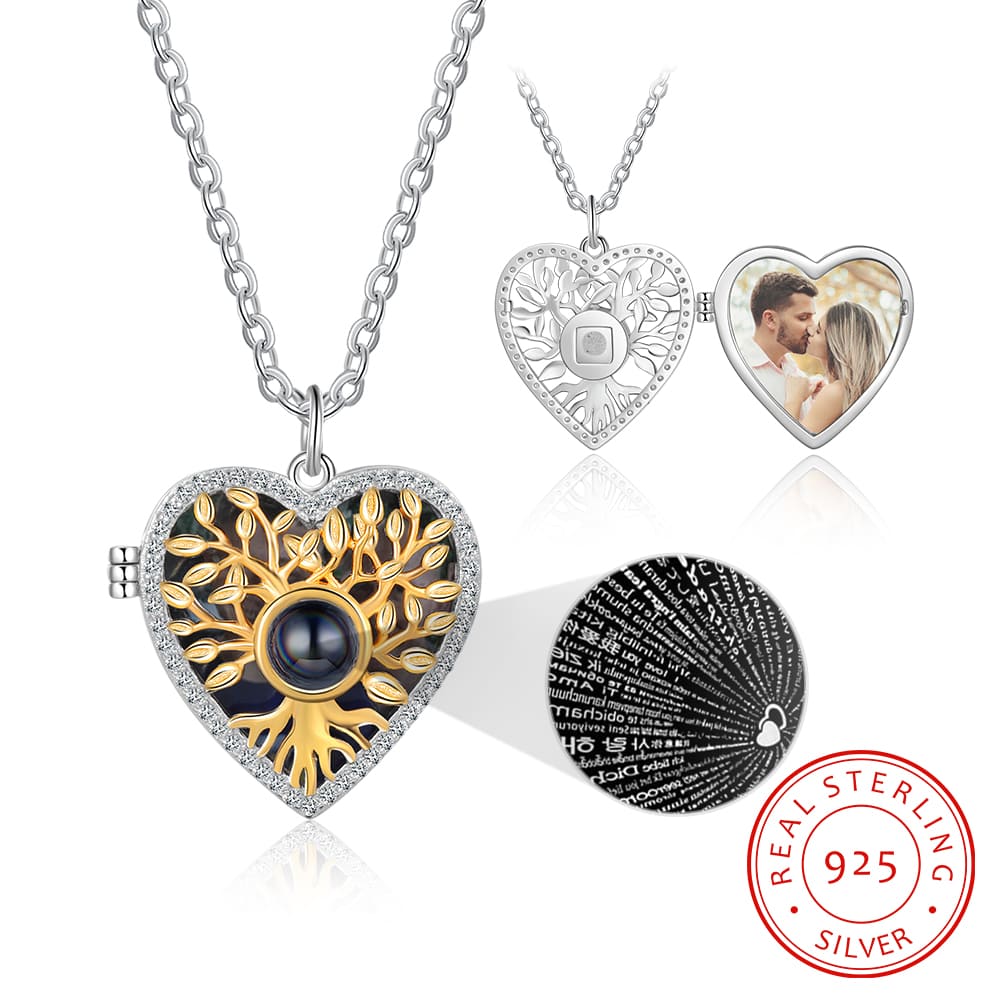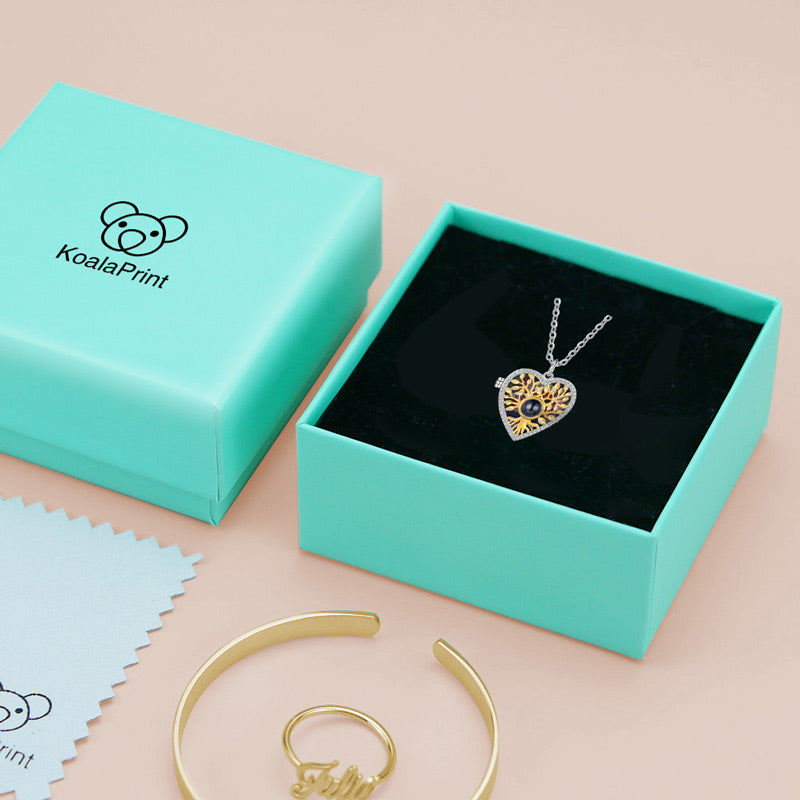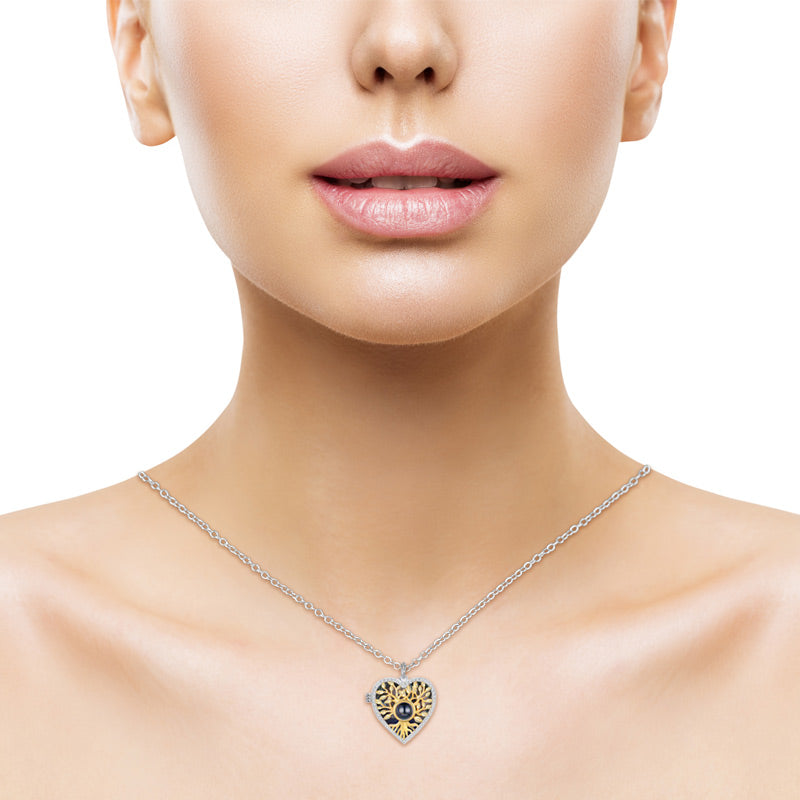 Hidden Love Projection Necklace Custom Name & Photo
Hidden Love Projection Necklace, Custom Your Name & Photo Pendant
This is a customizable name and photo projection necklace with a hidden heart visible. This romantic name&photo projection necklace displays your beloved photo in an exquisite pendant, the front of the pendant is obsidian written " I love you " in 100 languages,and the back is a secret place to engrave the name or love words. 
Design your hidden love projection necklace. First, you have to add a text which is less than 20 left. Then upload a photo you like. Finally, wait for our skilled craftsmen to create your custom name & photo necklace that you can wear or give away proudly.
How to view the engraved content
-Place the nano-engraved beads directly under the camera of the mobile phone, you can clearly view the engraving content, or just observe through the beads.
-Turn on the mobile phone flashlight, align the jewelry beads on the flashlight, and the content will be projected on the plane where the flashlight falls.
A Thoughtful Gift for Everyone
Custom a necklace with the photo and name of your cherished one is special and unique. Treat yourself or someone special to an engraved personalized pendant with a photo and your words of love or names. Create a luxury gift for her birthday, Valentine's Day, Christmas, Thanksgiving, or any special event. Both the style and the quality are guaranteed, and you can give gifts with confidence.
Send your love to the one
A special pendant of beautiful design. Through this clearly printed image, it can entrust your deep yearning for your beloved. Engrave onto the back of the pendant your loved one's name, your wedding date, an anniversary, or anything else you want to remember and keep you close to her heart. 
Care instruction
Avoid exposure to acidic, aggressive chemicals or wearing the same item for a long time. Take off the jewelry before sleeping, showering, swimming, and other high-impact activity that causes sweat.
Discover Even More Styles to Love, Wear and Give Away in Our Collection: https://www.koalaprint.com/collections/projection-necklace/
Hidden Love Projection Necklace Custom Name & Photo