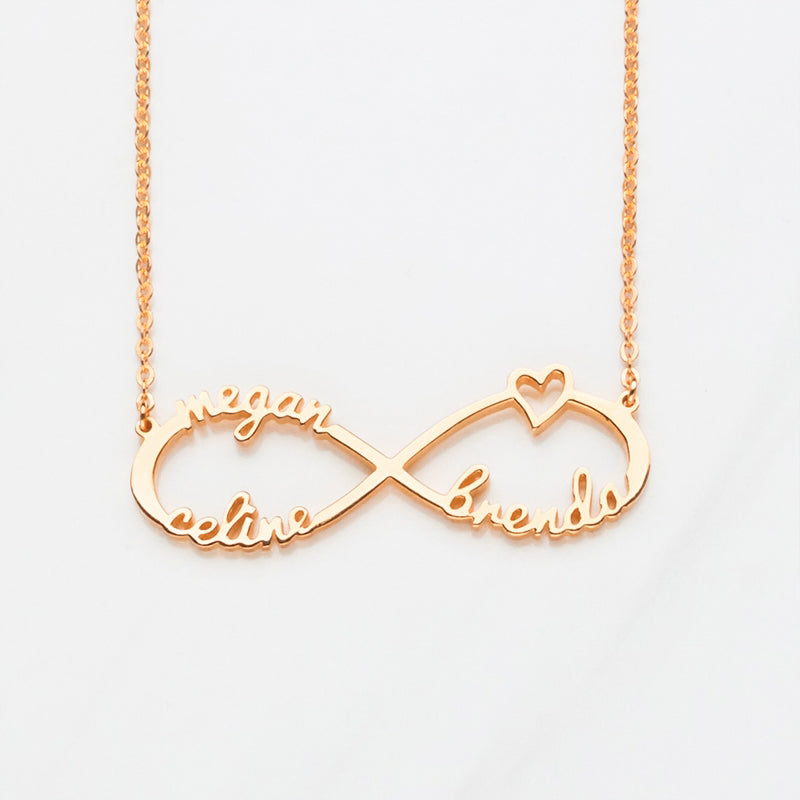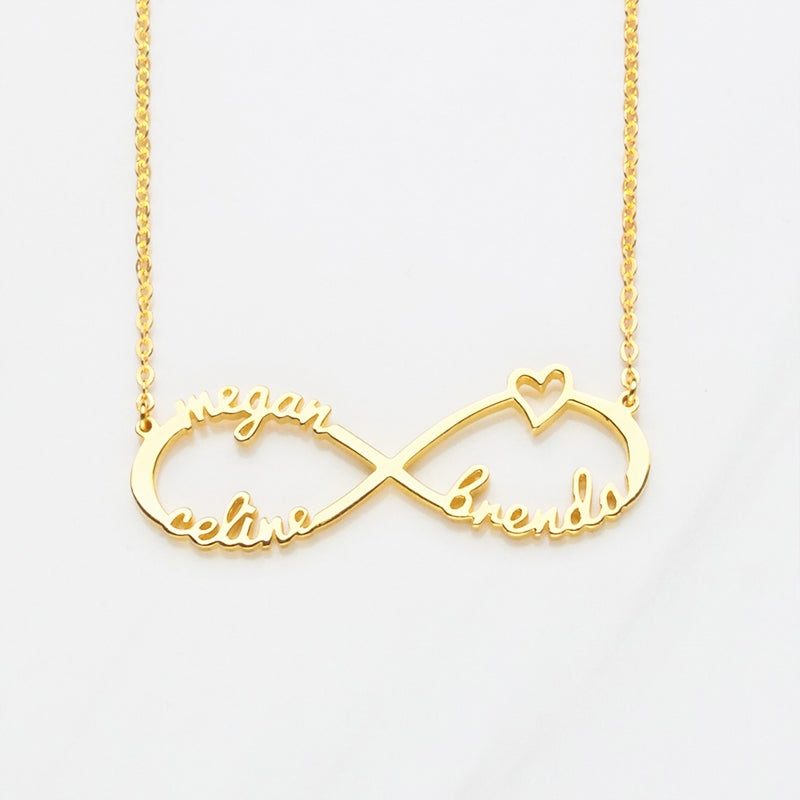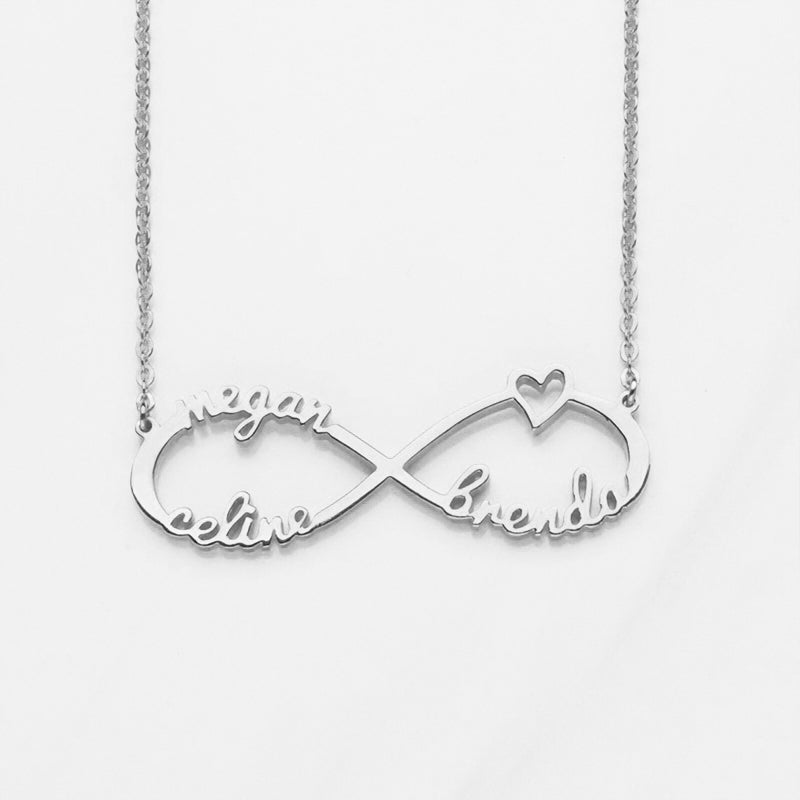 Infinity Name Necklace Personalized 3 Names Necklace
Buy 2+, Save 10% OFF with Code: Buy2
Buy 3+, Save 15% OFF with Code: Buy3
Buy 5+, Save 30% OFF with Code: Buy5
A Name Written Above the Heart, Personalized Your Name Necklace
It's a piece of personalized jewelry with 3 names. The necklace is in the shape of the infinity symbol, and the 3 names are connected by a lovely heart.
This necklace is of simplicity, the design has a meaning of endless love, brings you a unique and elegant impression.
Thoughtful Gift for Everyone
Personalize a necklace with the name of your cherished one, friend, or family.
Create a luxury gift for her birthday, Valentine's Day, Christmas, Thanksgiving, or any special event.
Elegant Design
The pendant falls above the chest bringing out an elegant look.
Safe for Sensitive Skin
Giving you delicate jewelry and protecting your tender skin, this necklace is made of hypoallergenic material. Safe for people who have sensitive skin.
Infinity Name Necklace Personalized 3 Names Necklace