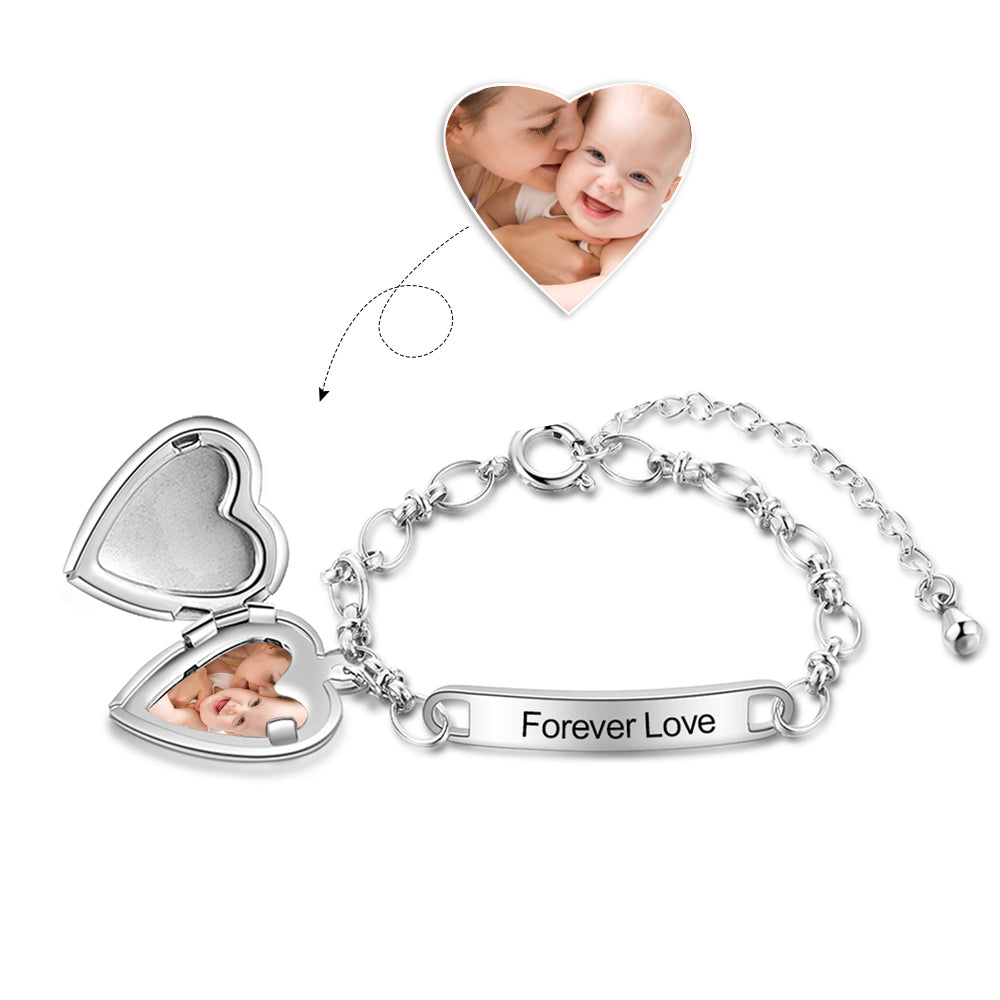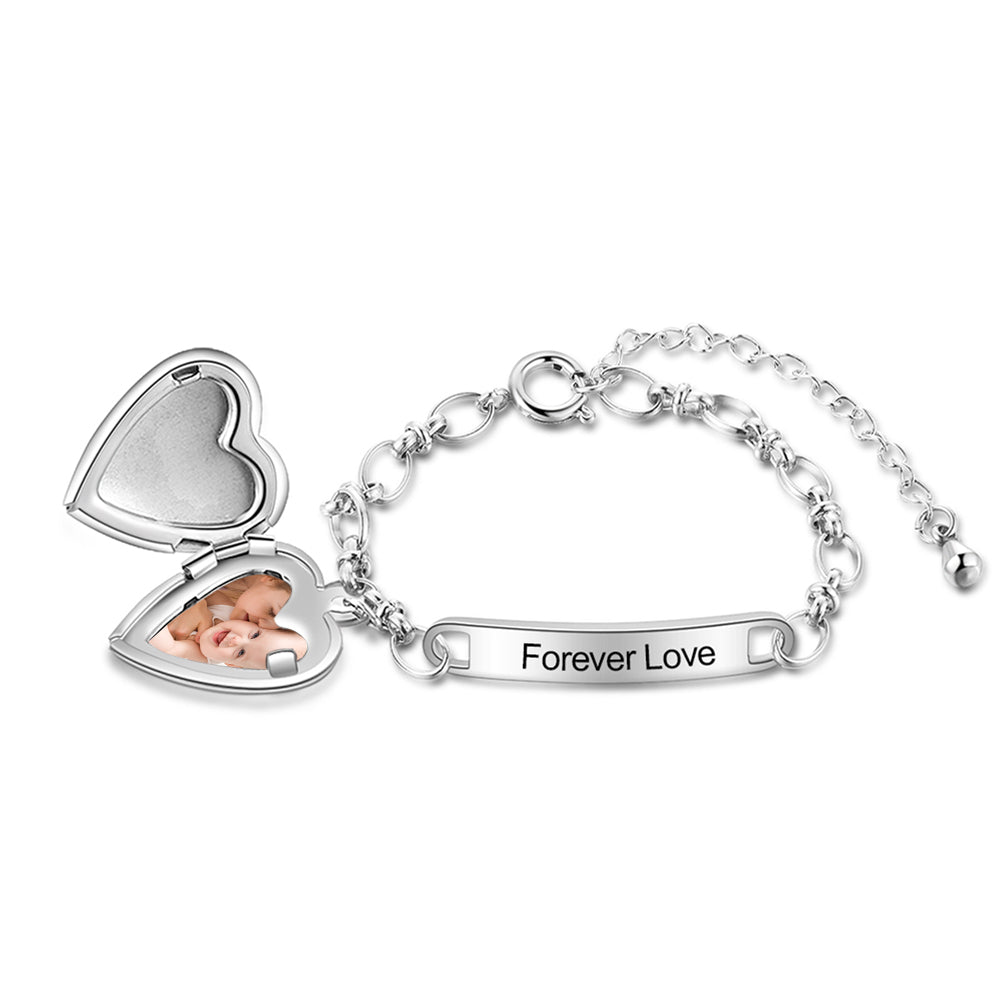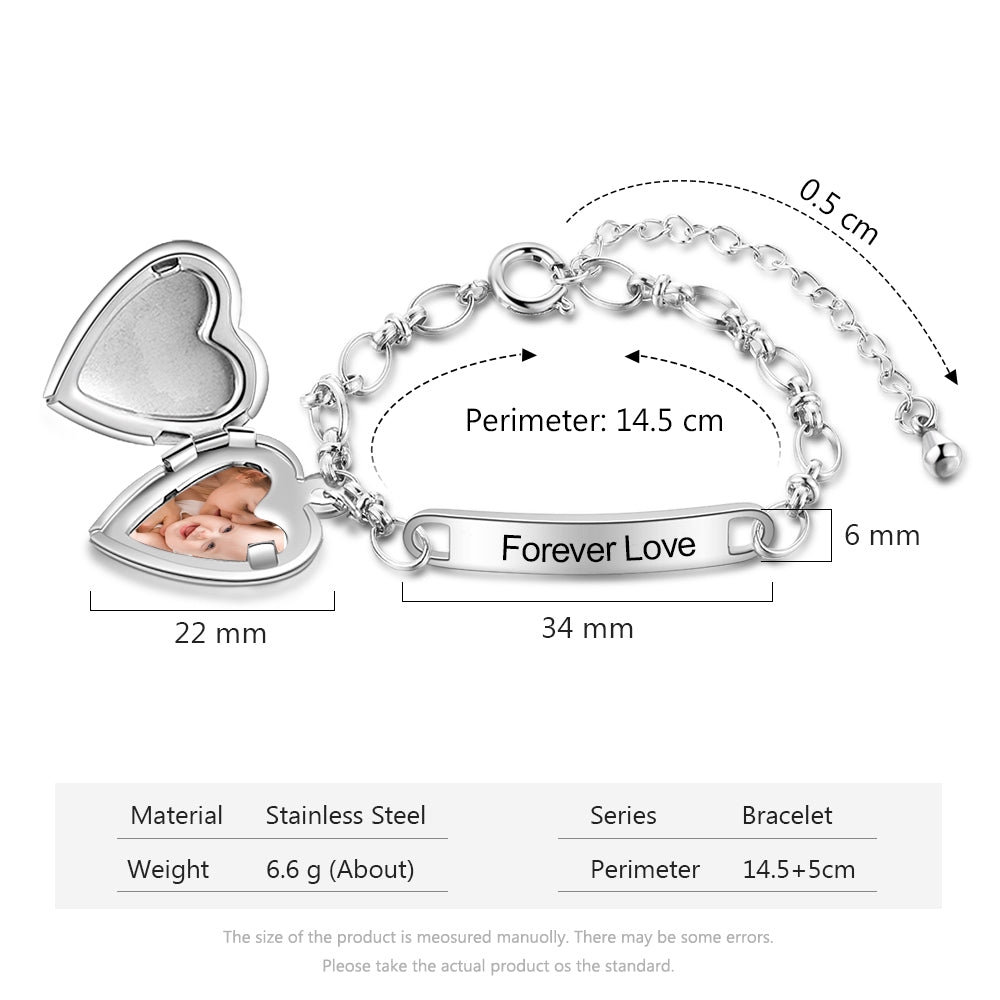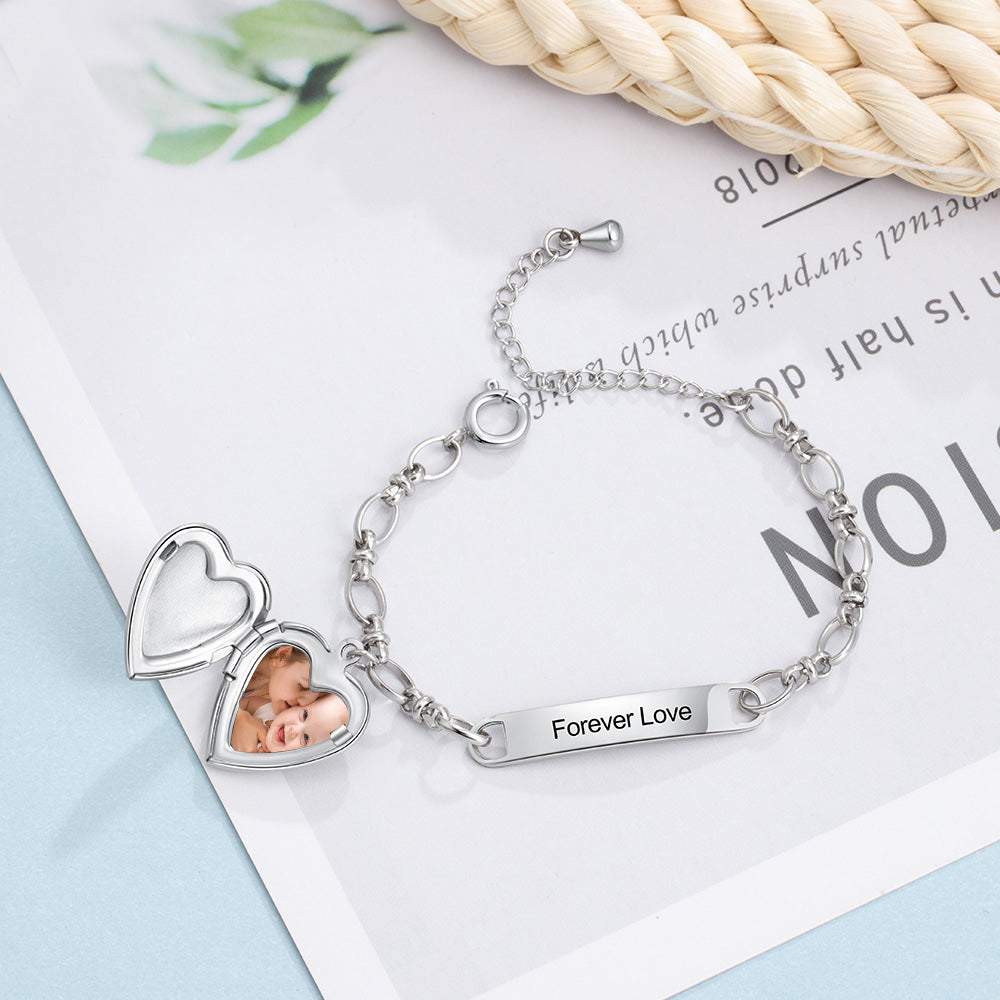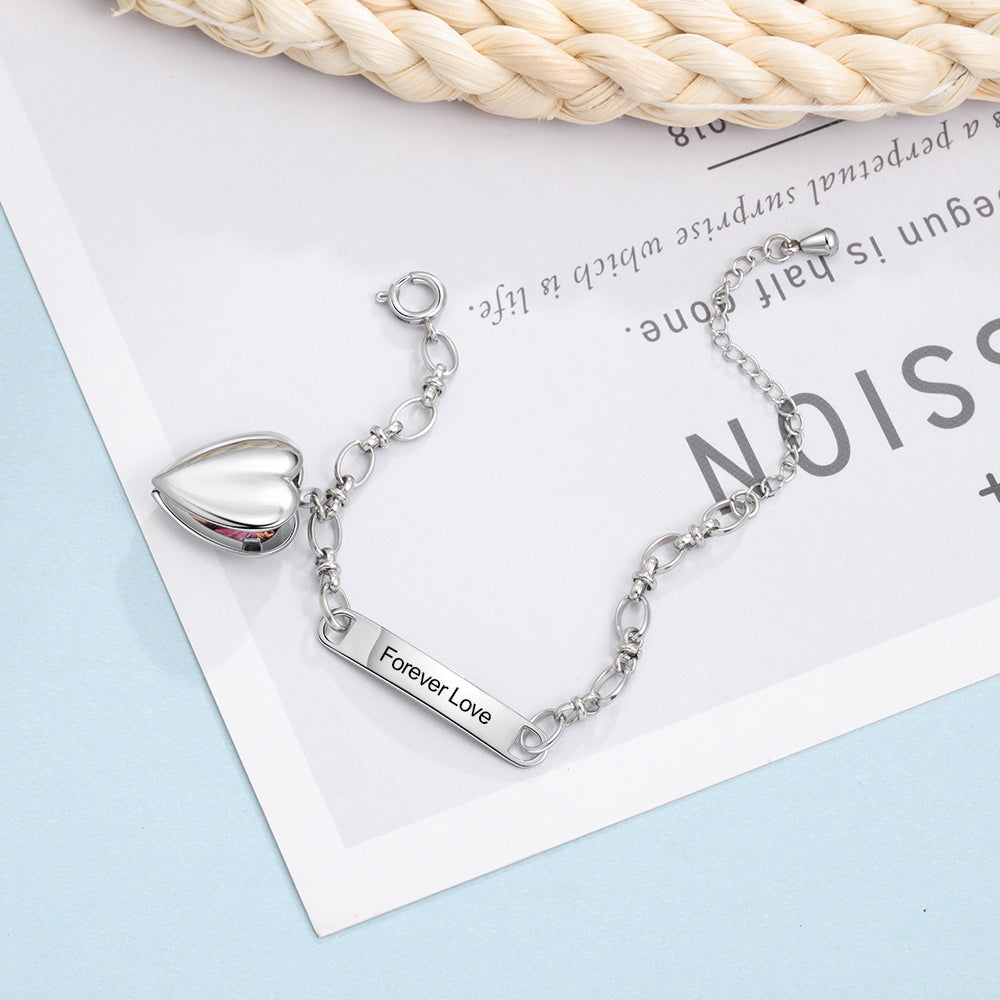 Kids Anklet Custom Photo Heart Locket Charms Name Engraved Anklets
We keep this love in a photograph
We made these memories for ourselves
Metals Type: Stainless Steel
Pearl: Simulated pearl
Perimeter: 14.5+5cm
Pendant Size: 19mm*22mm
Weight: 6.6g
Customized Type: Photo & Name
Anklet Type: Charm Anklet
It's a kids-size anklet, the perimeter is only 14.5cm and 5cm of adjustable length, the lovely heart locket can display your sweetheart's photo, and the little bar is capable of engraving love words. 
· Souvenir for best wishes
It's a specially designed sweet love heart charm anklet, a great gift for newborns, new moms, children's graduation, teenager's gift, and so on.
To be given the meaning of love and youngth, this simple but lovely heart photo anklet could be a unique charm.
· Soothe your thoughts to your loved
With a clearly printed picture, you can see the beloves faces anytime when you miss them.
· Safe for sensitive skin
This anklet is made of stainless steel that is nickel-free and lead-free, it is lightweight and durable. It's safe for people with sensitive skin or a nickel allergy.
· Care instruction
Avoid wearing the same item for a long time. Take off the jewelry before sleeping, showering, swimming, and other high-impact activity that causes sweat. Avoid exposure to acidic, aggressive chemicals.
Kids Anklet Custom Photo Heart Locket Charms Name Engraved Anklets