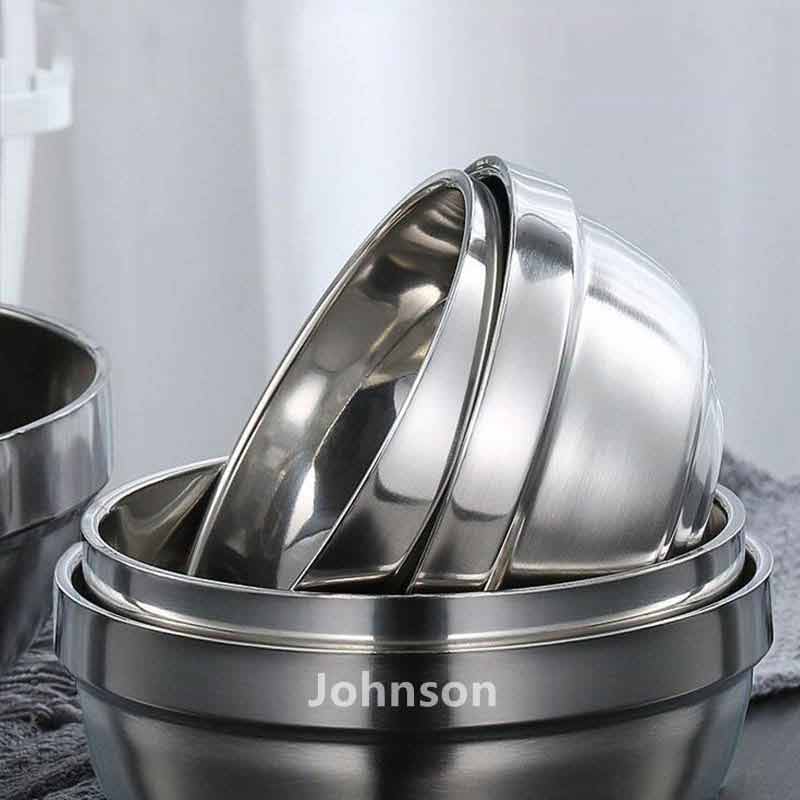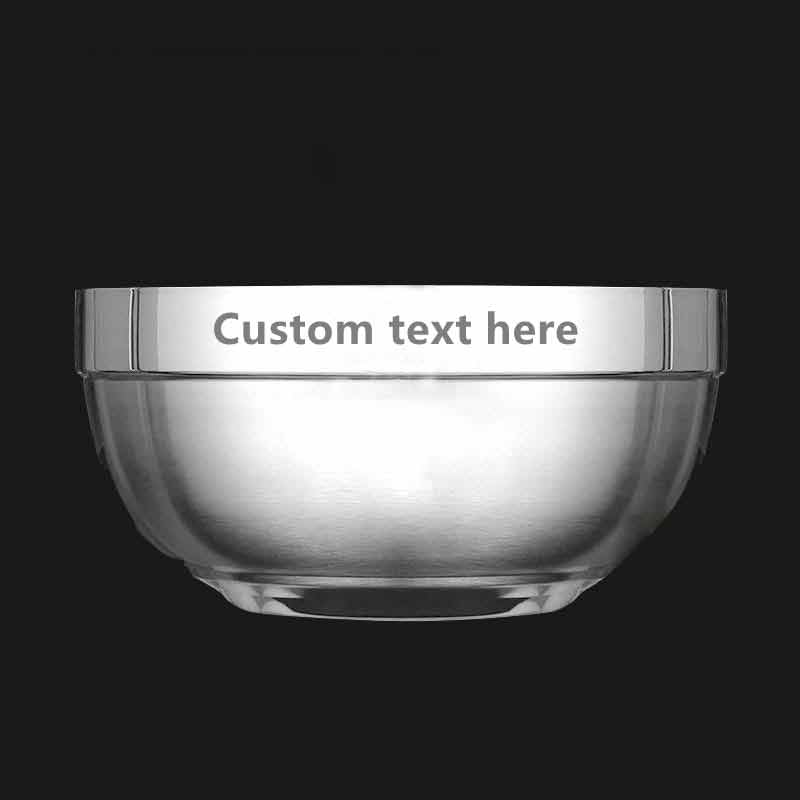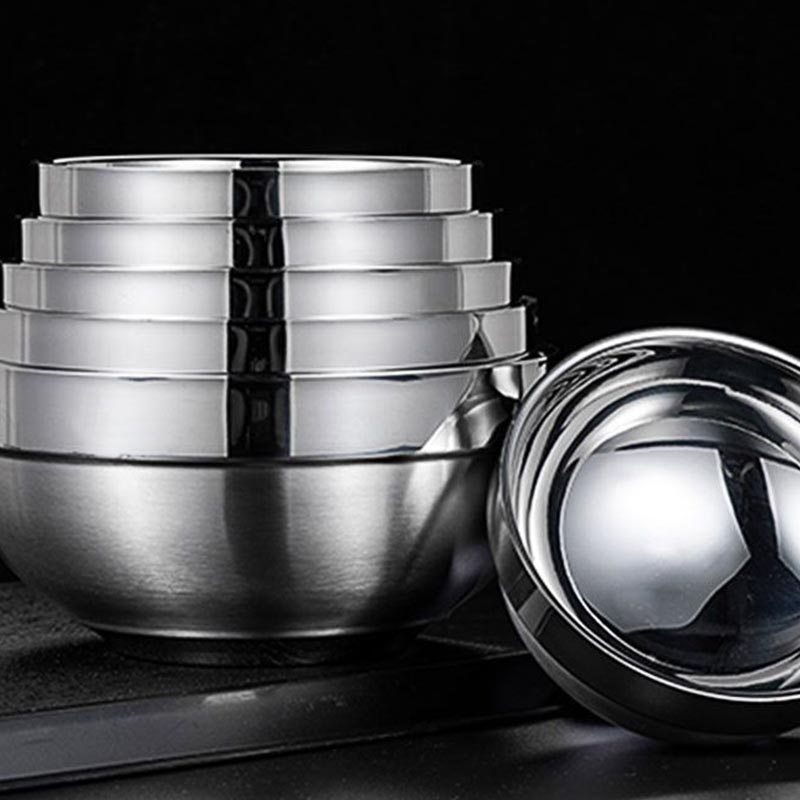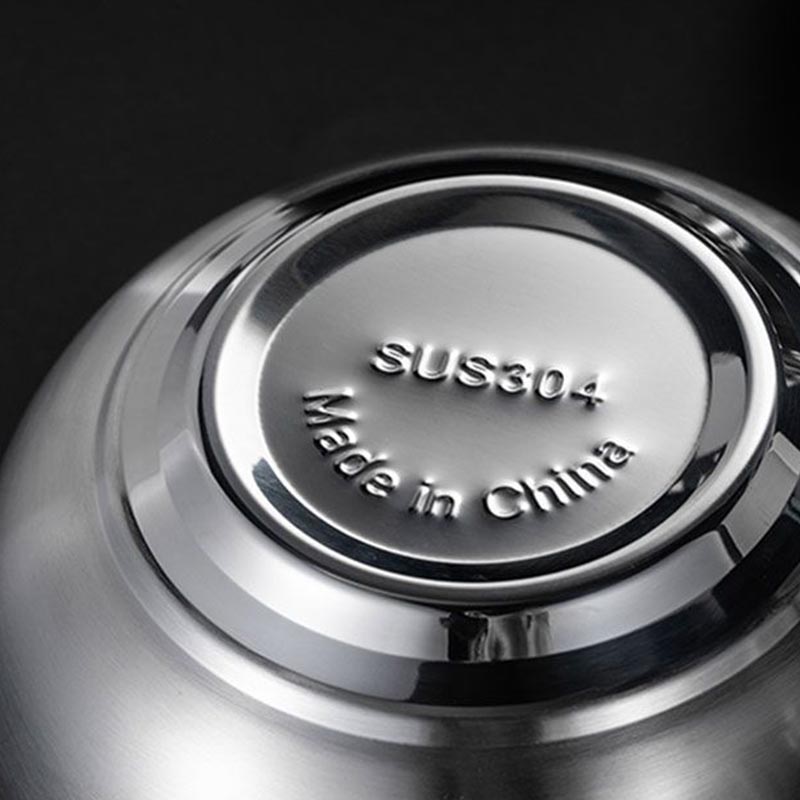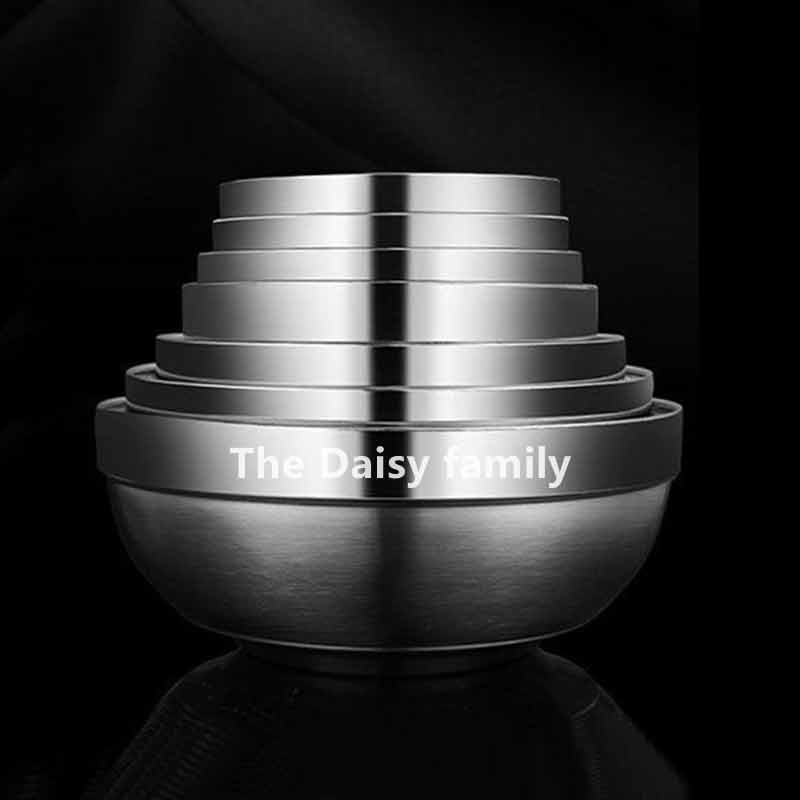 Kitchen Bowl Stainless Steel Engraved Kitchen Snack Bowl
Kitchen Bowl Stainless Steel Engraved Kitchen Snack Bowl
This is a stainless steel bowl with customizable text, double insulated large capacity kitchen bowl. You can use it for meals and also for any cleaning, marinating, and storage needs.
Size: 4.5'' : 11.5cm in diameter, 6cm in height, 300ml capacity, suitable for children.
5.1'' : diameter 13cm, height 6.2cm, capacity 450ml, suitable for small portions and personal use.
5.5'' : diameter 14cm, height 7cm, capacity 550ml, suitable for normal portion.
6.3'' : 16cm in diameter, 7.5cm in height, 800ml in capacity, suitable for large quantities.
7.1'' : Diameter is 18cm, height is 8.2cm, capacity is 1100ml, suitable for large quantity of food and sharing.
Large capacity
Our bowls are deeper than standard bowls, allowing for larger portions. Choose the size you want, giving you more flexibility and less mess.
Stainless steel material
Each bowl is made of 304 stainless steel that is resistant and rust-proof. High-quality food-grade stainless steel that you and your family can use with confidence.
Protect your dog
Optional size, wide bowl, not afraid of dirt, not touching the nose Prevent the splash of dog food drinking water, healthy and hygienic
Reject viruses
Dishwasher and disinfection cabinet are available. Takes care of daily disinfection.
Convenient storage
Stackable for storage, space-saving, stable and convenient.
Kitchen Bowl Stainless Steel Engraved Kitchen Snack Bowl