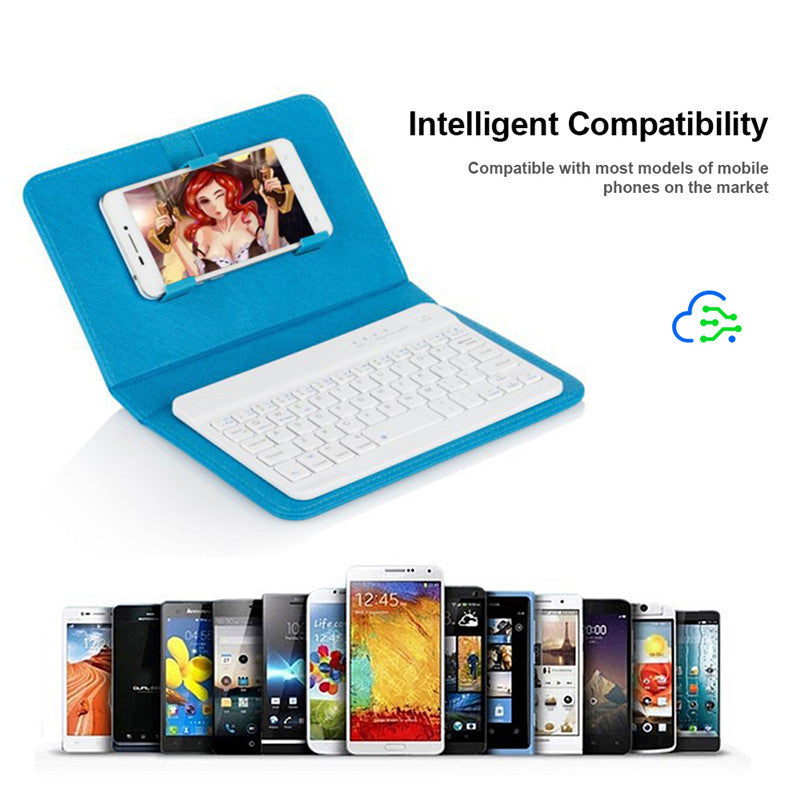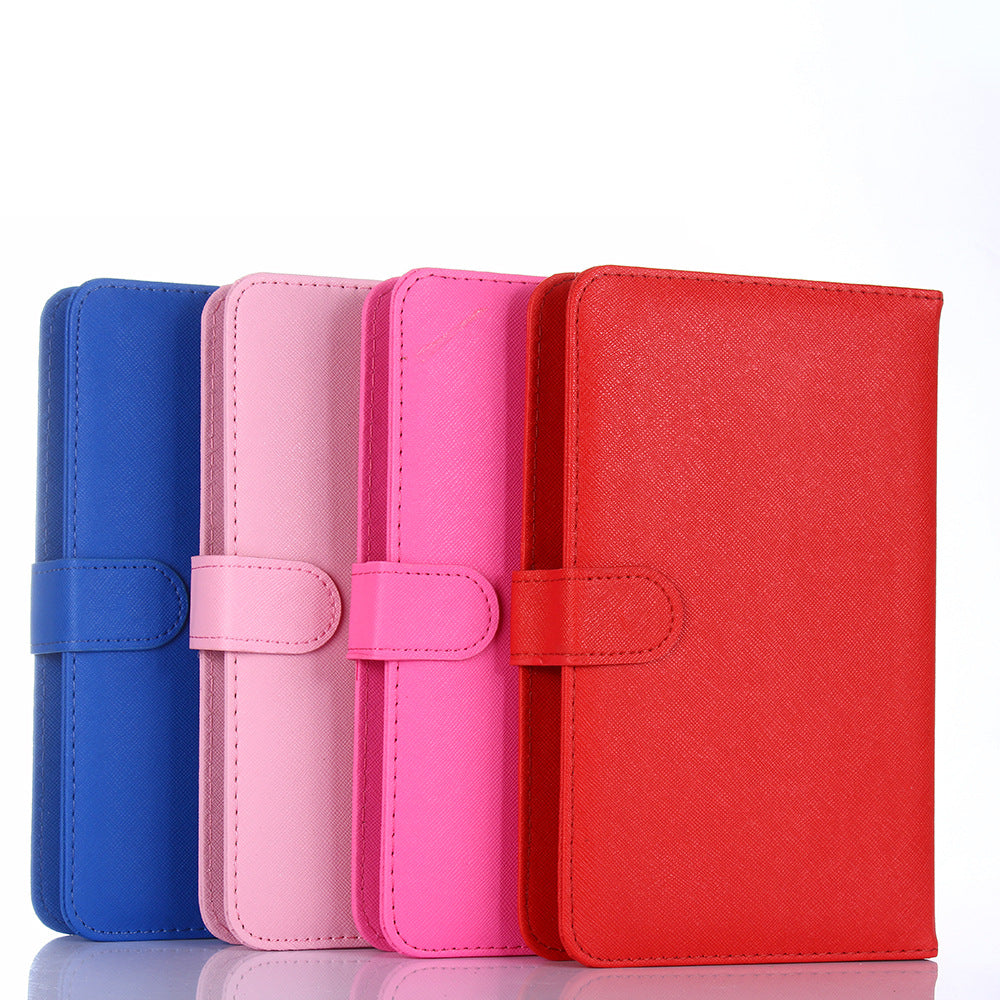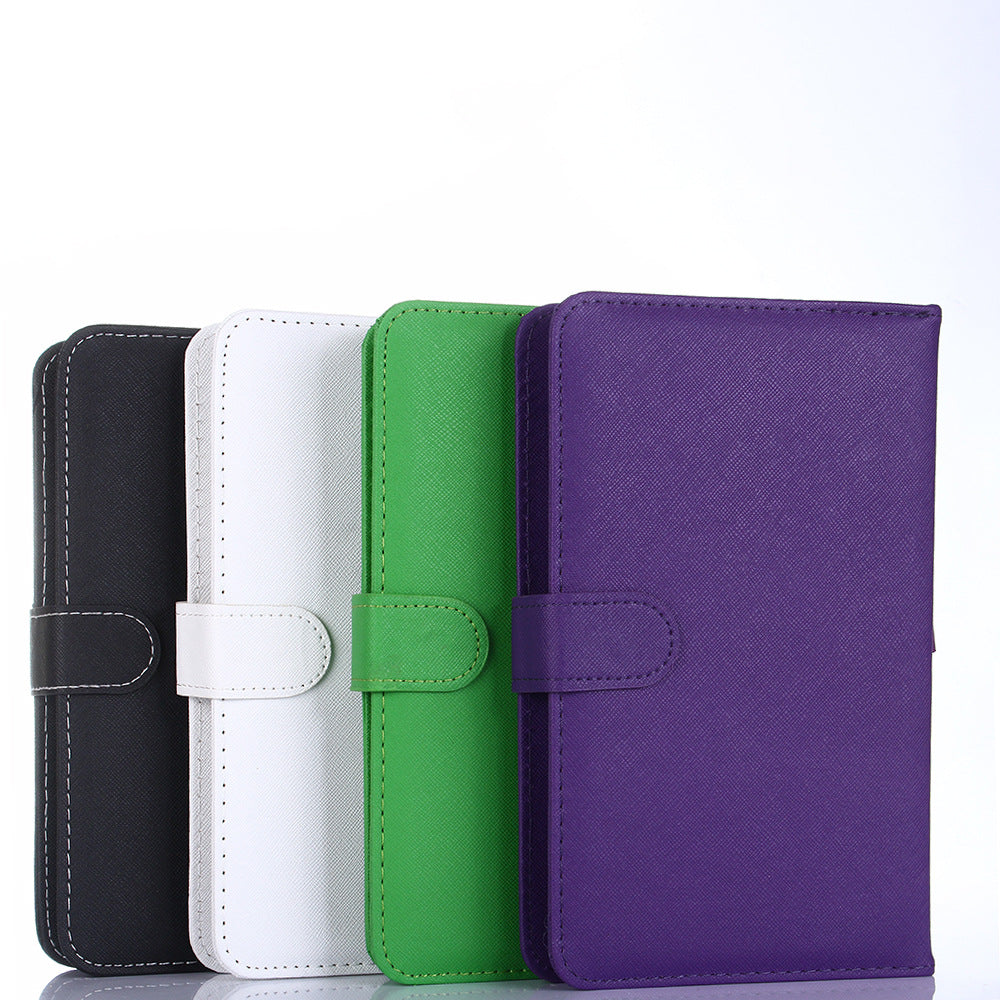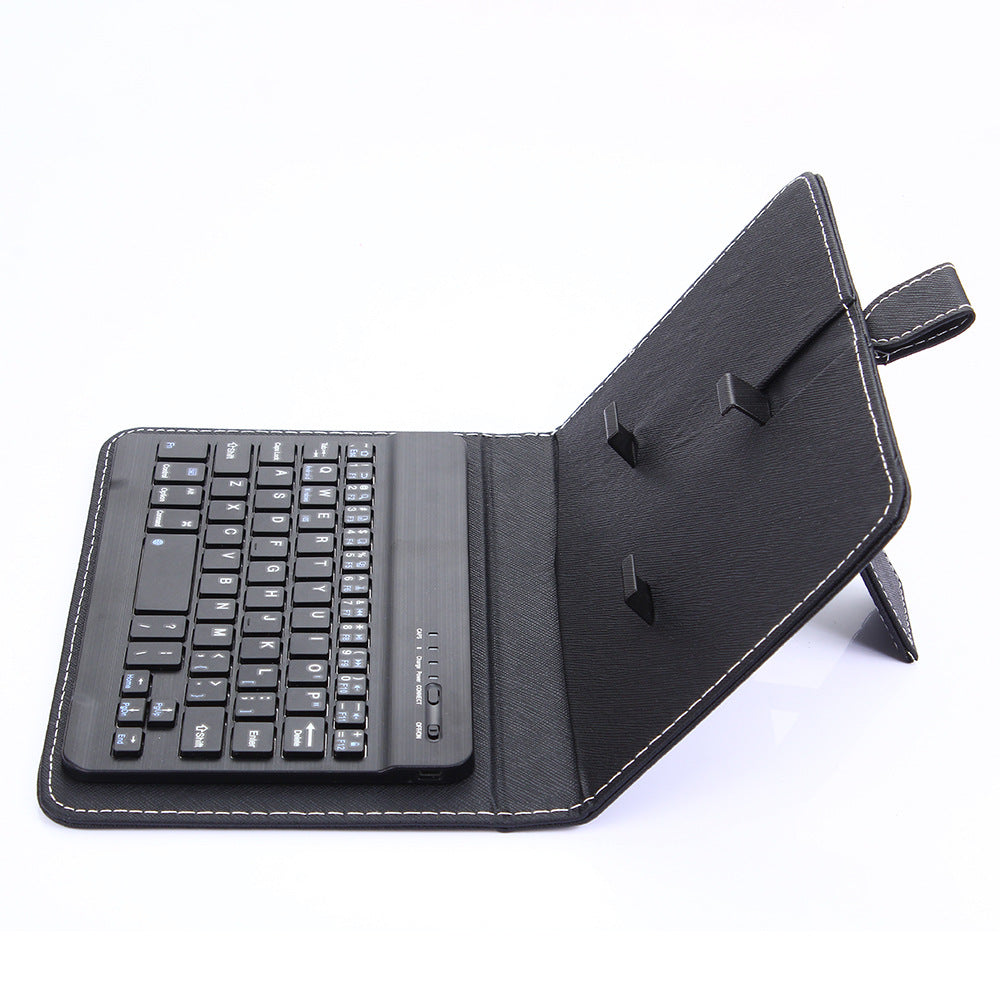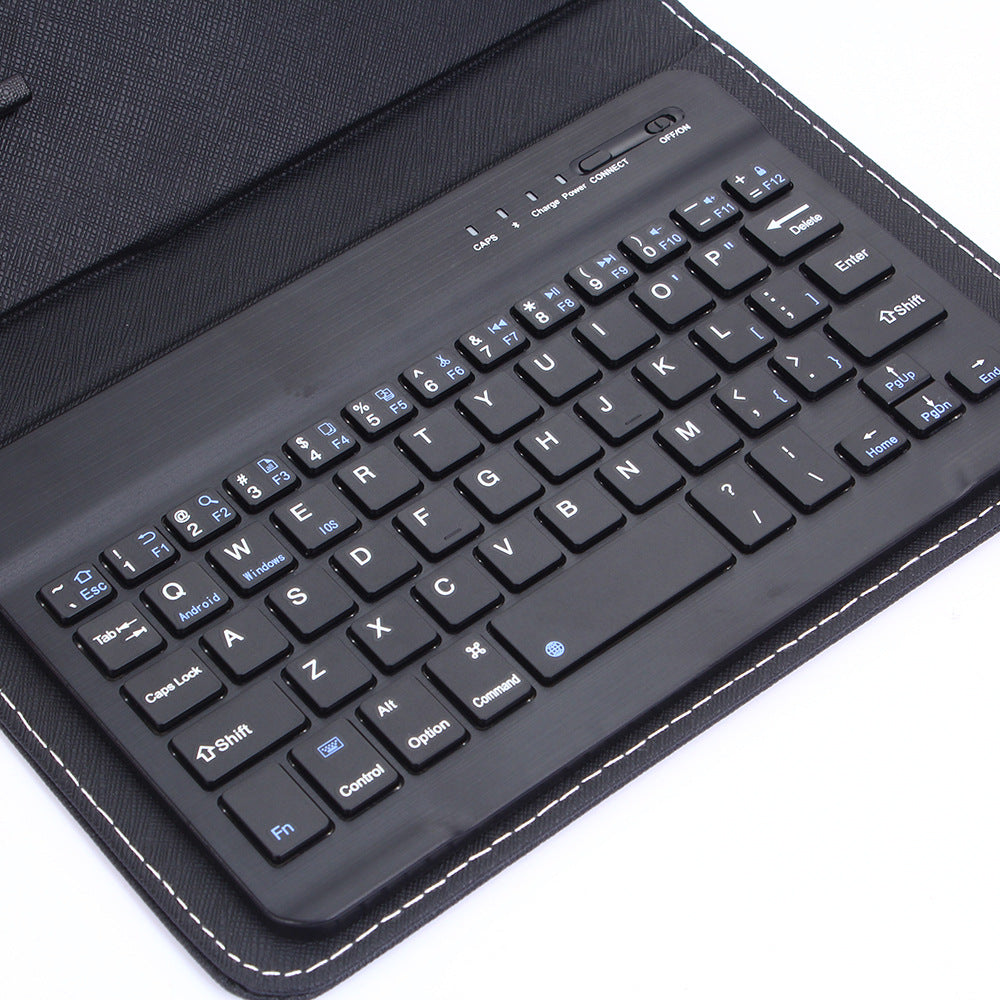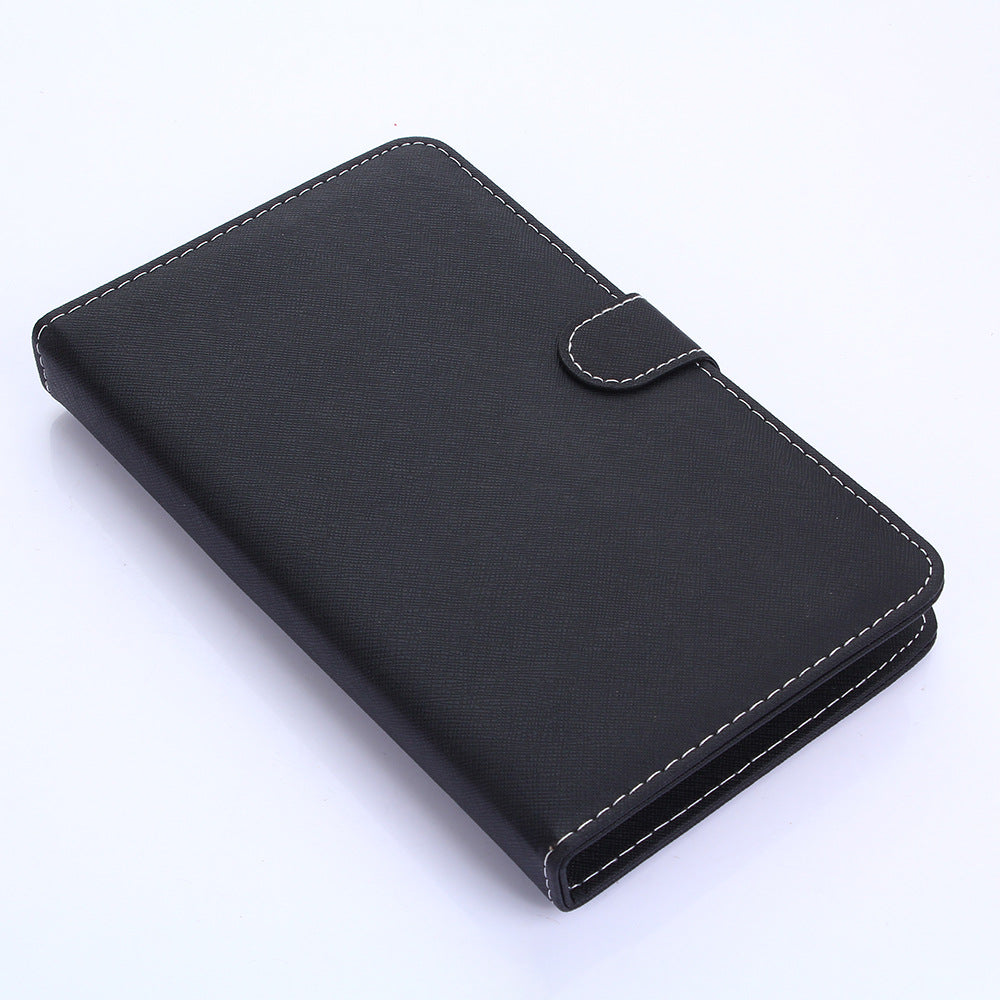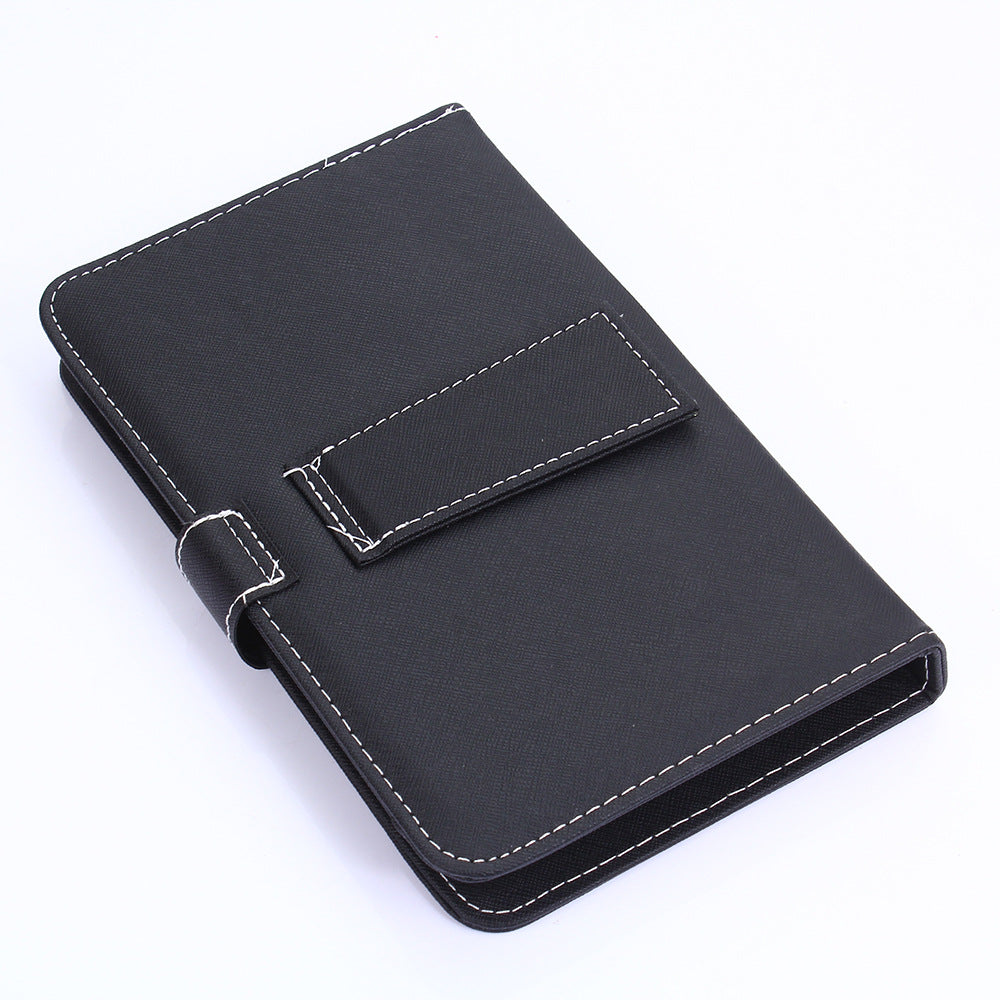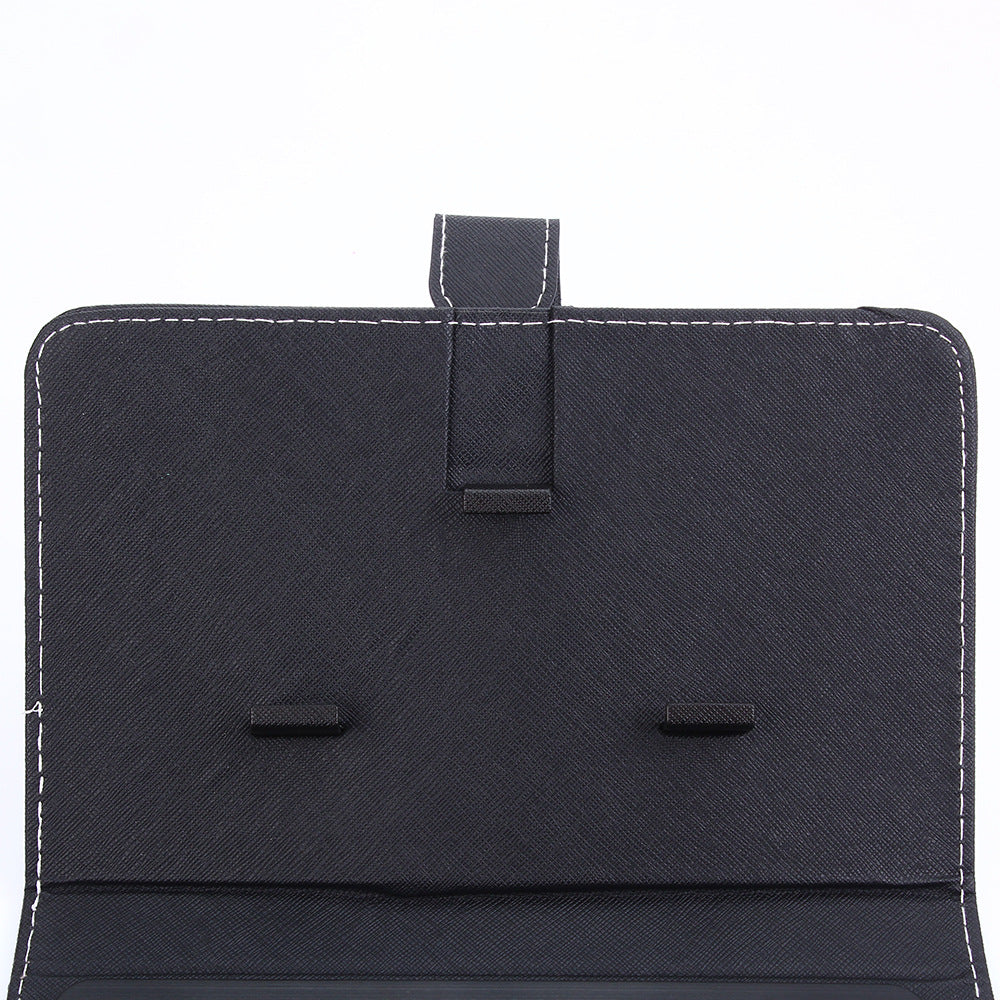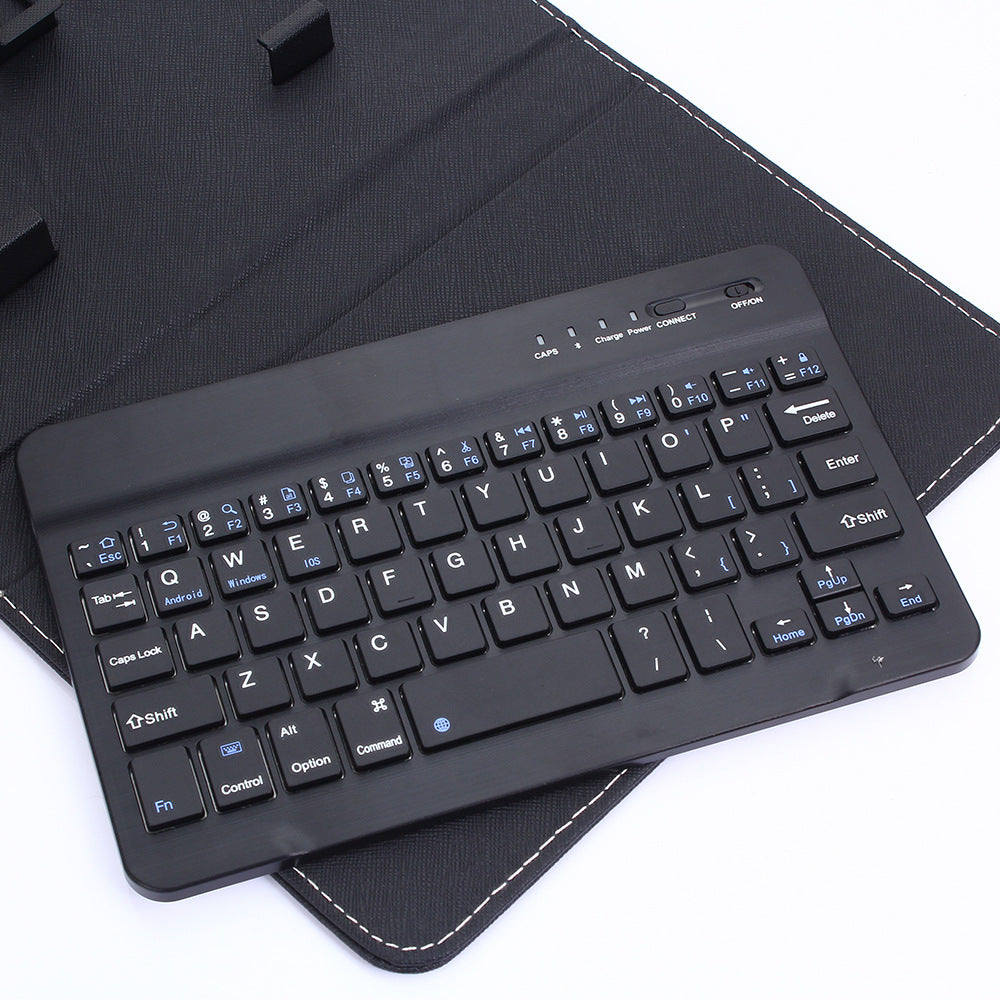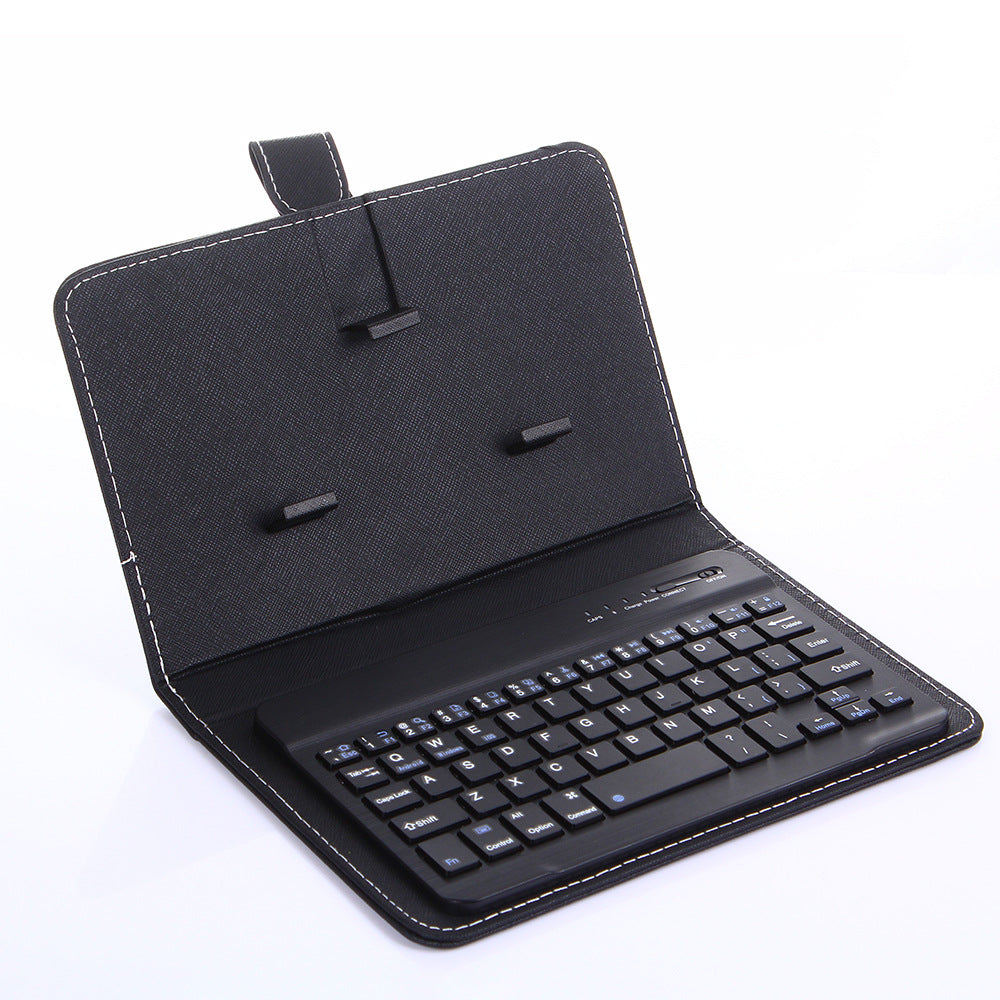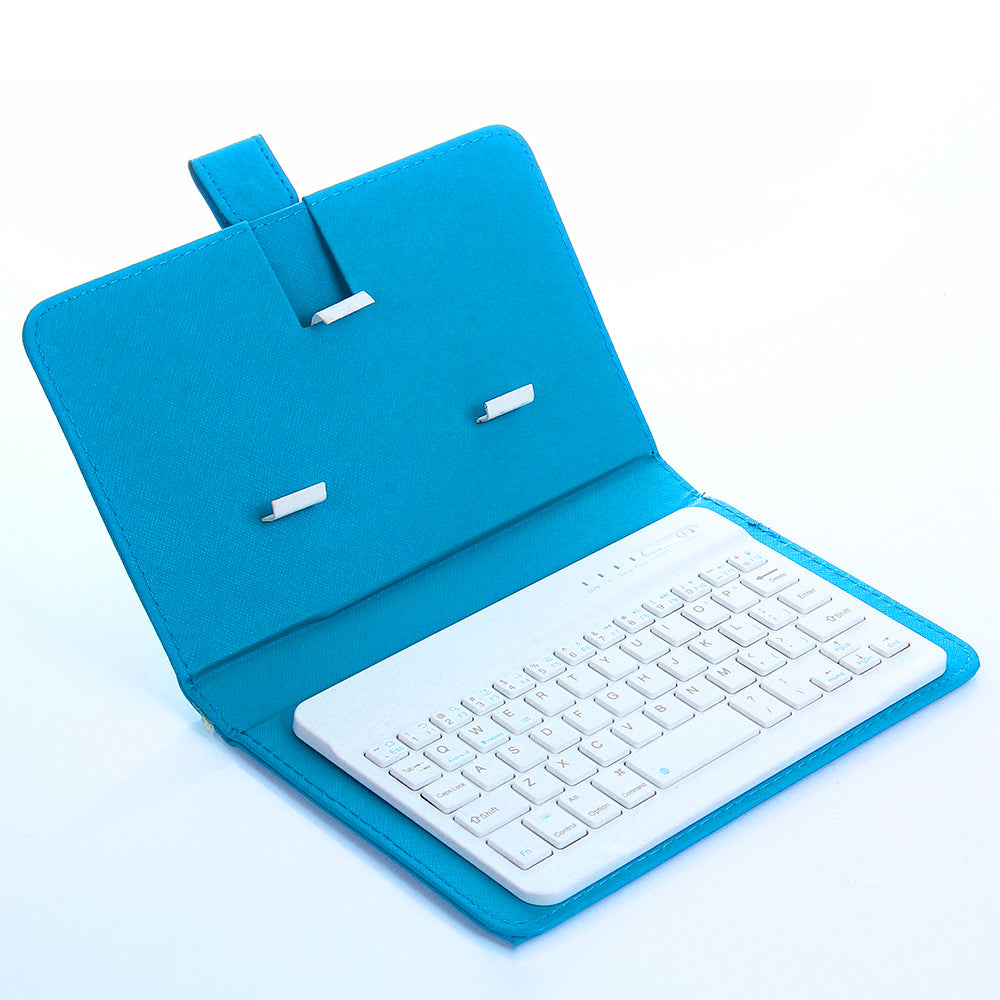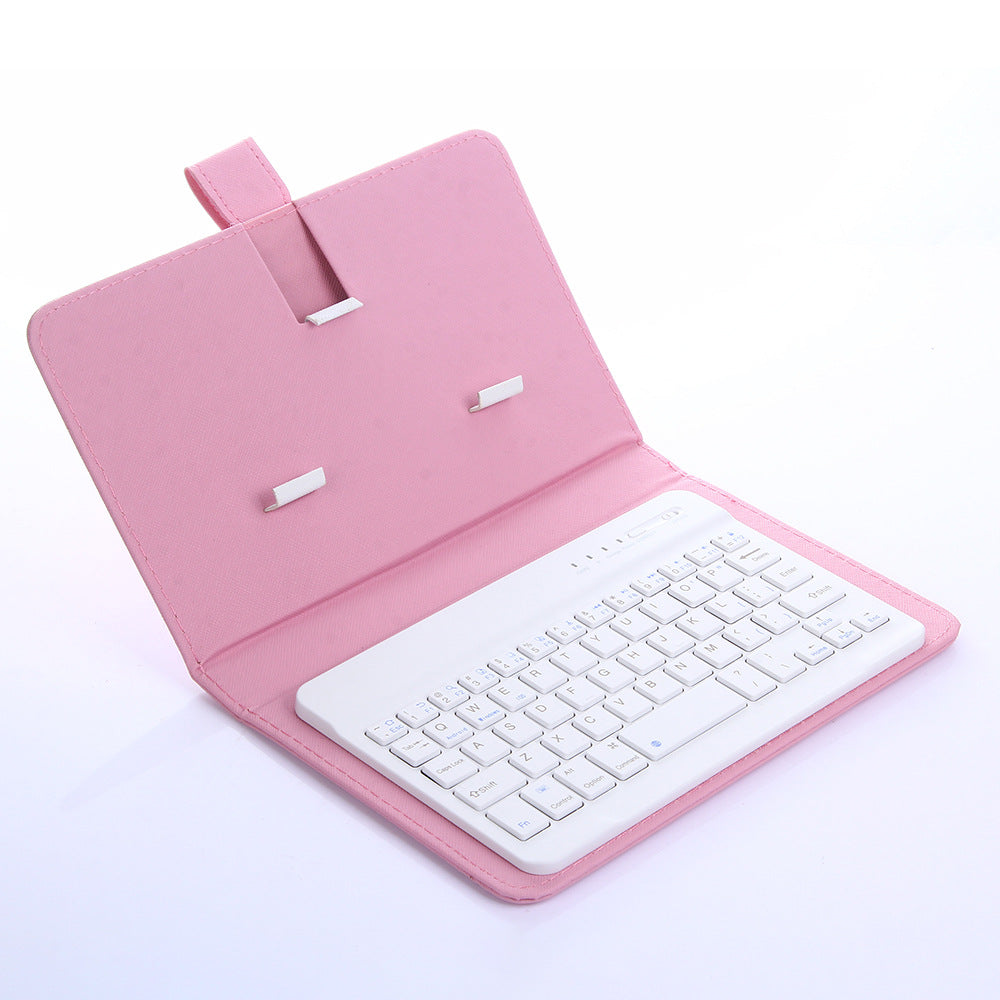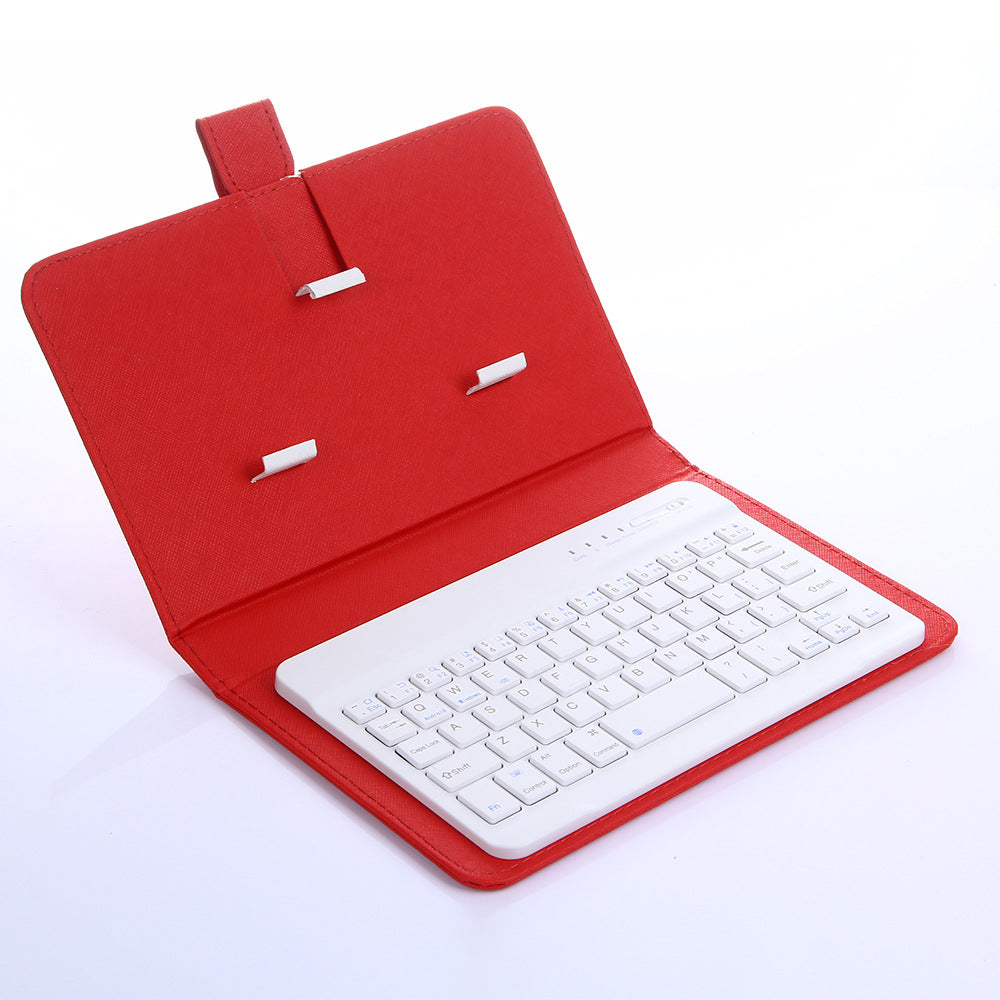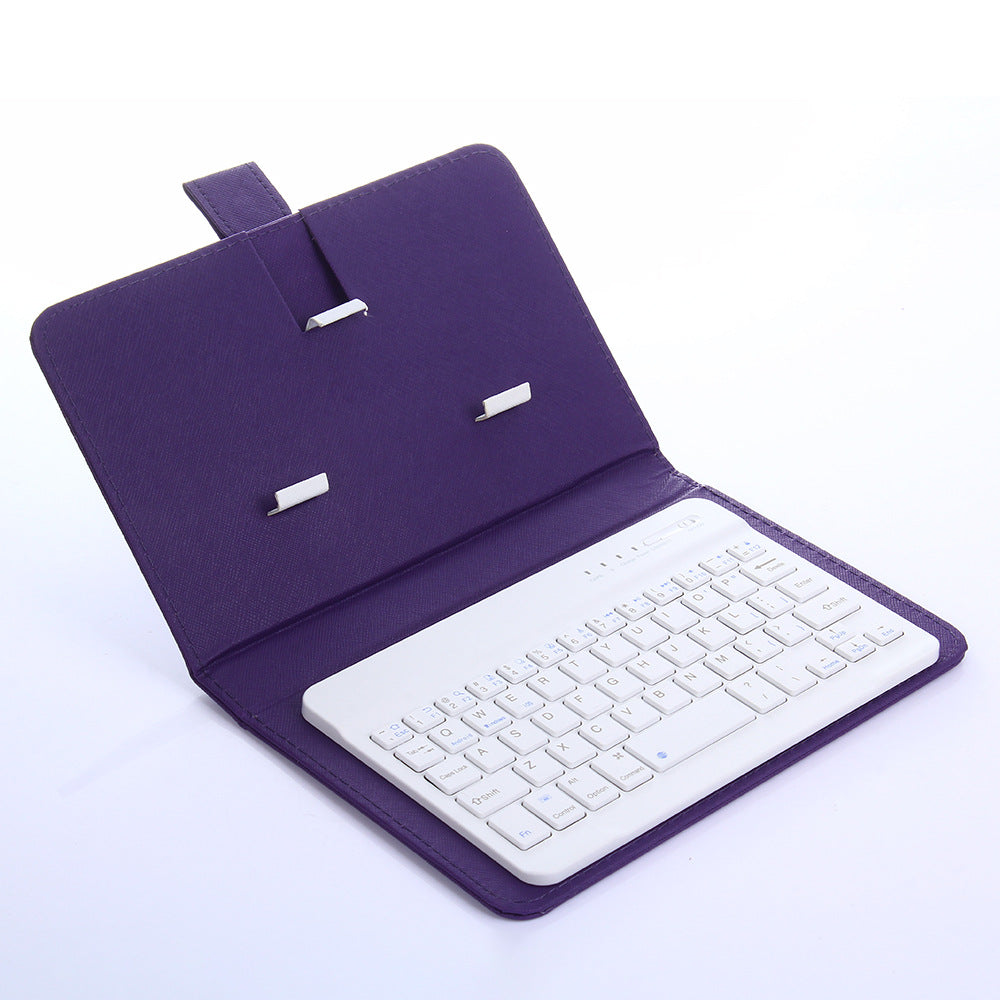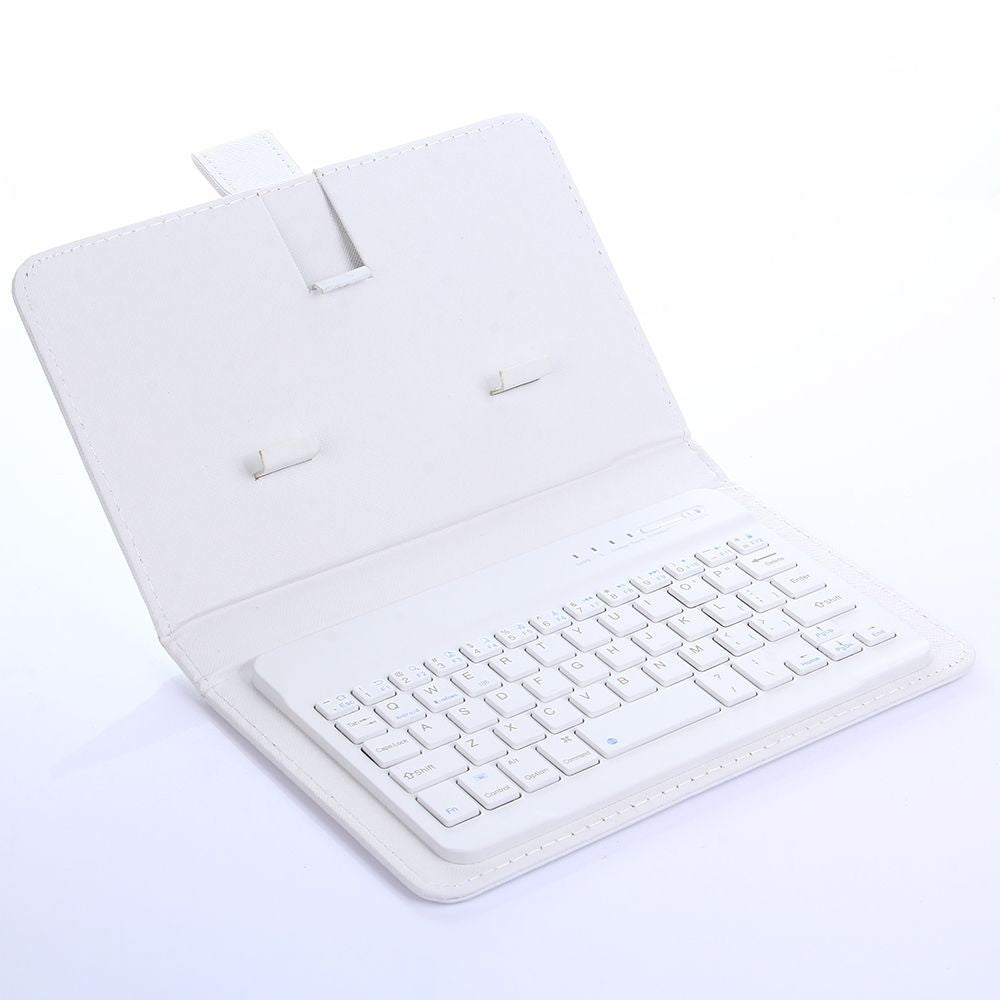 Mobile/tablet bluetooth keyboard with leather cover
MAKE YOUR MOBILE OR TABLET A NOTEBOOK!! 
Do you want to have the functionalities of a computer available at any time and in any place without having to carry a laptop?
 the Bluetooth 3.0 Keyboard with its 2in1 leather protective cover is your ideal solution. Develop new features for your smartphone You can work more easily, like with a notebook, read, watch videos, and use the keyboard like on a classic laptop 
The Protective Cover also protects your phone from shocks, especially in the event of a fall, as well as from any scratches.


Manual:
 Step 1 : turn on the on/off button
 Step 2 : Press the CONNECT button frequently and the Bluetooth logo indicator flashes.
 Step 3 : At this time, turn on the Bluetooth switch of the mobile phone and search for the Bluetooth device. The default name of the keyboard case is Bluetooth 3.0 keyboard.
Step 4 : Click the Bluetooth 3.0 keyboard on the tablet or mobile phone. There will be a four-digit password. Enter it on the keyboard, for example, the 1234 prompt on the tablet. Press enter to connect.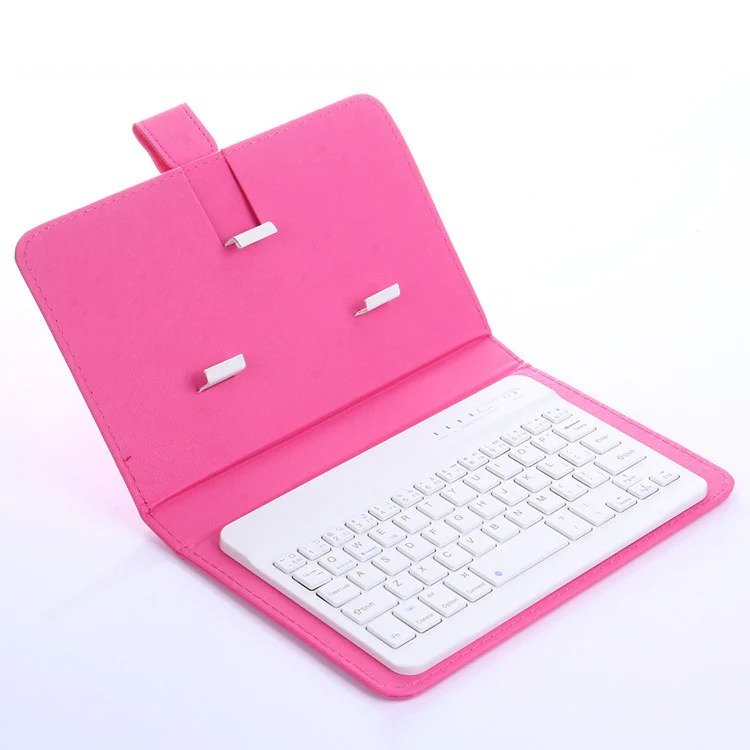 In stock !
Mobile/tablet bluetooth keyboard with leather cover