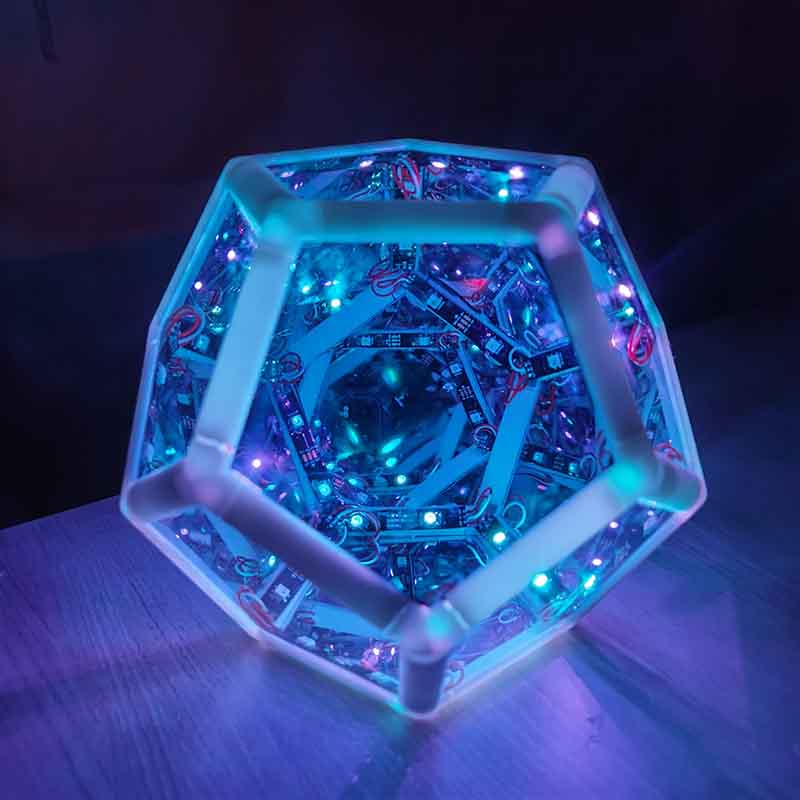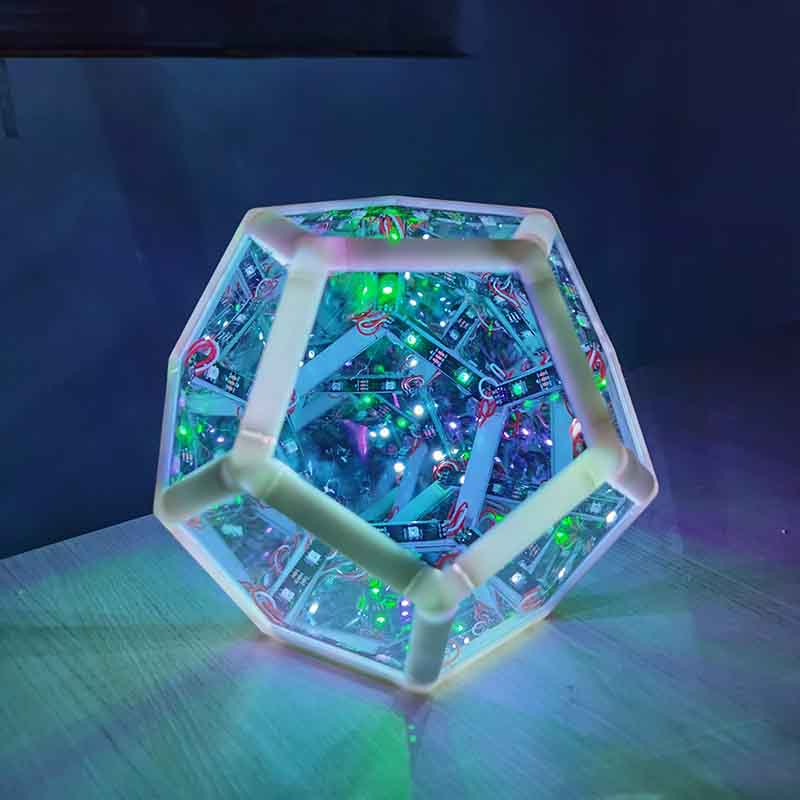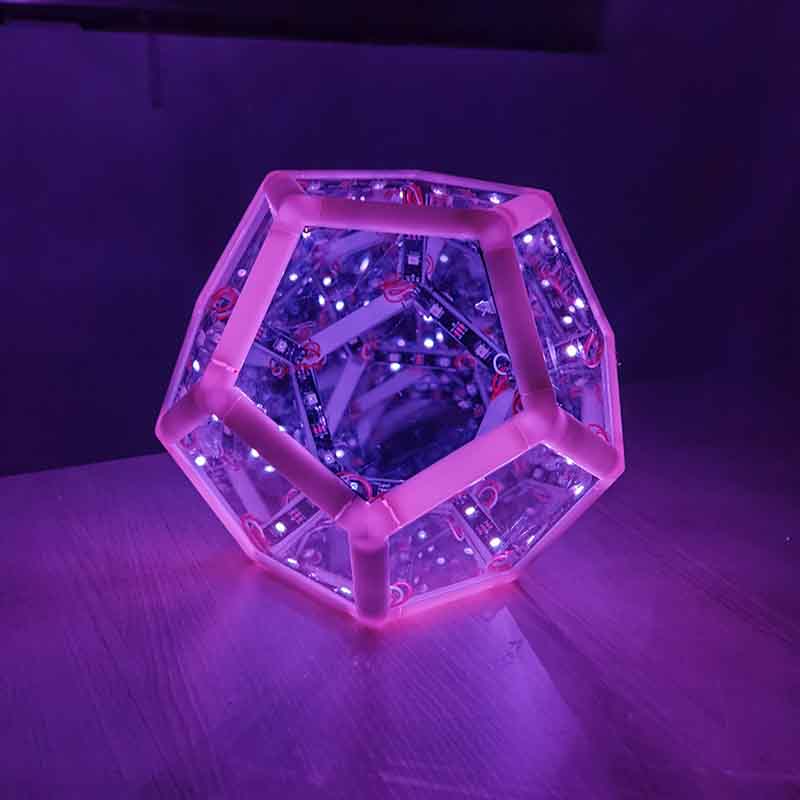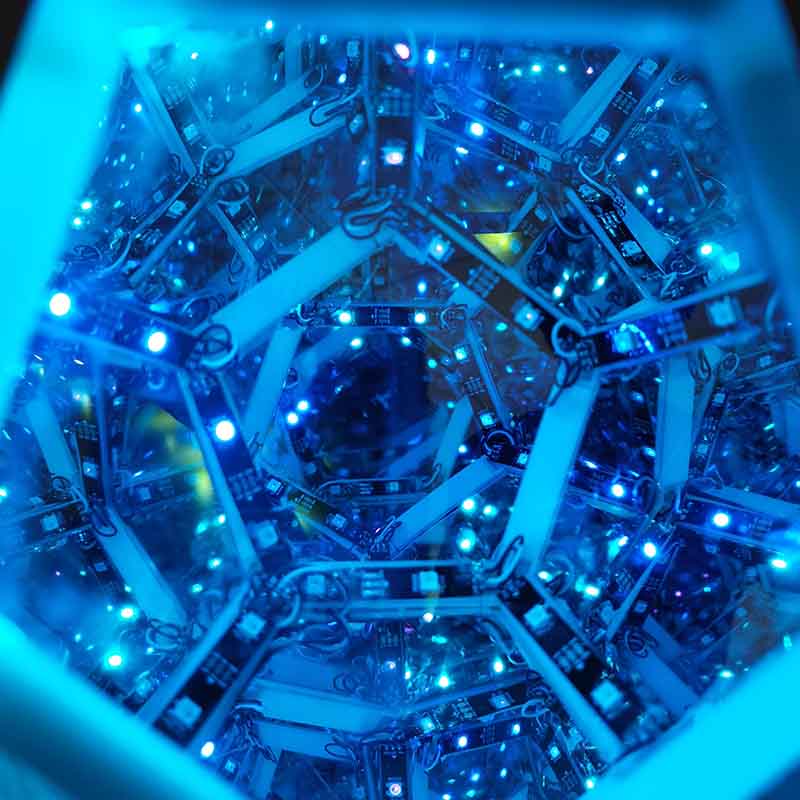 LED Infinite Dodecahedron Color Art Light Geometry Lights
Translation missing: zh-CN.products.general.description
Geometry Lights Infinite Dodecahedron Color Art Light
This is a dodecahedral geometry light. And it will give the impression of gazing into the endless abyss of geometry and color.
Frame material: anodized aluminum
Size: 7.9 x 7.9 x 7.9''
Superb craftsmanship
Using a unique spiral process, 960 LEDs, and a 12-sided frame, outlining a 3D space of technology.
Unique design
The unique shape of the dodecahedron and the complex LED lines make it into a perfect spiral space.
Wide range of application
It can be used as decorative light in any environment. Adding a night light to a child's room can stimulate their creativity and imagination.
Or turn your room into a futuristic world when having a party. Fill the room with color and add to the party atmosphere.
LED Infinite Dodecahedron Color Art Light Geometry Lights