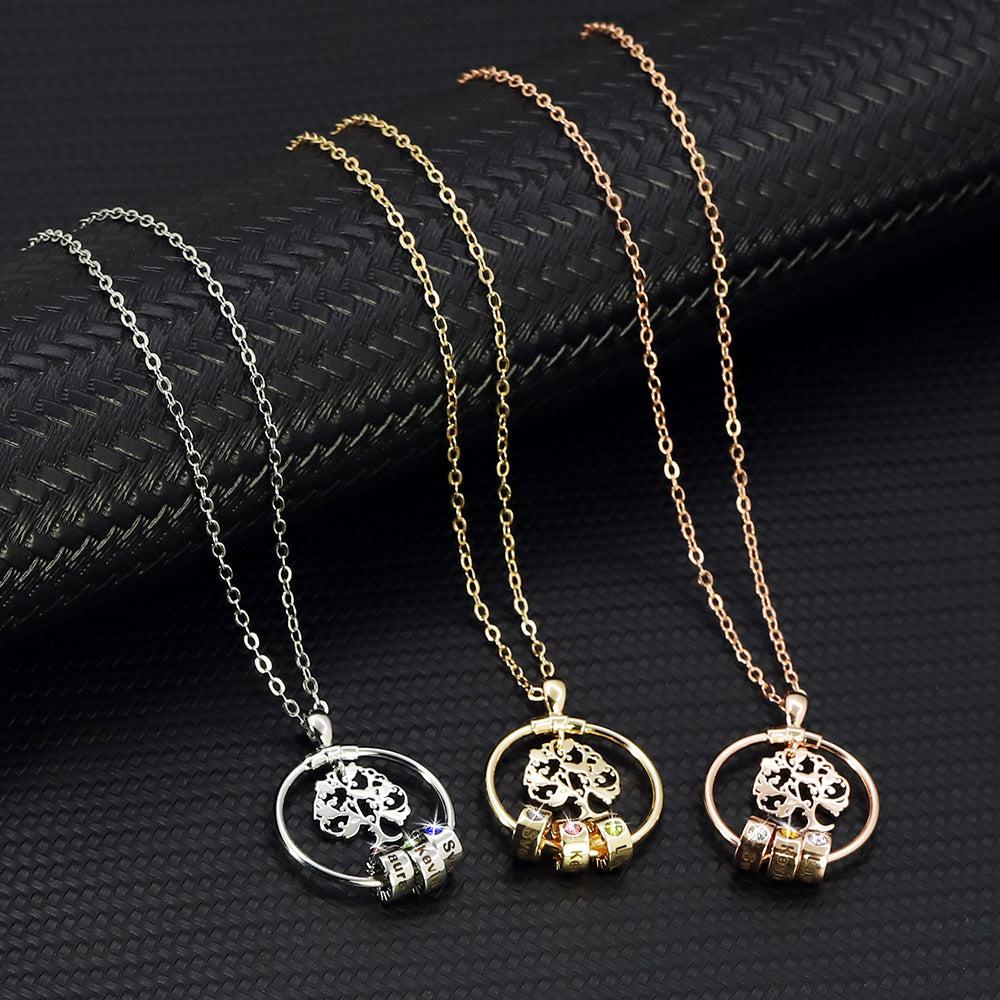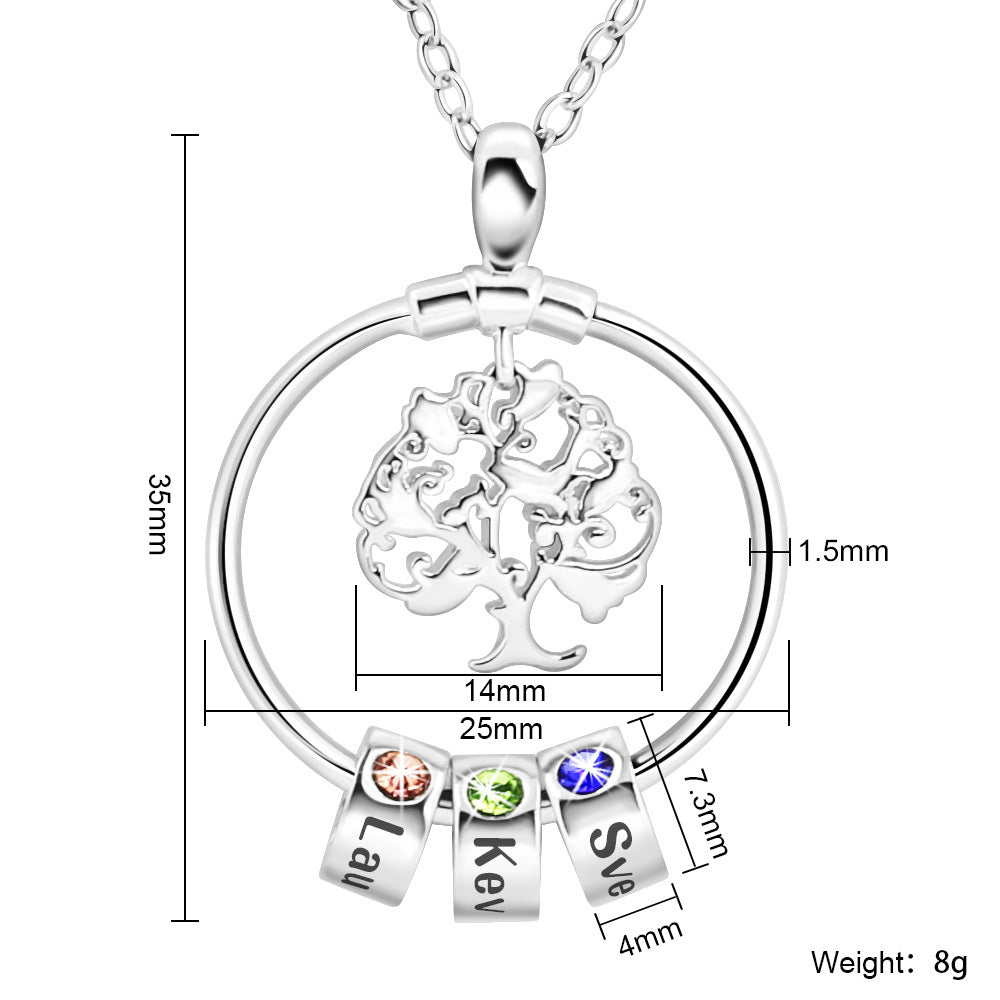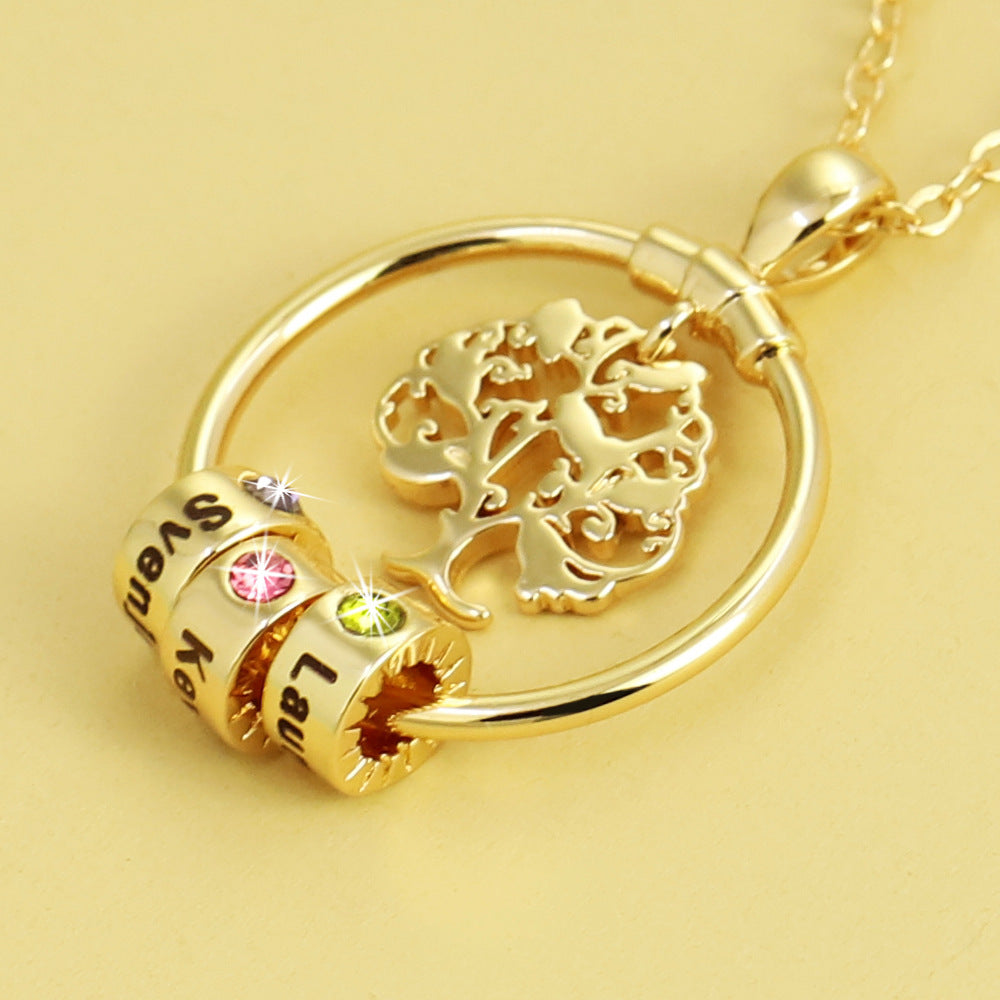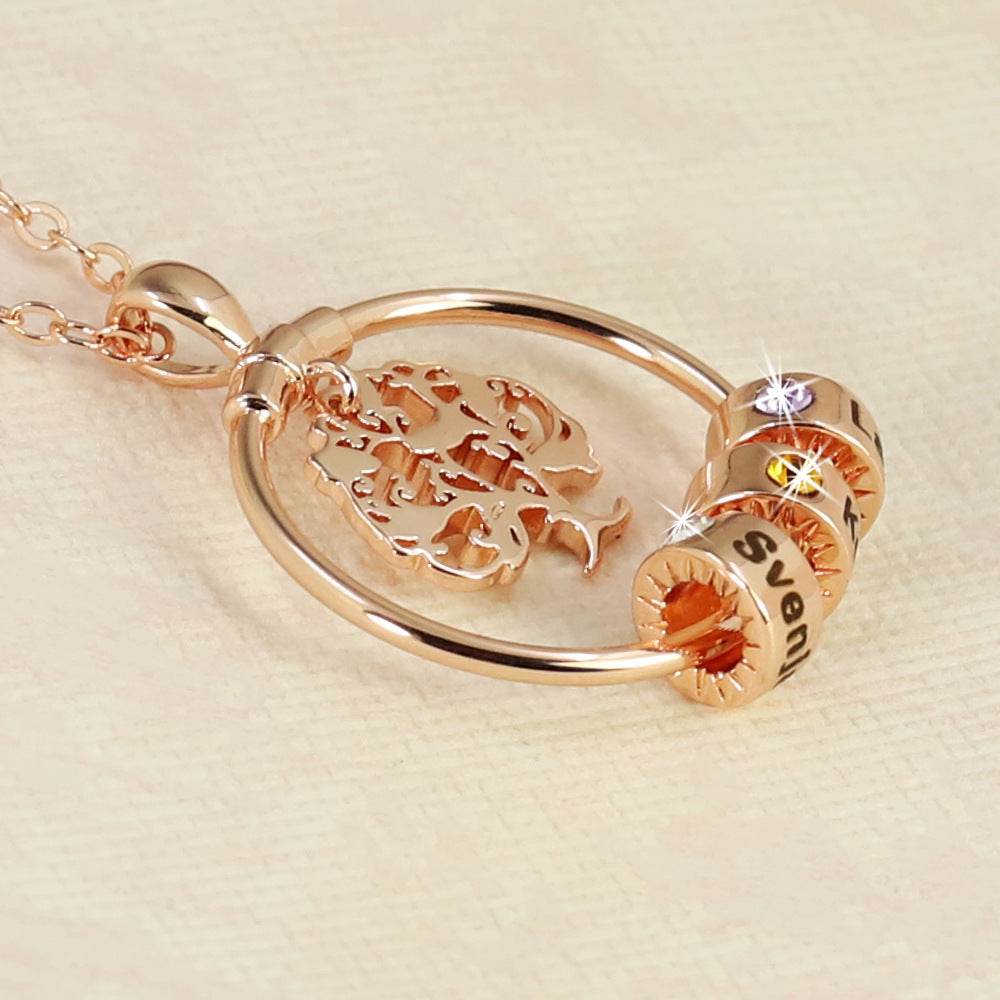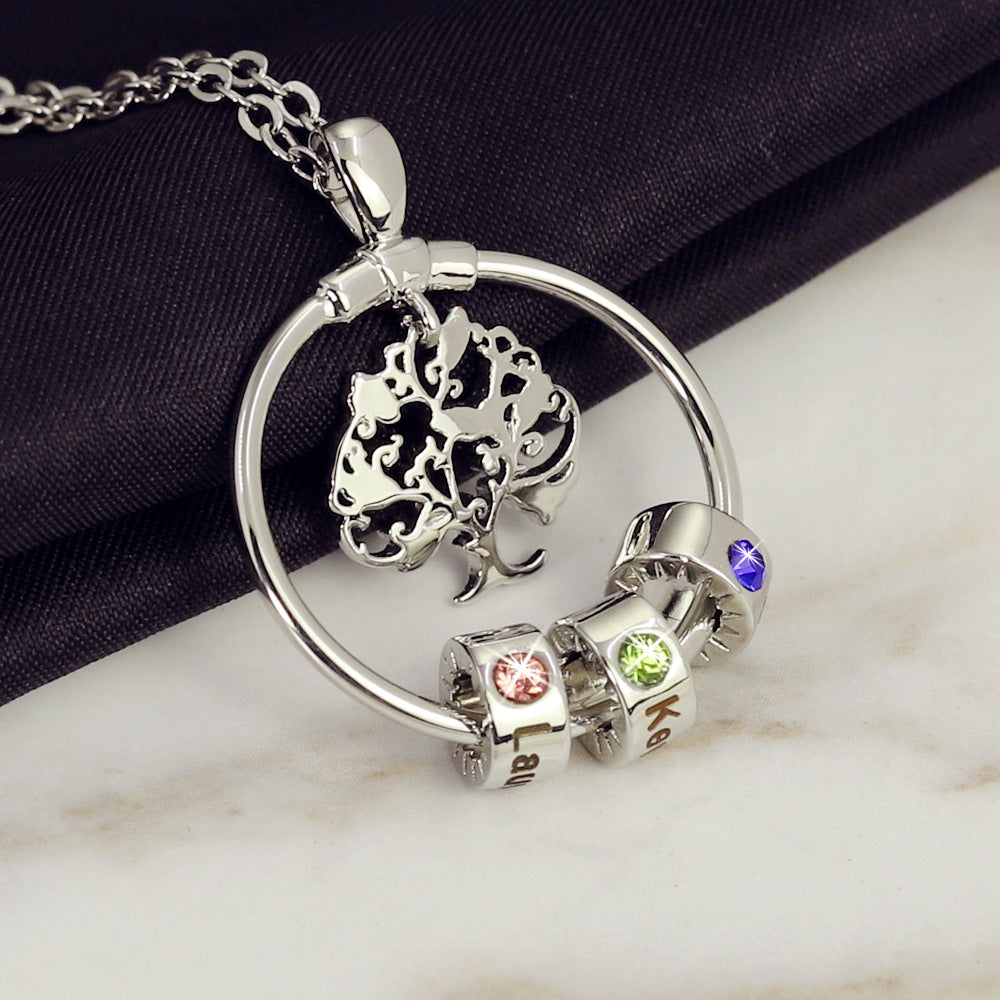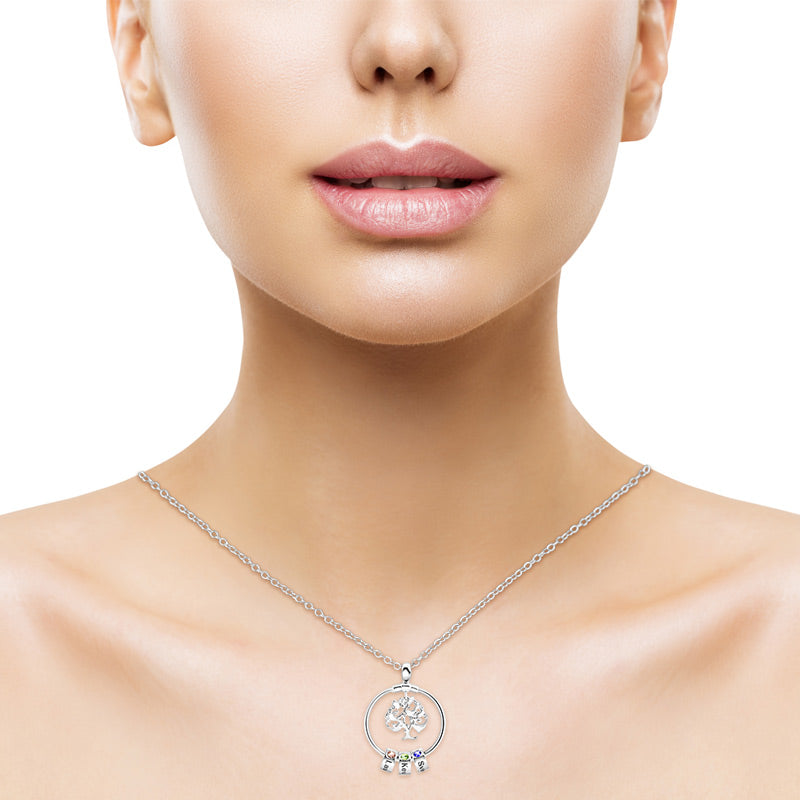 Linked Hoop Tree Beads Necklace Birthstone Charm Necklace 3 Names Family Birthstone Necklace
Make a Connection of Love Between Family
Material: 925 silver
Size: 1*1.3"
Turn your bond of love into this personalized jewelry. It's a pendant decorated with 3 name engraved pendants and optional birthstones.
· Necklace for your loved one
The exquisite chain binds the love between names, the design of a tree of life makes it more meaningful.
It's a delicate gift for a friend or family.
· Connect the emotions between names
Name printing pendants express your feelings about relatives and friends and connect your hearts and souls.
· Elegant design
The pendant falls above the chest bringing out an elegant look. Optional birthstones provide various choices.
· Safe for sensitive skin
This necklace is made of 925 silver that is nickel-free and lead-free, it is lightweight and durable, safe for people with sensitive skin or a nickel allergy.
· Care instructions
Avoid wearing the same item for a long time or exposure to acid and corrosive chemicals. Please take off your jewelry Before going to bed, showering, swimming, and other high-impact activities that cause sweat.
· Best wishes
Birthstones of multicolor embody various meanings, which contain your best wishes toward the person.
Linked Hoop Tree Beads Necklace Birthstone Charm Necklace 3 Names Family Birthstone Necklace