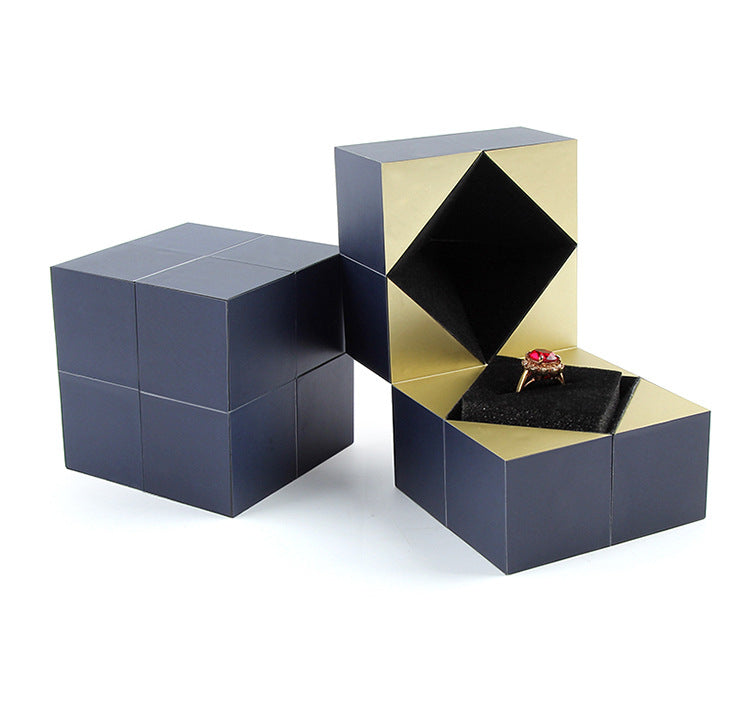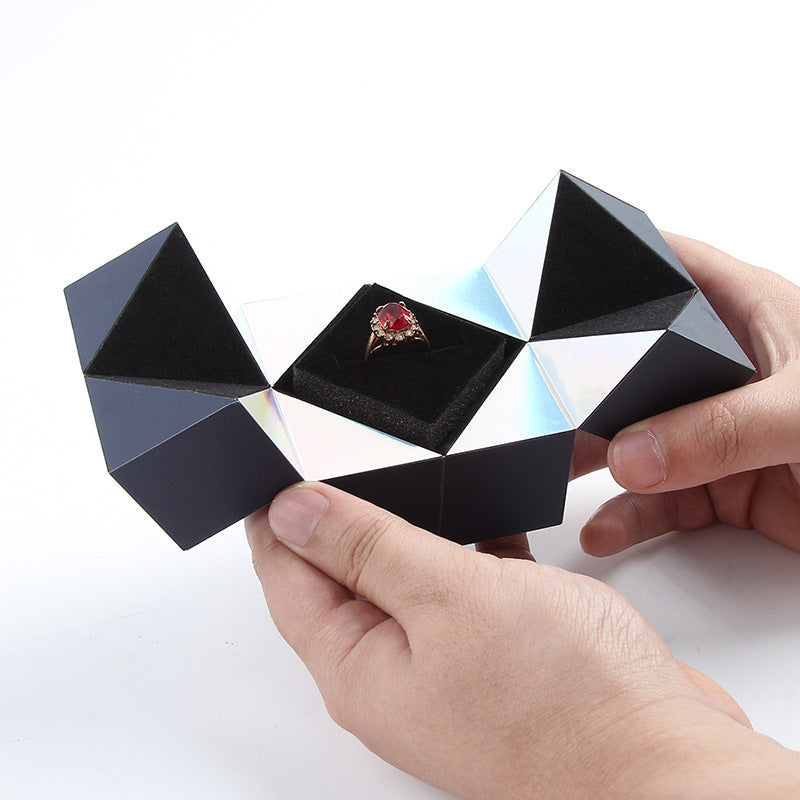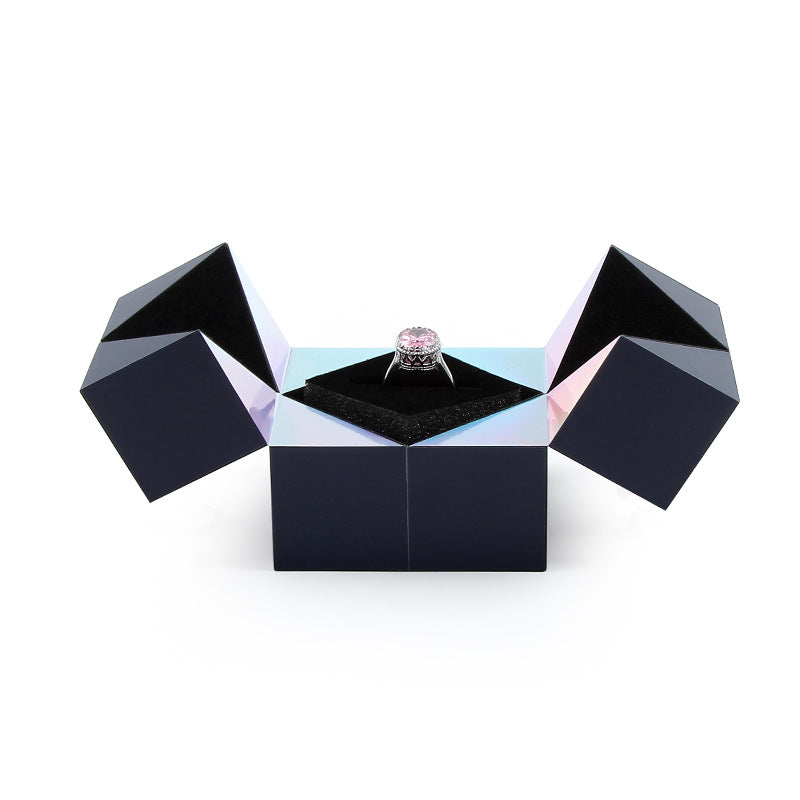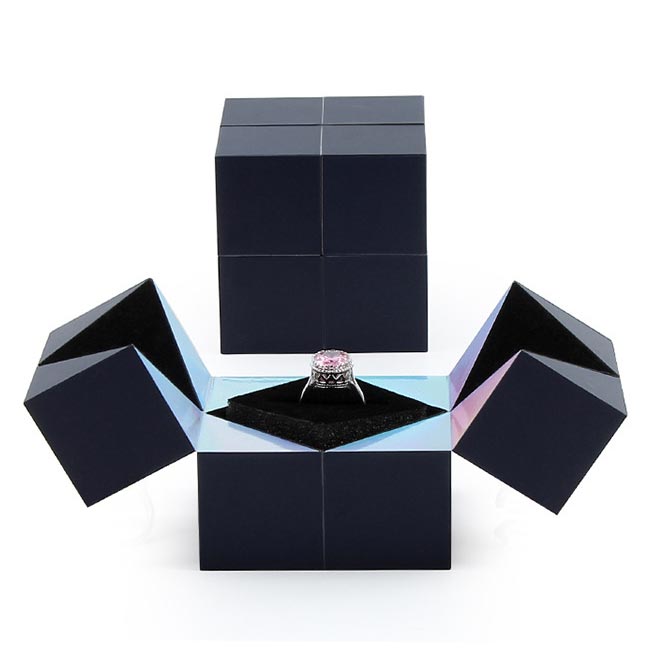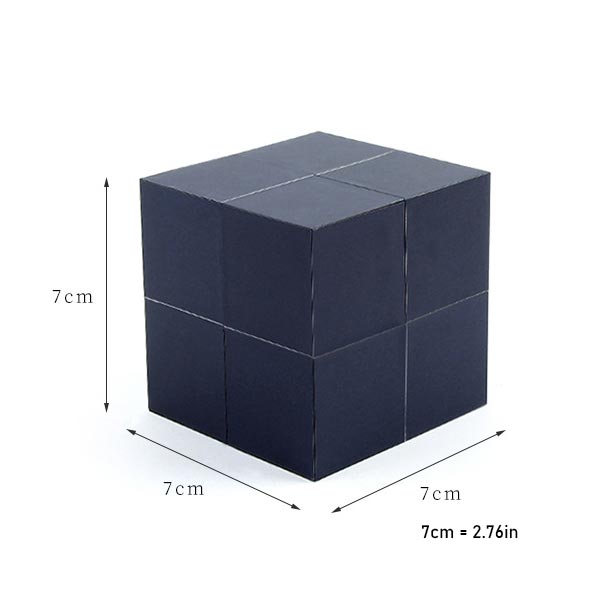 Magical Cube Jewelry Box Rubik's Cube Rotating Jewelry Box Wedding Proposal Ring Box
Open the Romantic Moment with this Magical Jewelry Box
· Material
Special paper
· Includes
1 magical cube jewelry box
It's a creative jewelry box of magical cube design. It can be flipped over into a beautiful polyhedron, pack and deliver your ring in a unique way.
· Stylish and fun
This creative jewelry can be opened in multiple ways.
· Creative way to express your love
It's suitable for all kinds of occasions, birthday, anniversary, Valentine's Day, proposal, etc. Surprise her with a unique way of wedding proposal and send your ring with this thoughtful and stylish jewelry box.
· Portable box of quality workmanship
This magical cube jewelry box is made of smooth, wrinkle-free special paper, every corner of this box is in fine shape to display a perfect cube. When it is flipped into a polyhedron, the beautiful silver mirror-like sides are shown.
Magical Cube Jewelry Box Rubik's Cube Rotating Jewelry Box Wedding Proposal Ring Box