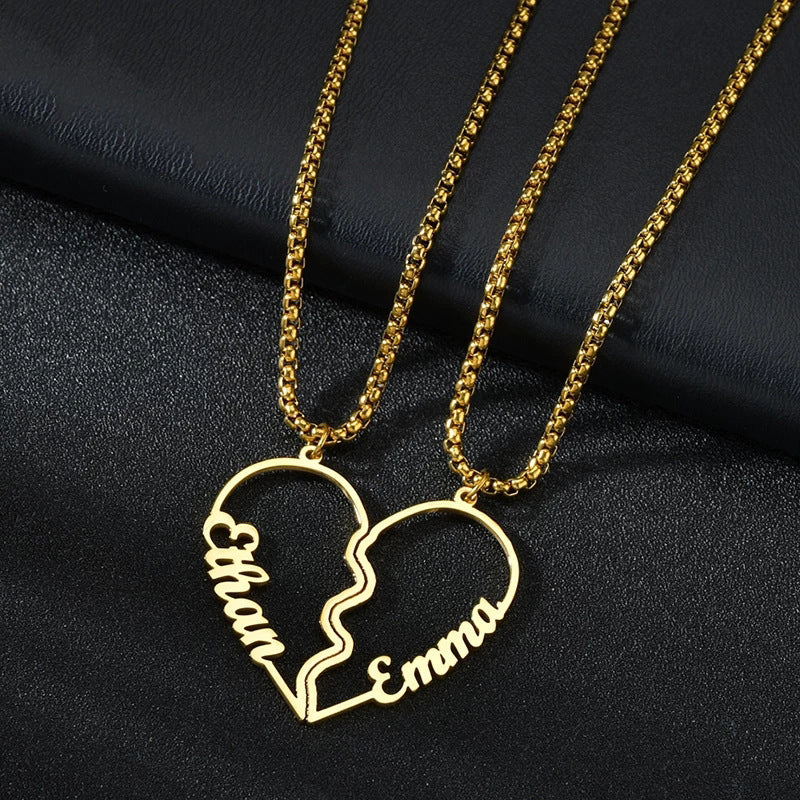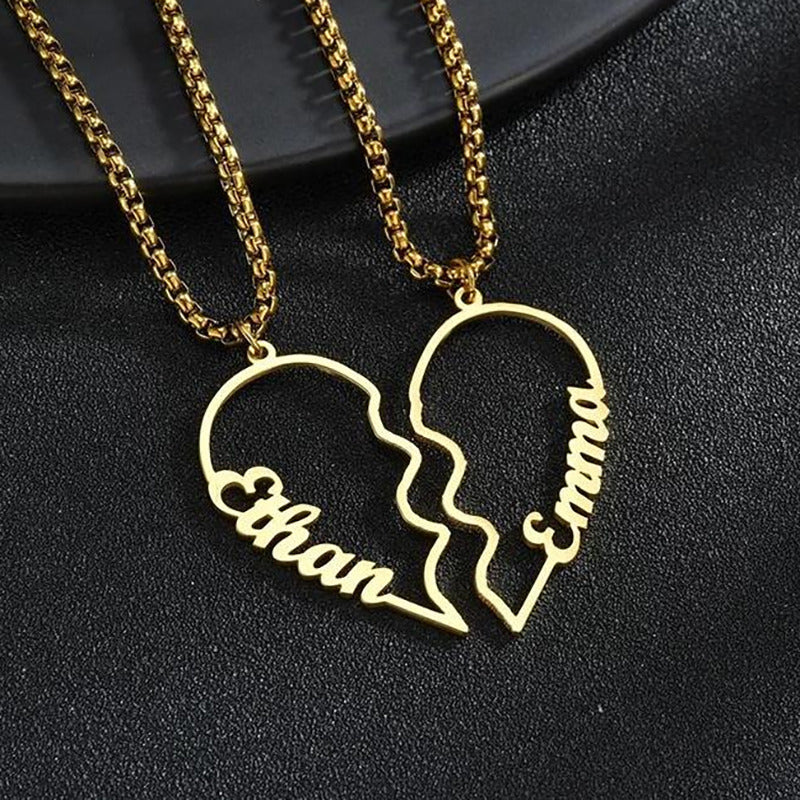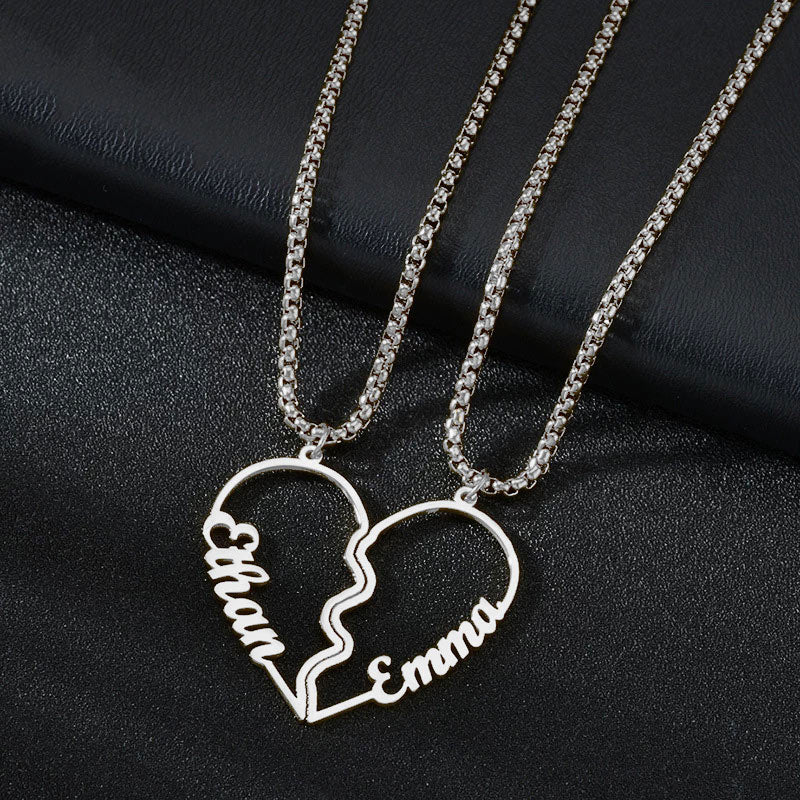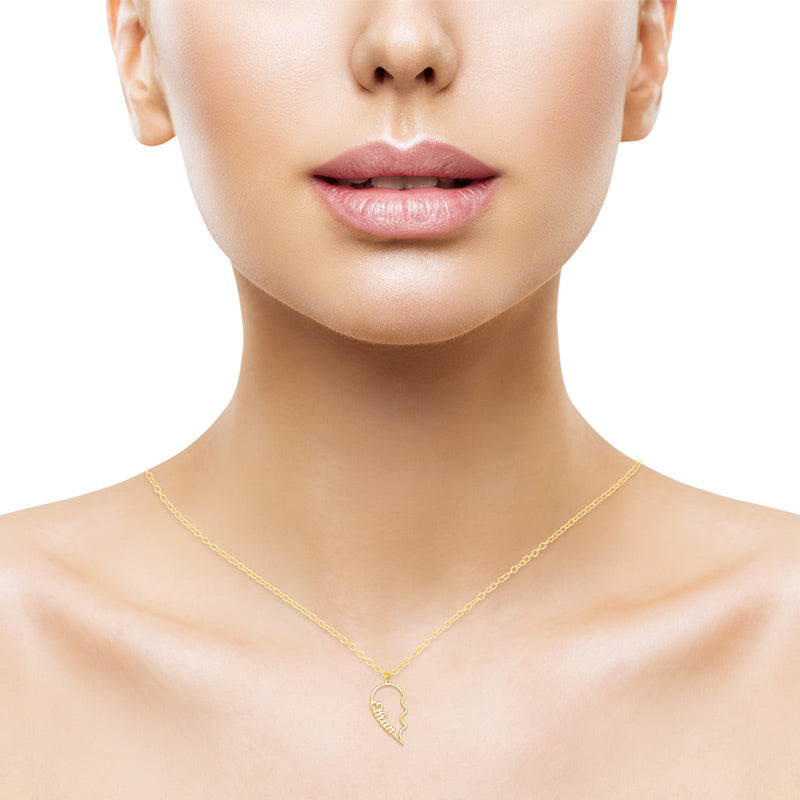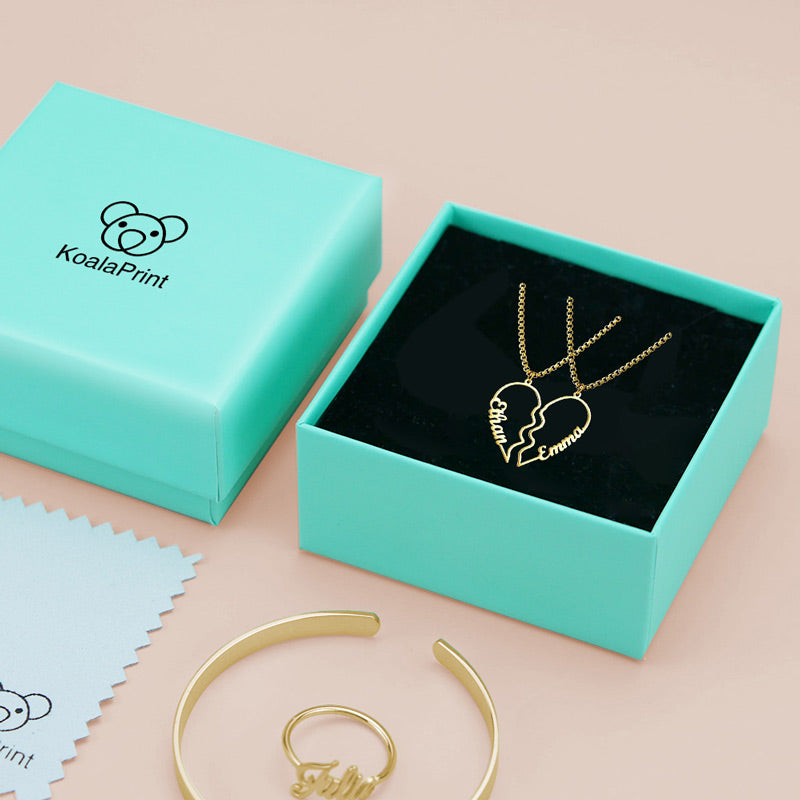 Matching Name Necklace Personalized Couple Necklace
Matching Name Necklace, Personalize Couple Necklace
Turn your love bond into this personalized jewelry. A pair of halves of love necklace makes you miss each other more when you are apart and builds a bond of love between emotional relationships. It's a romantic matching name necklace that lets the name be embedded in love.
Give Your Loved One a Necklace
The delicate chain connects the love between the names, and the heart-shaped design makes it more meaningful. It's an exquisite gift to express your feeling to your lover and wife in a thoughtful way.
Connect the Emotions between Names
The name printing pendant expresses your feelings for your lover and connects your heart and soul.
Elegant Design
The pendant falls above the chest bringing out an elegant look. The personalized couple necklace makes you look different. Whether you choose a simple, elegant, classic or alien look custom necklace, this popular design is very interesting! I believe the unique name pendants you designed must be special. Koalaprint custom name necklace is suitable for matching with most clothing such as skirts and T-shirts.
Safe for Sensitive Skin
This necklace is made of stainless steel, does not contain nickel and lead, is light and durable, and is safe for people with sensitive skin or nickel allergies.
Care Instructions
Avoid wearing the same item for a long time or contact with acid and corrosive chemicals. Please remove your jewelry before going to bed, showering, swimming and other intensive activities that may cause sweating.
Discover Even More Styles to Love, Wear and Give Away in Our Collection: https://www.koalaprint.com/collections/couple-necklace/
Matching Name Necklace Personalized Couple Necklace