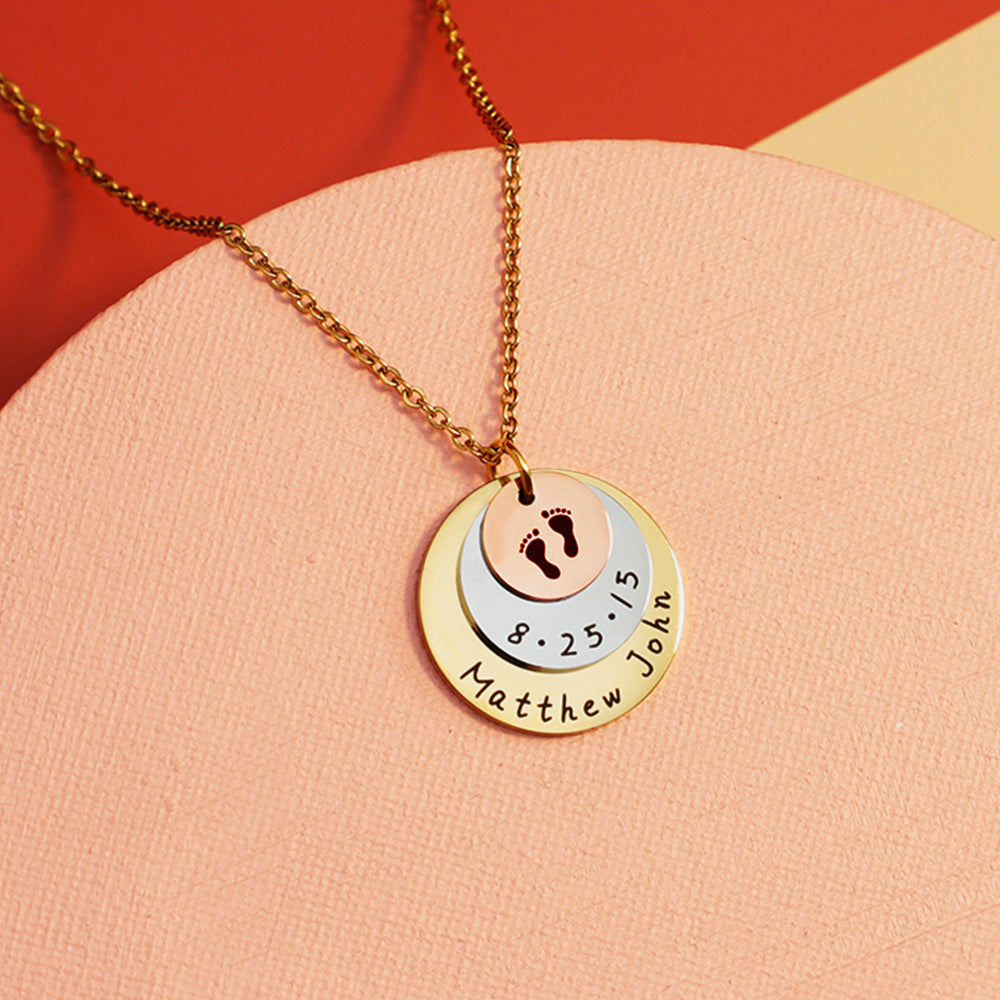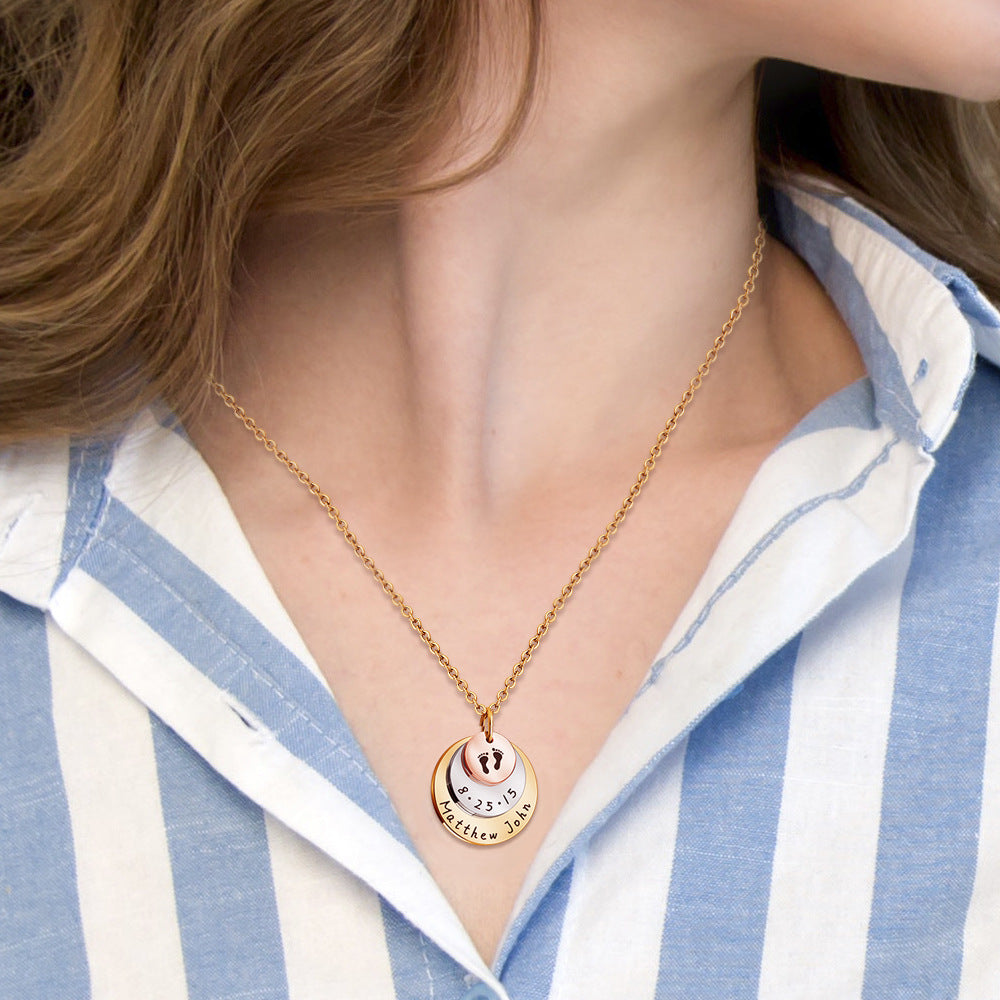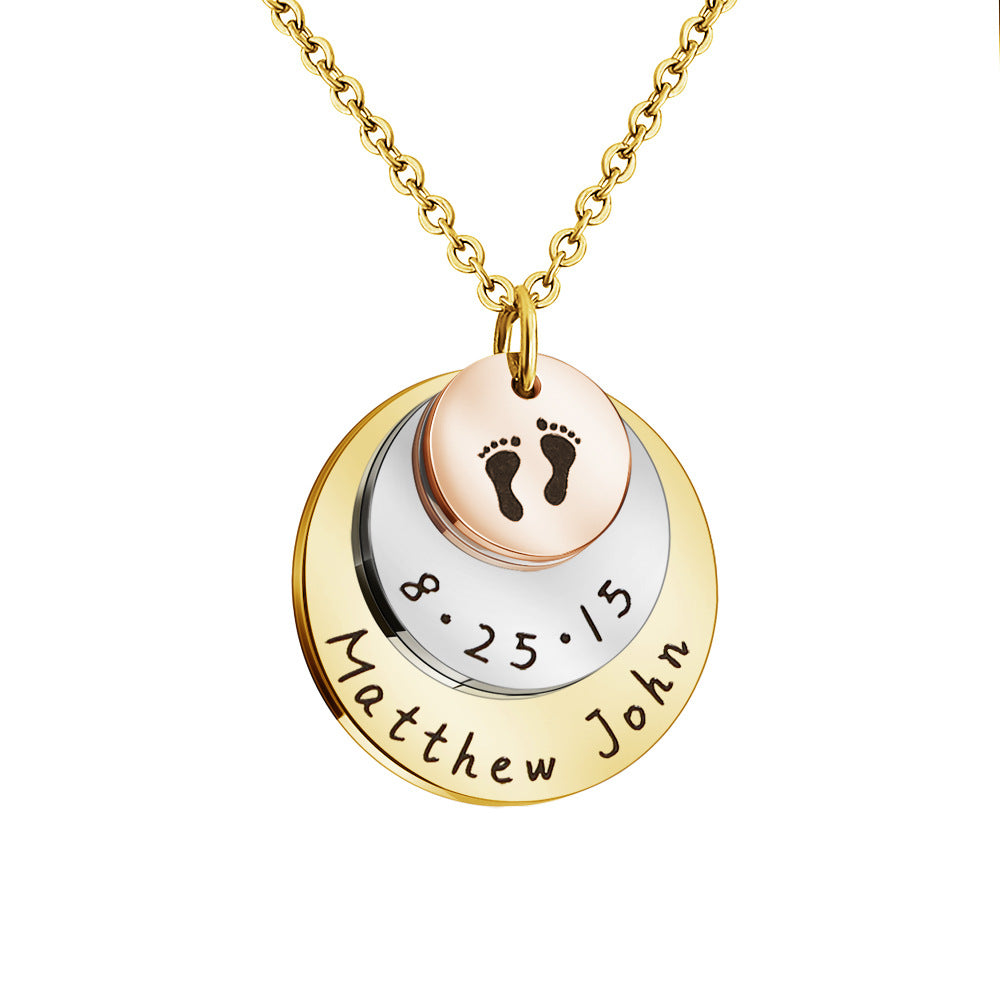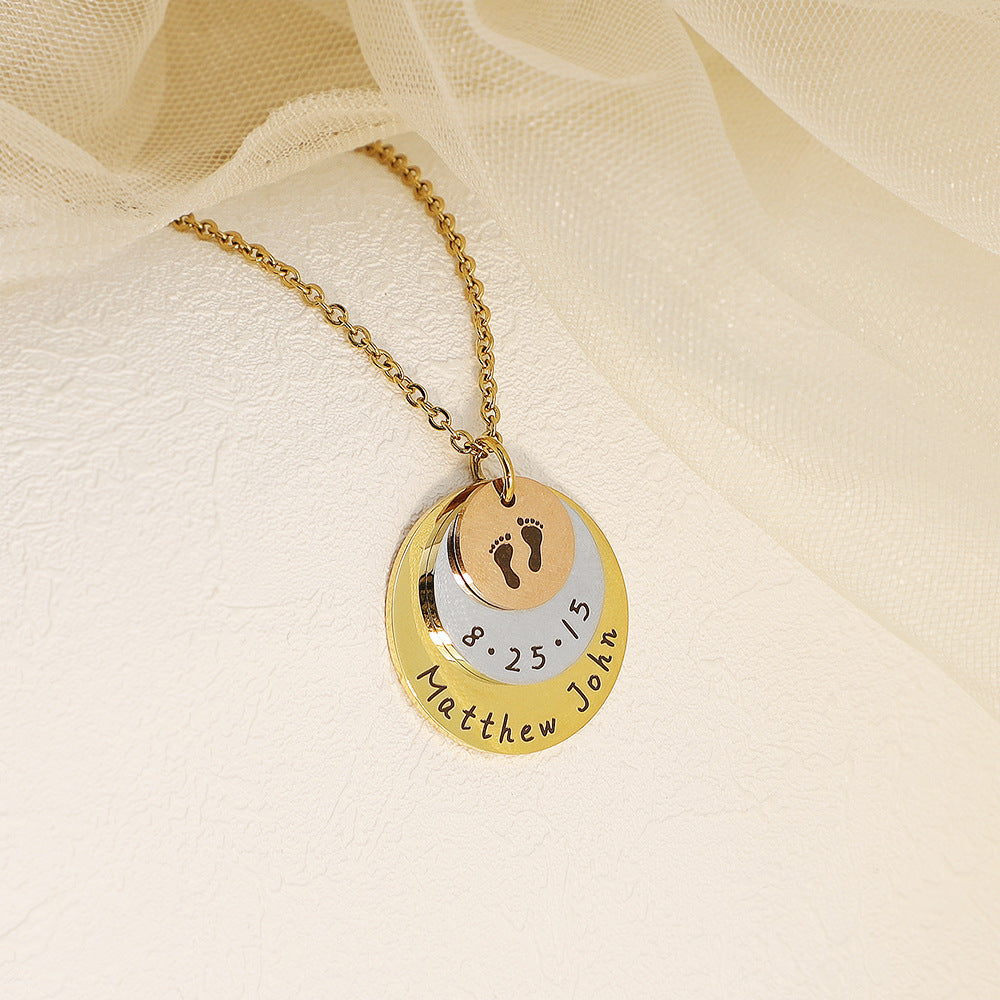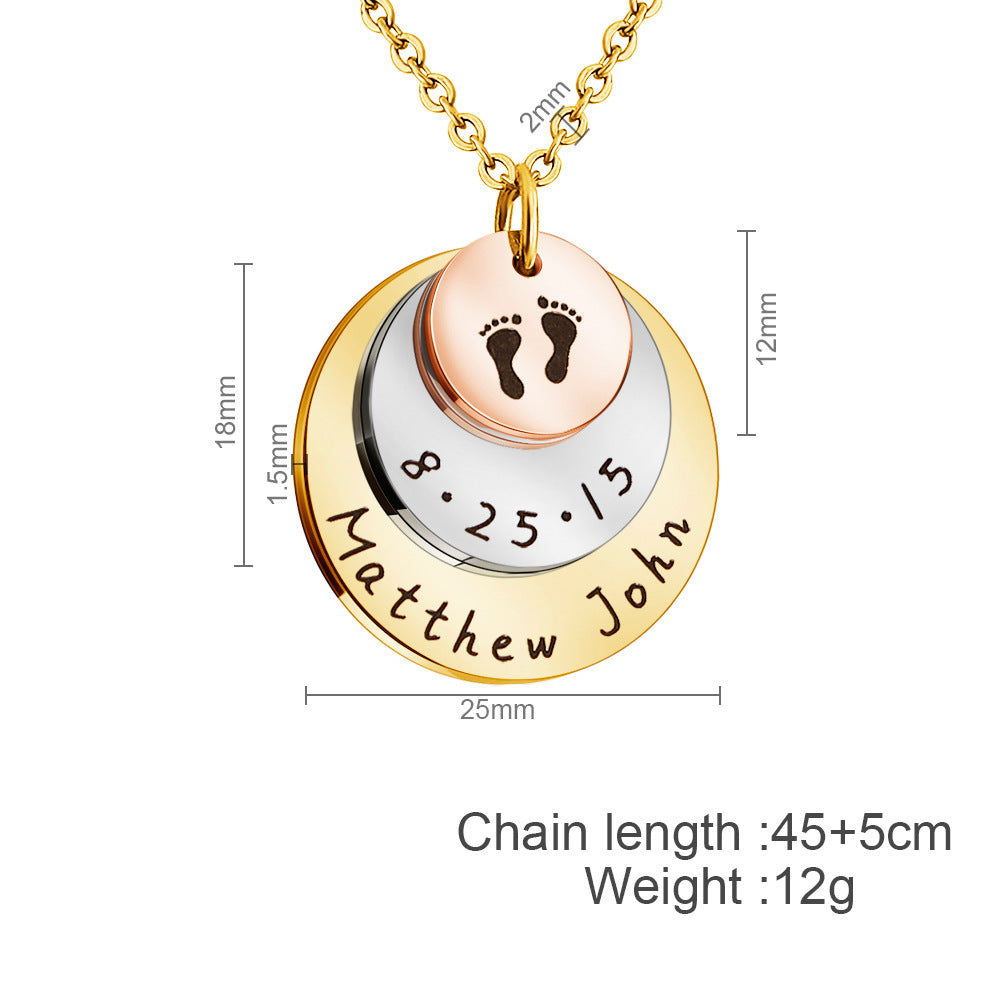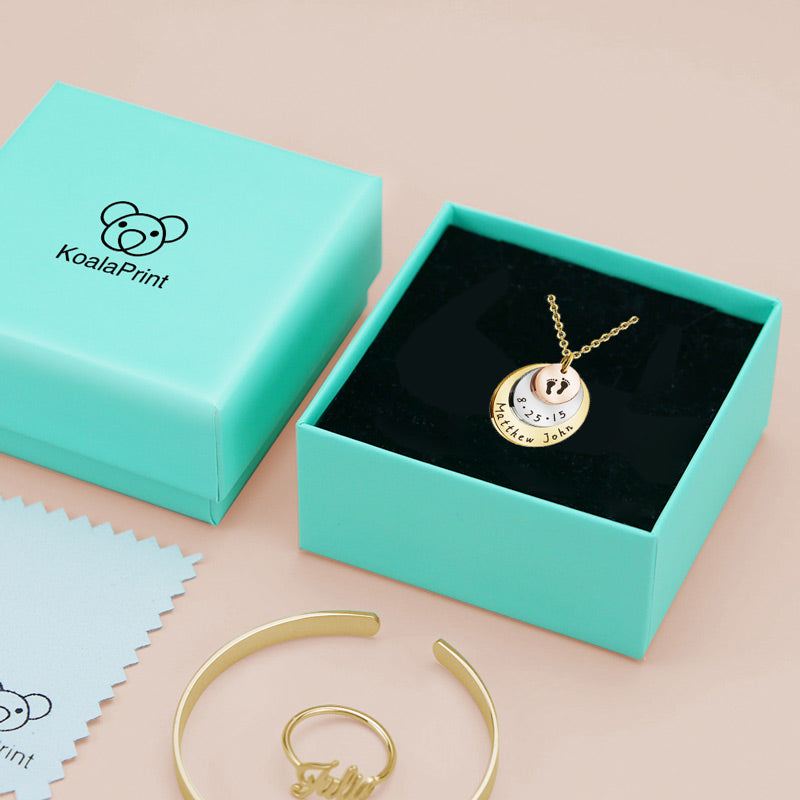 Mom Necklace Gold Layered Discs Necklace Baby Footprint Memorial Necklace For Mom
Note:
"Add Text 1" is the silver customizable ring above.
"Add Text 2" is the bottom gold customizable ring.
A necklace, represents the time to accompany the child to grow up together
Material: Stainless steel
This is a personalized necklace, you can customize the name and date. This necklace represents the time to accompany the children to grow up together.
· Thoughtful gifts for everyone
Personalize a necklace with the name of your beloved person, friend or family member.
Make luxurious gifts for her birthday, Valentine's Day, Christmas, Thanksgiving or any special event.
· Elegant design
The pendant hangs on the chest, giving people an elegant feeling. Optional birthstones provide a variety of options.
· Safe for sensitive skin
It is made of stainless steel, which is a hypoallergenic material. It is safe for people with sensitive skin.
· Best wishes
The colorful birthstones have different meanings and good wishes to people.
Mom Necklace Gold Layered Discs Necklace Baby Footprint Memorial Necklace For Mom