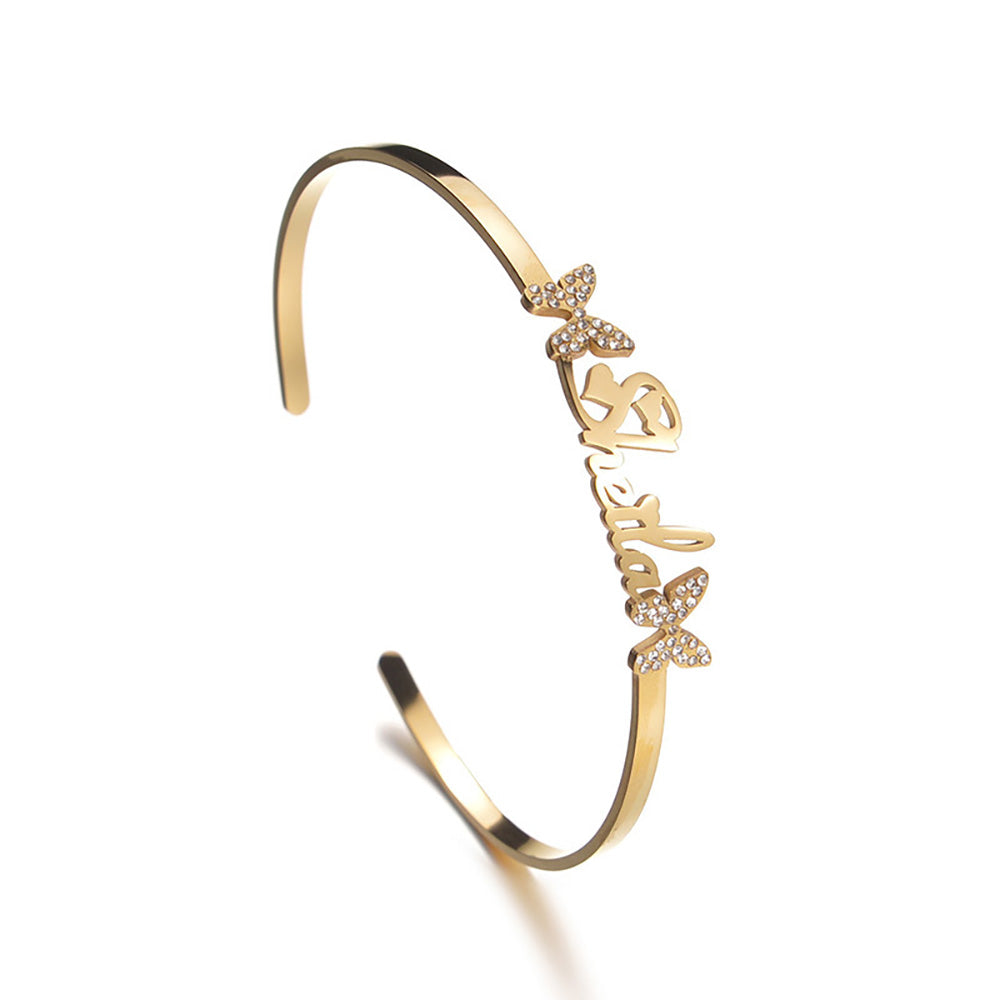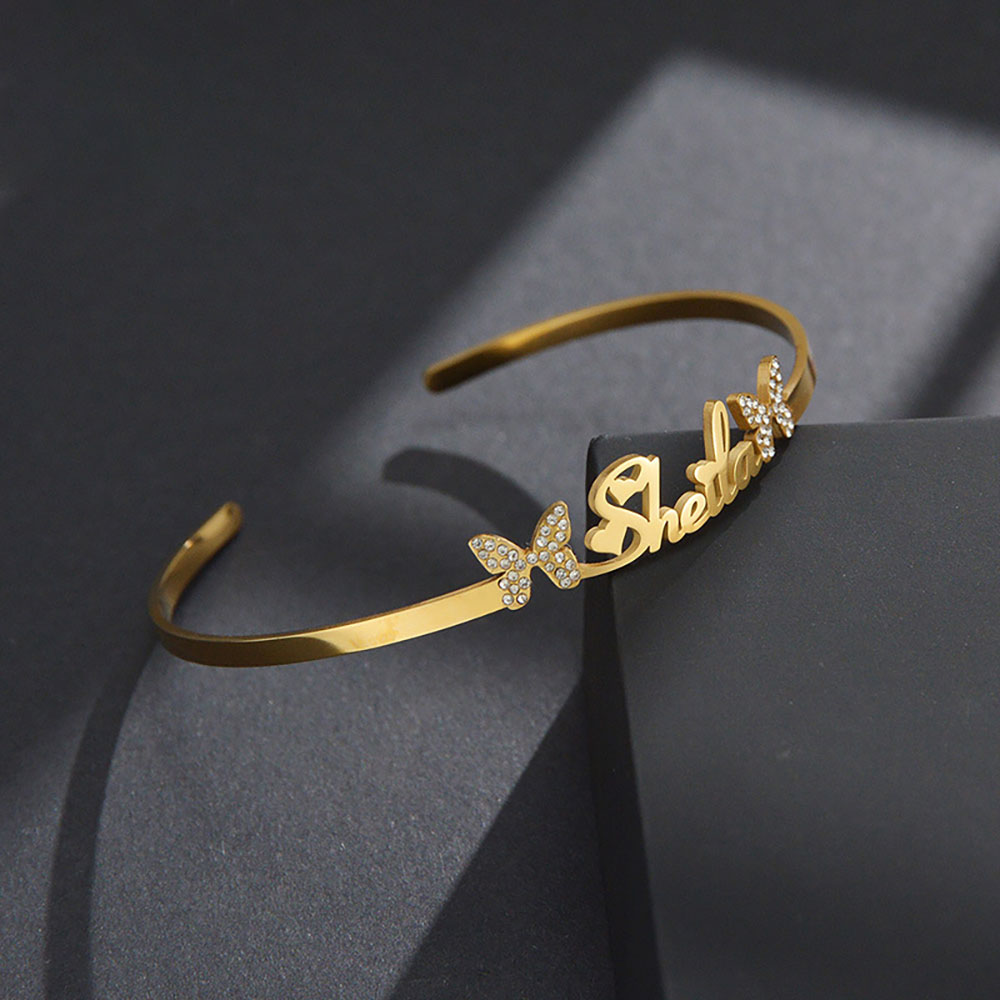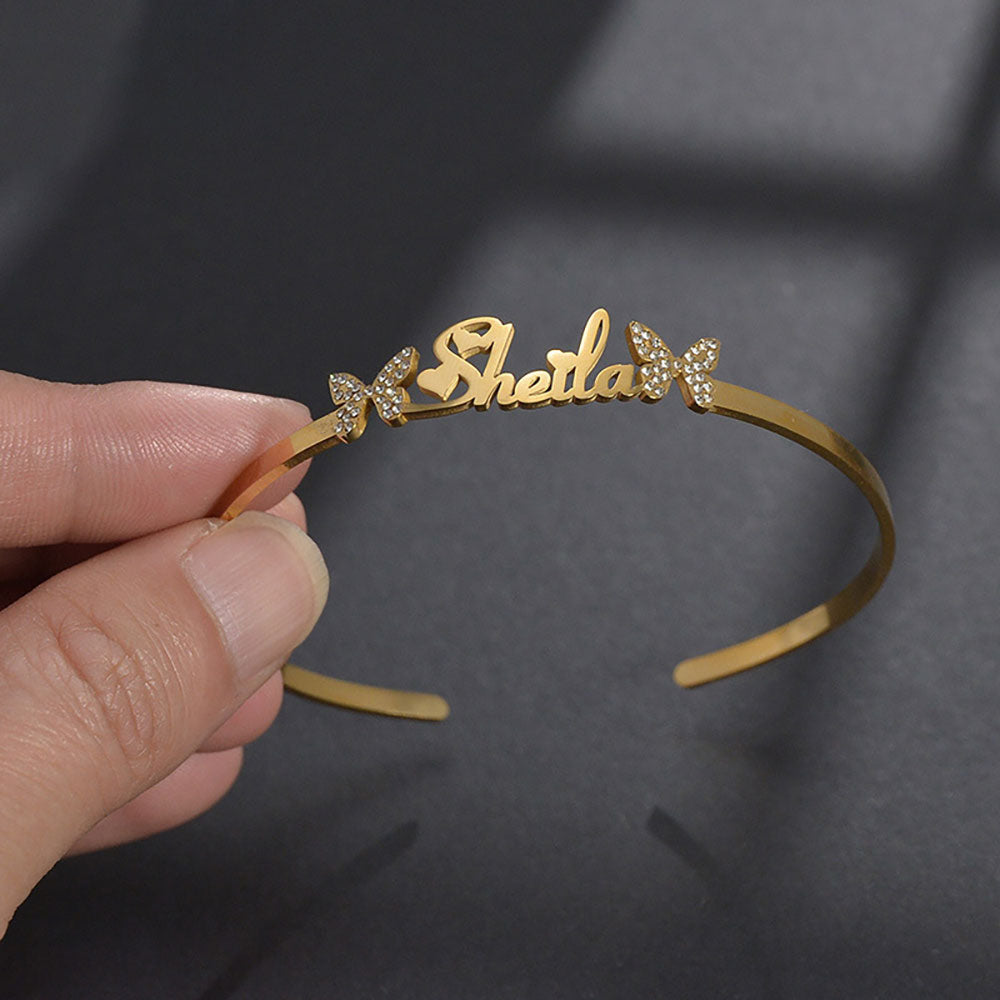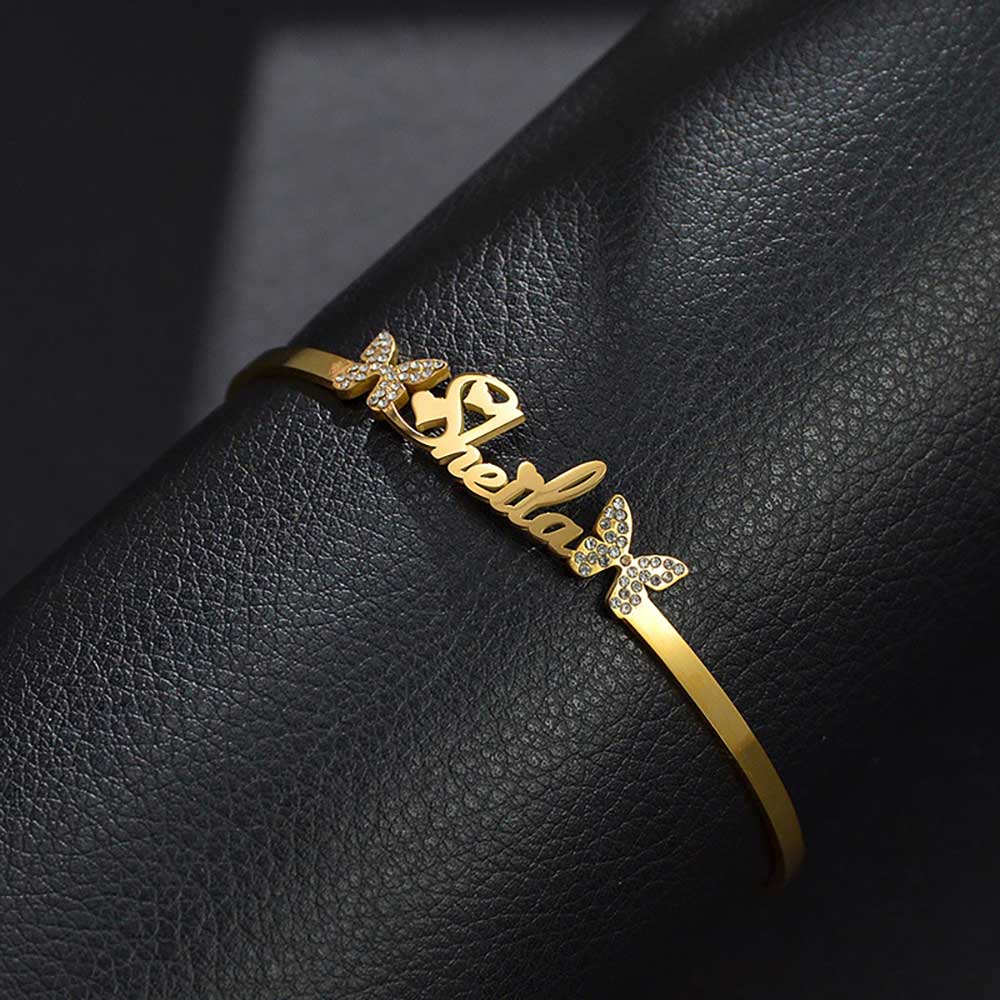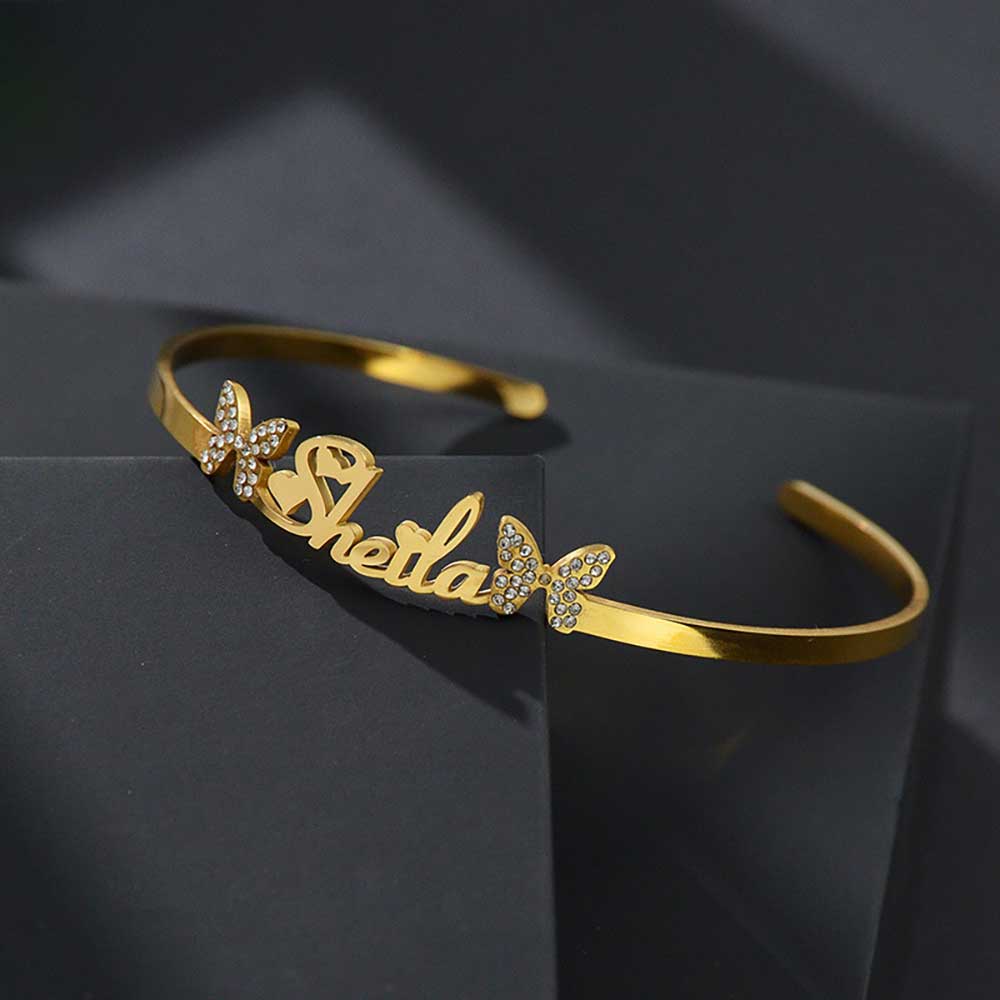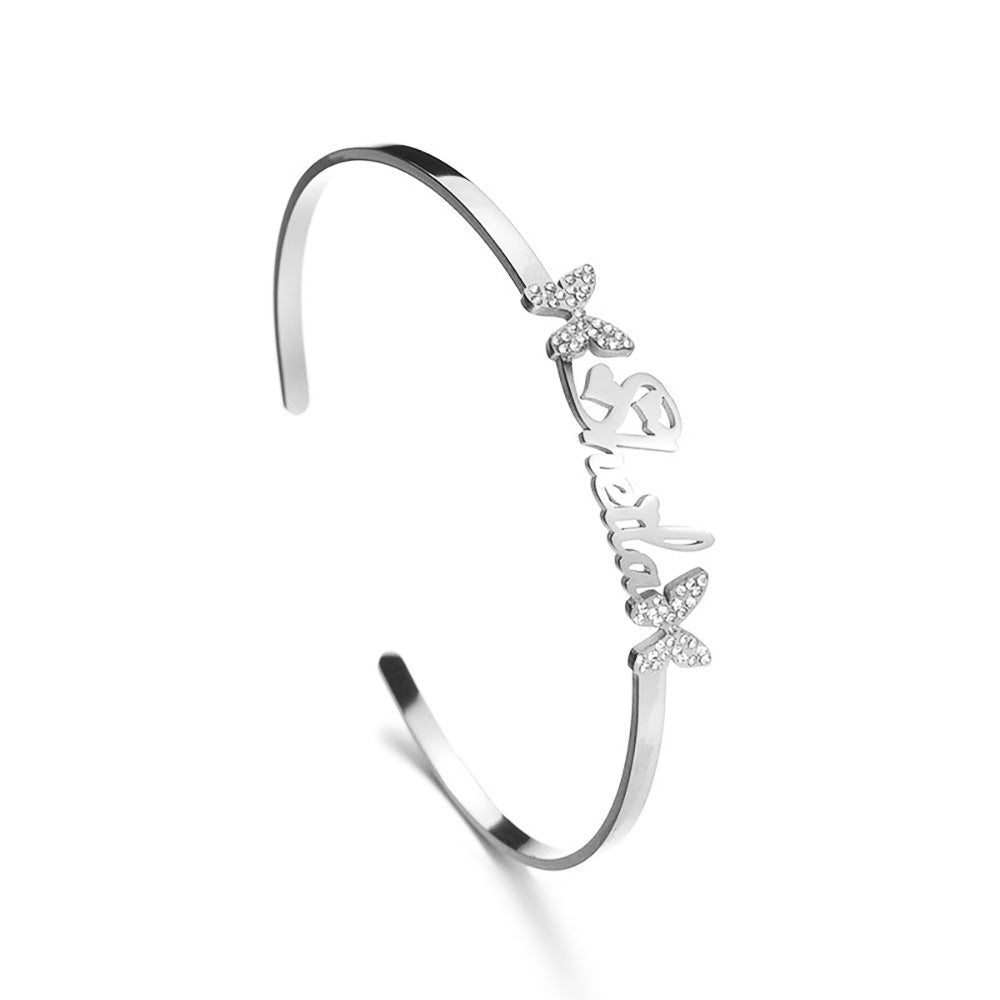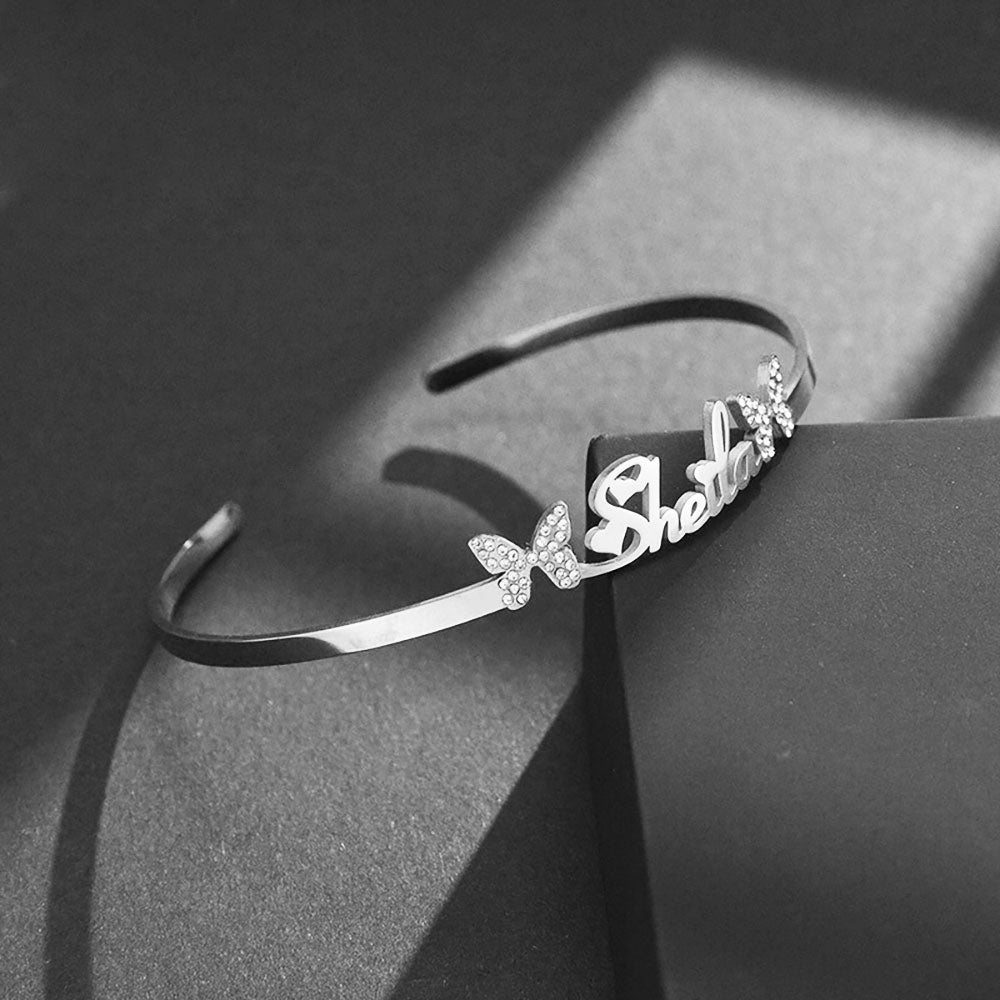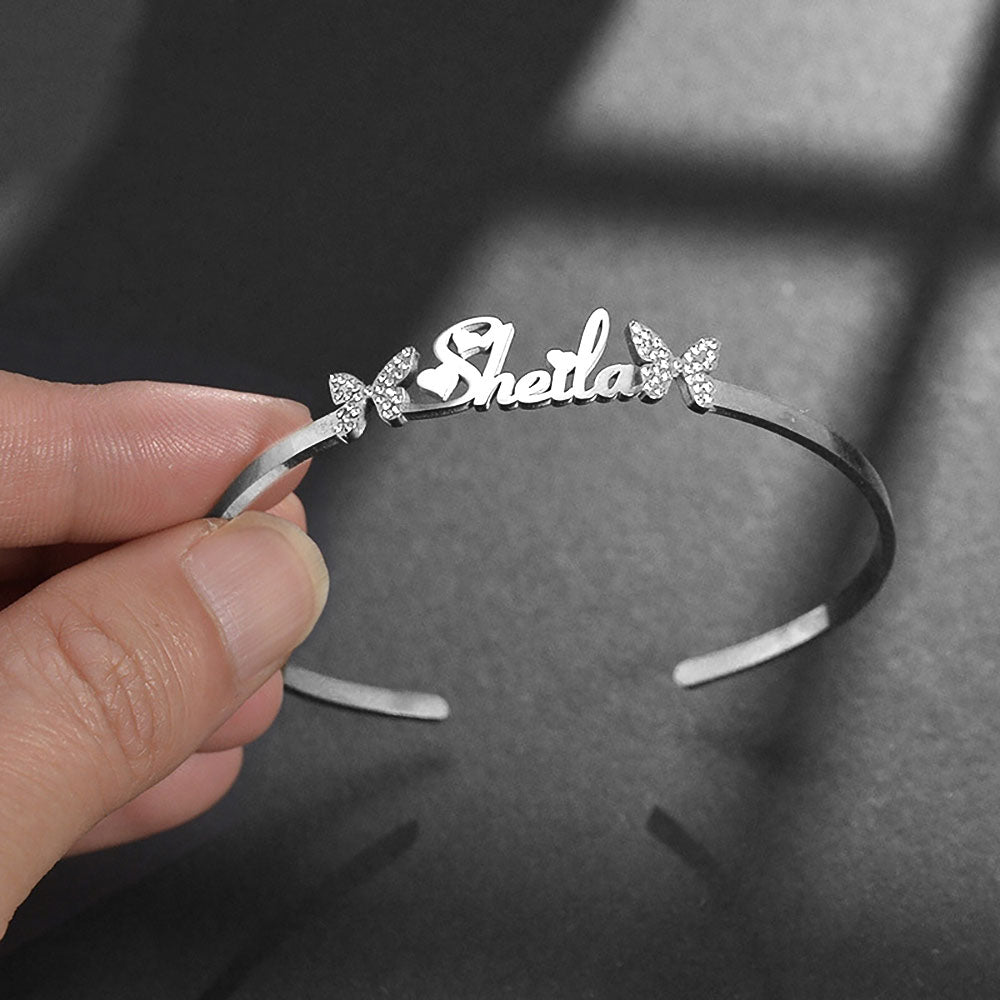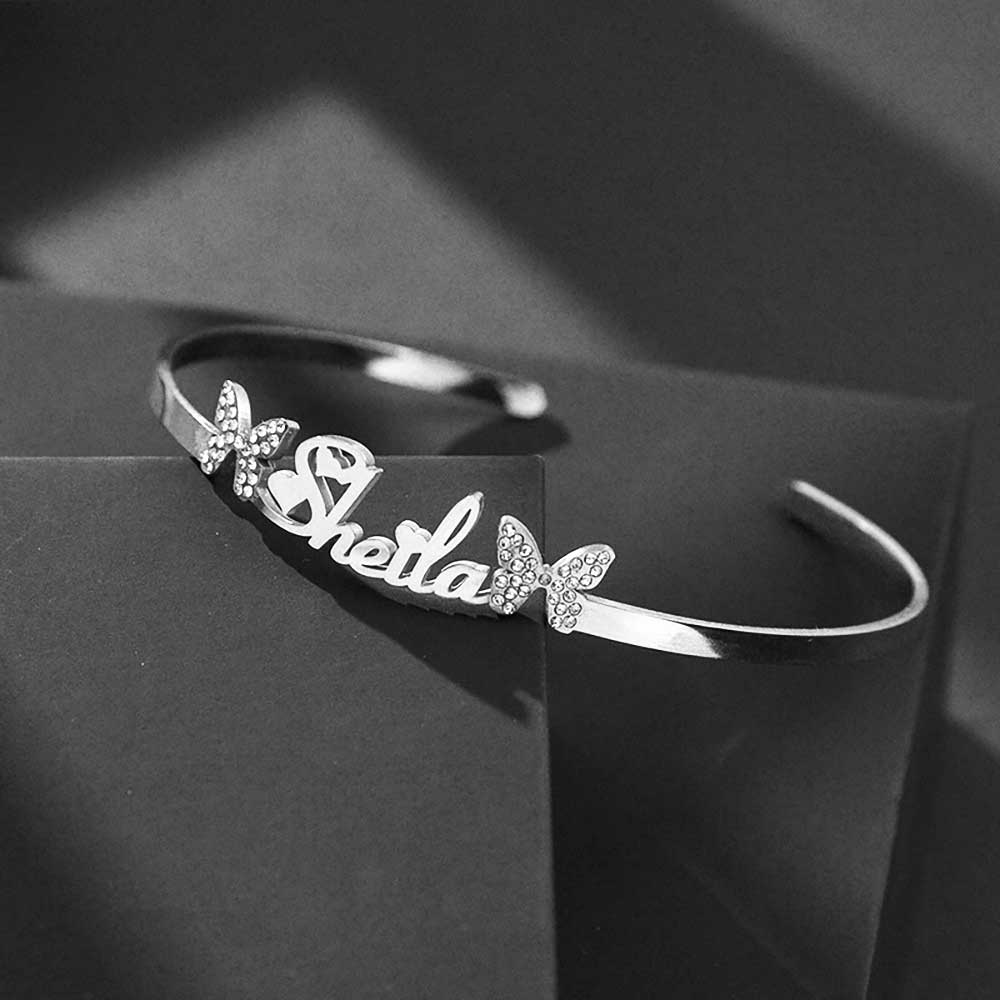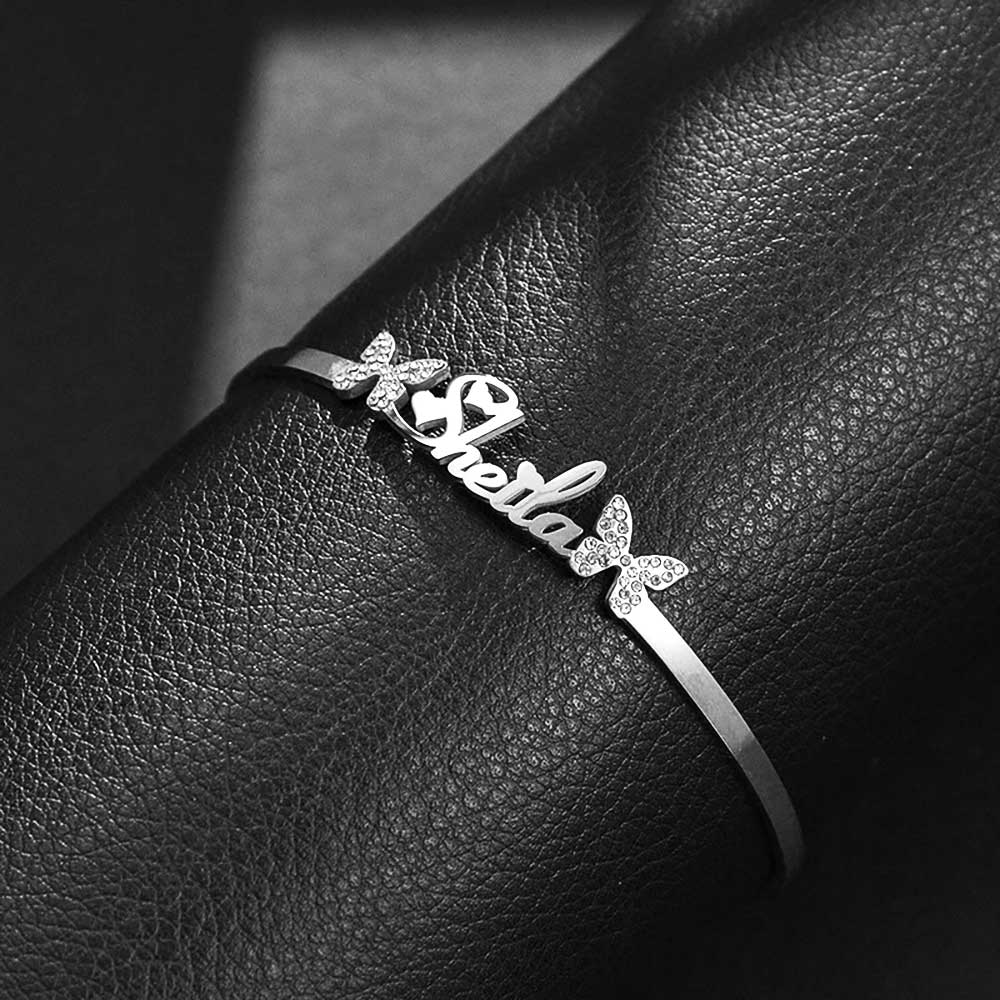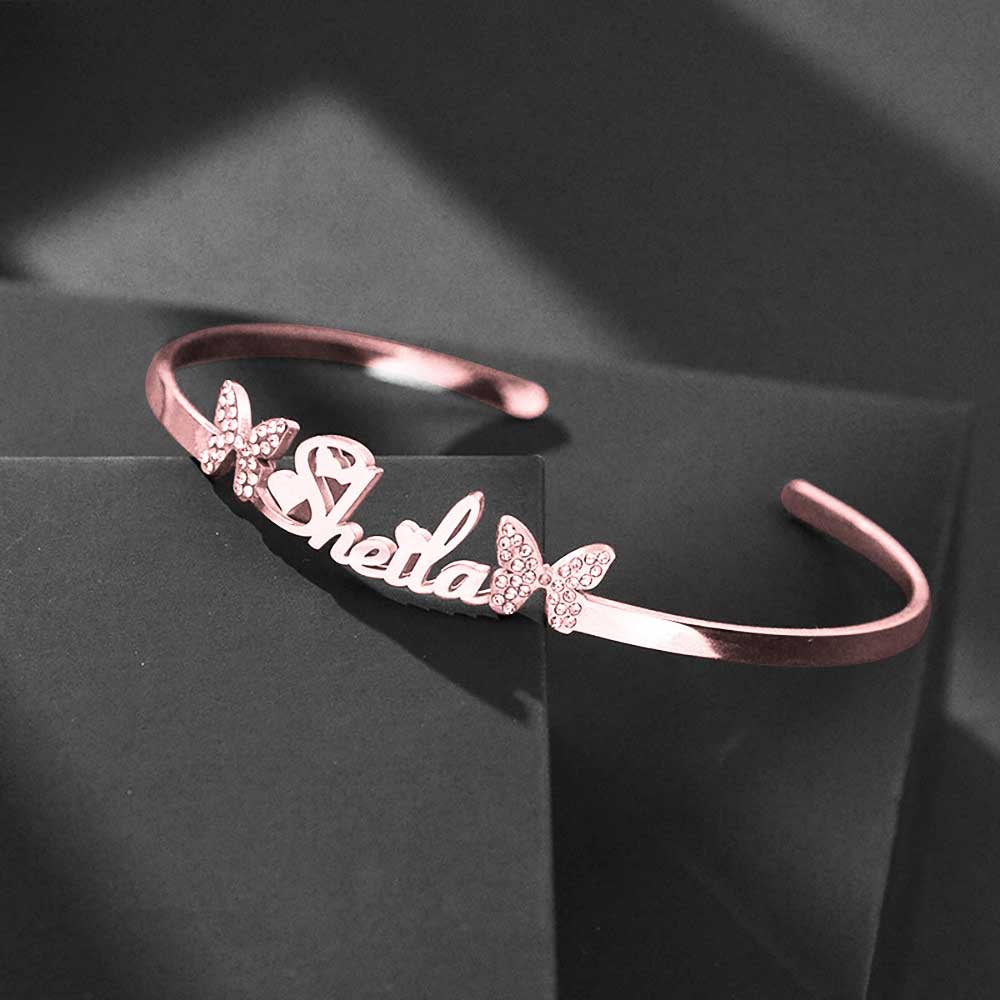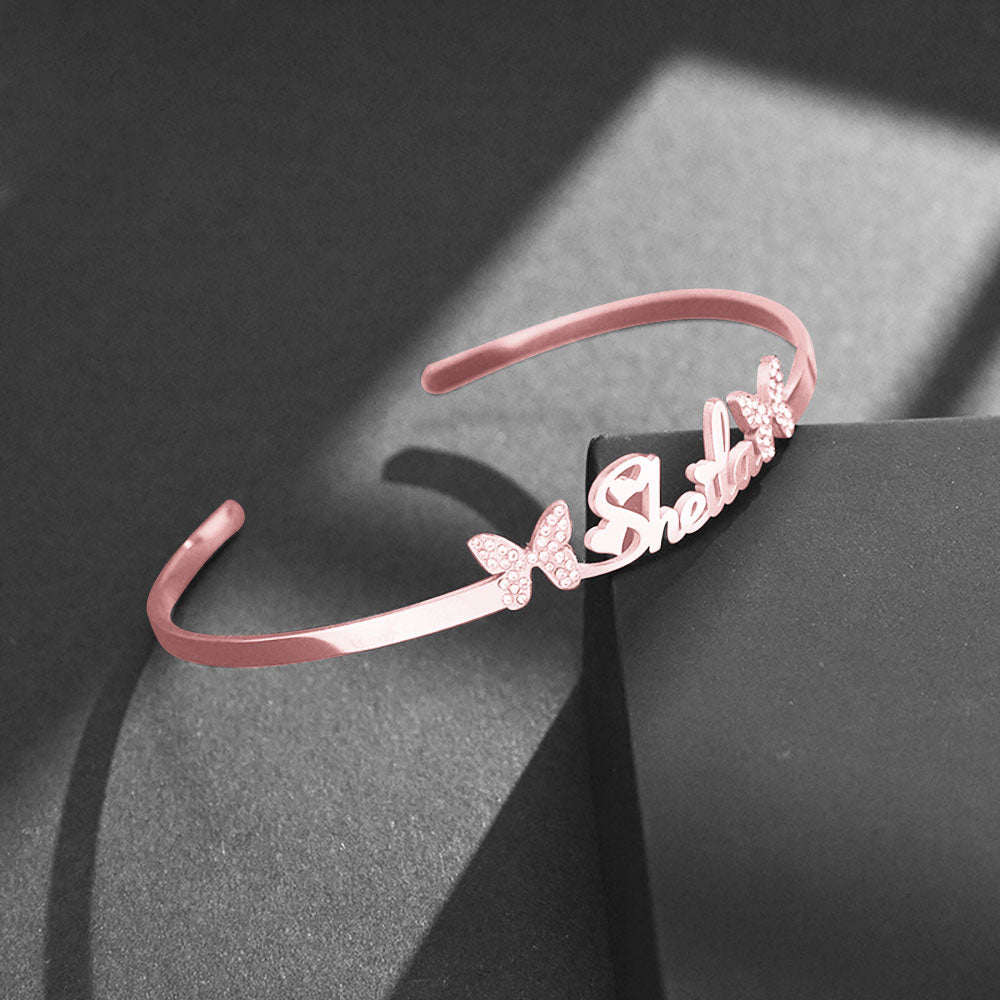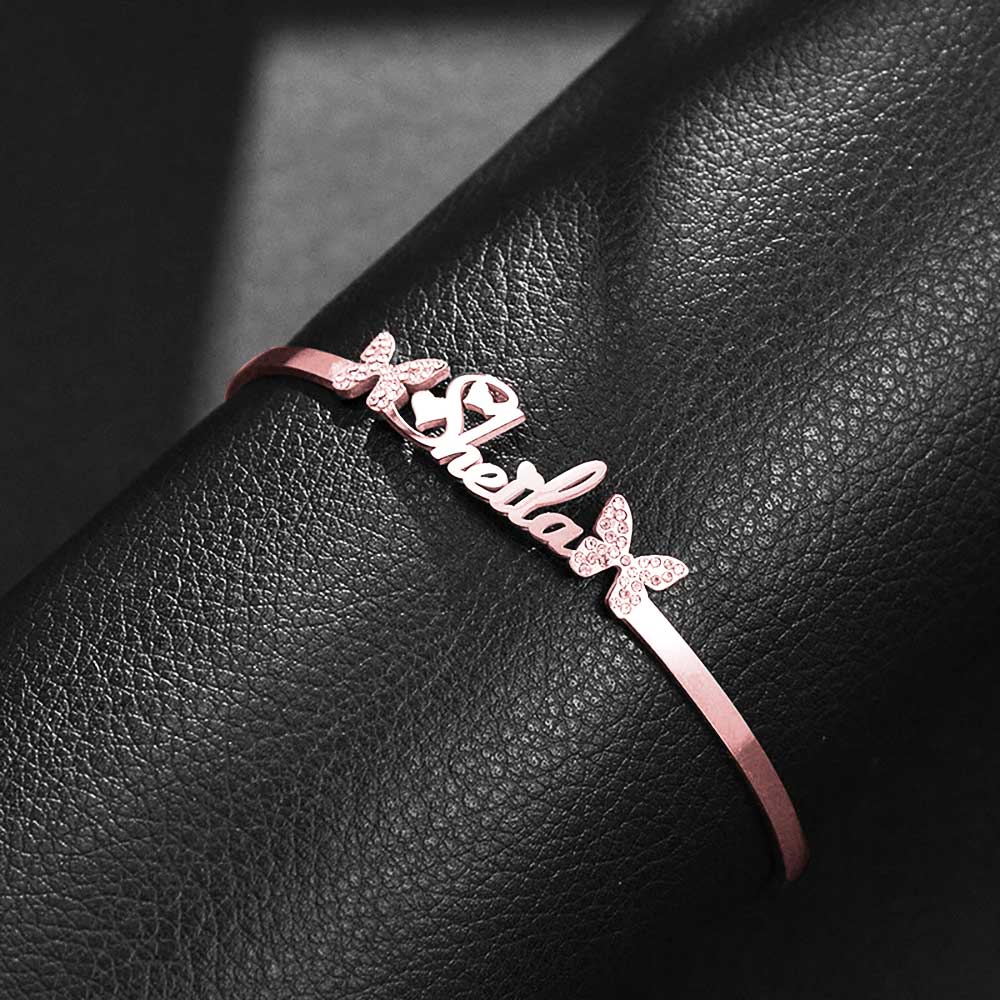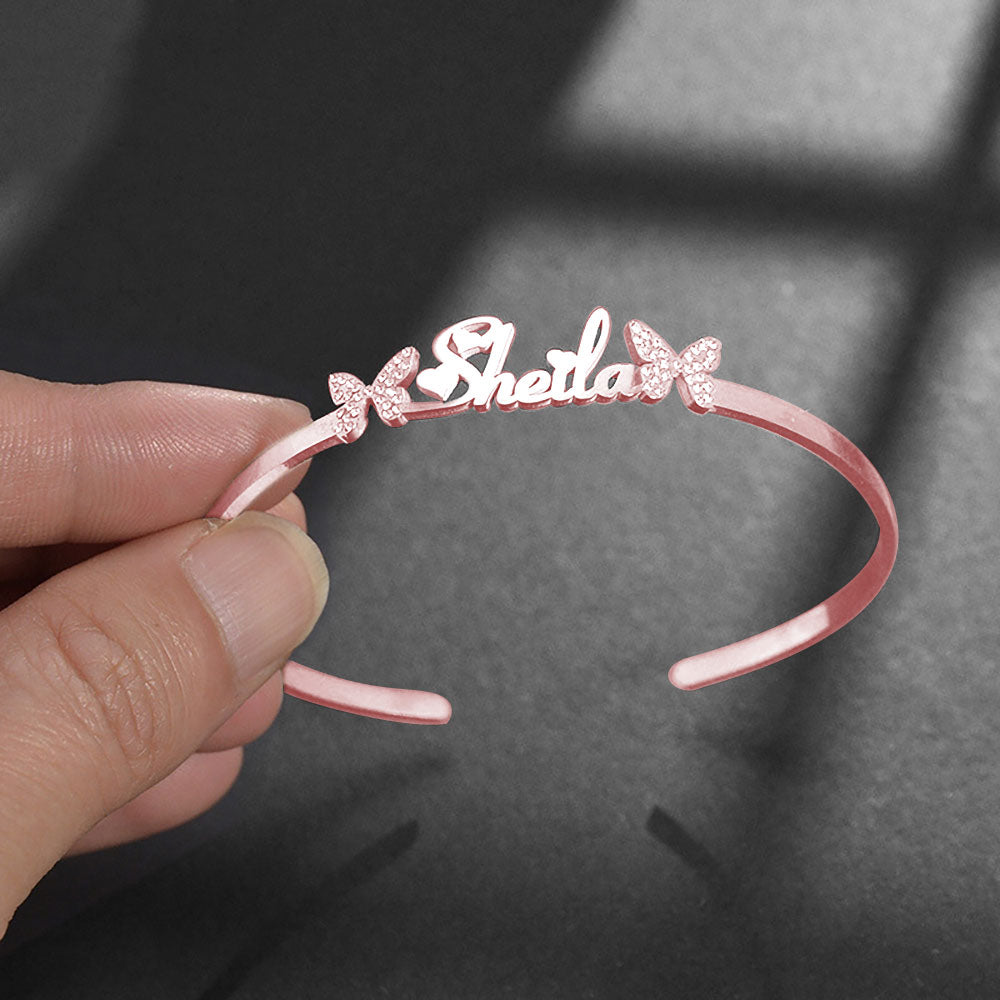 Personalised Name Bracelet Titanium Steel Butterfly Rhinestone Bracelet Custom Made Bracelets with Opening Adjustable
$24.99
Regular price
$30.99
Personalised name bracelets for women would be a wonderful gift for Valentine's Day, birthdays, or anniversaries. This custom name bracelet comes to send your best wishes to her.
Personalised Name Bracelet Titanium Steel Butterfly Rhinestone Bracelet Custom Made Bracelets with Opening Adjustable
· [Material]: Titanium steel
· [Size]:  Adjustable 3mm
· [Color]:  Silver/Gold/Rose gold
· [Type]:  Customized name opening bracelet
· Unique design
Classic butterfly and elegant rhinestone with your own name design, overall fashion, personality, and the classic bracelet is very unique and personalized which brings out a lively look.
· Safe for sensitive skin
The bracelet is made of titanium steel which is safe for people with sensitive skin and made with a trendy custom the bracelet is sure to last you for a long time. The detail of the bracelet is quite ensured in quality and uniqueness.
· High-quality engraving
You can write down the name and then choose the character font in which you like to design the bracelet. The edges of the engraving are smooth and clear.
· Romantic gift
The bracelet is available in three colors, it is a unique and classic jewelry gift for an anniversary, birthday, graduation, or Christmas, or for someone who you love.
 And this fine-crafted piece looks awesome with any casual outfit. 
Personalised Name Bracelet Titanium Steel Butterfly Rhinestone Bracelet Custom Made Bracelets with Opening Adjustable
$24.99 USD
Regular price
$30.99 USD