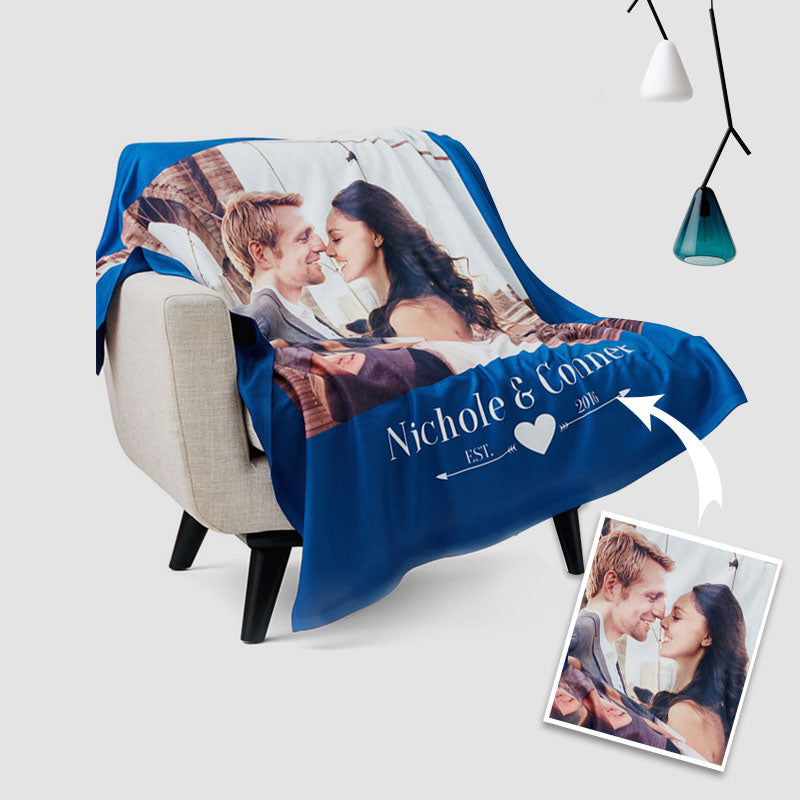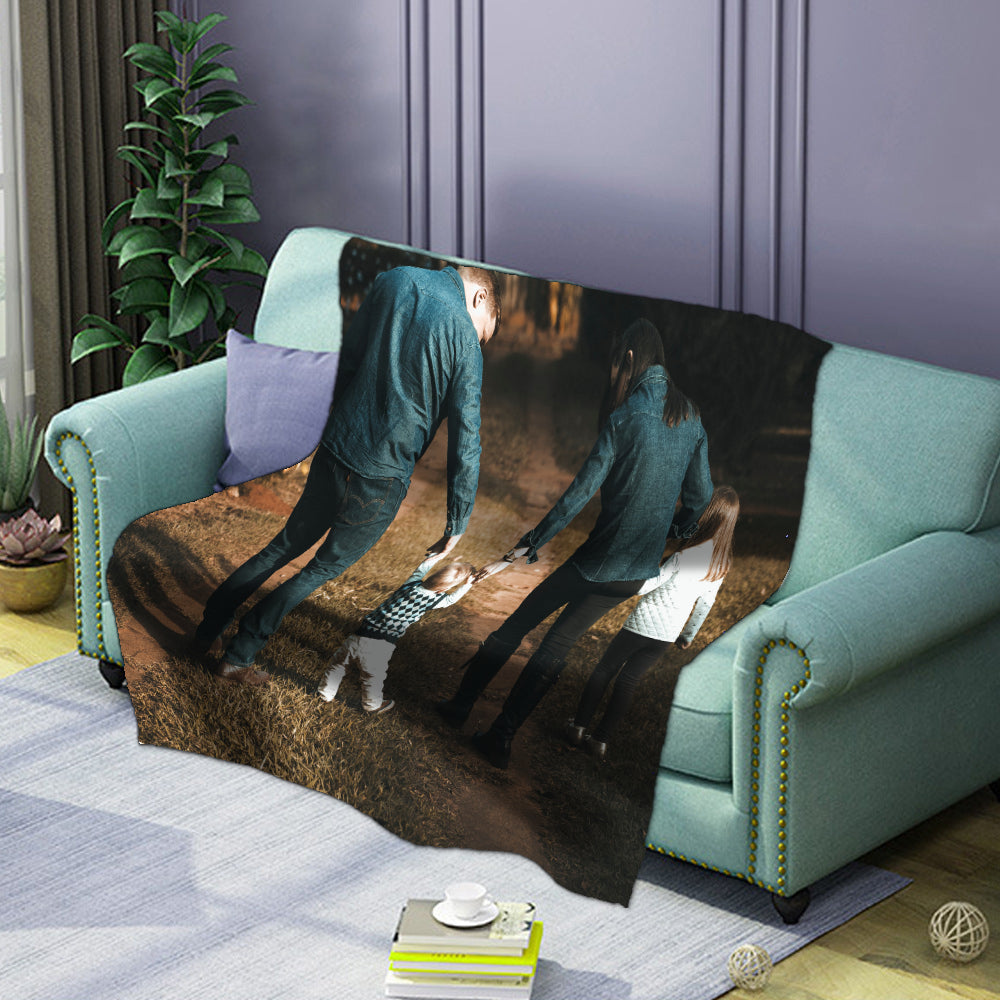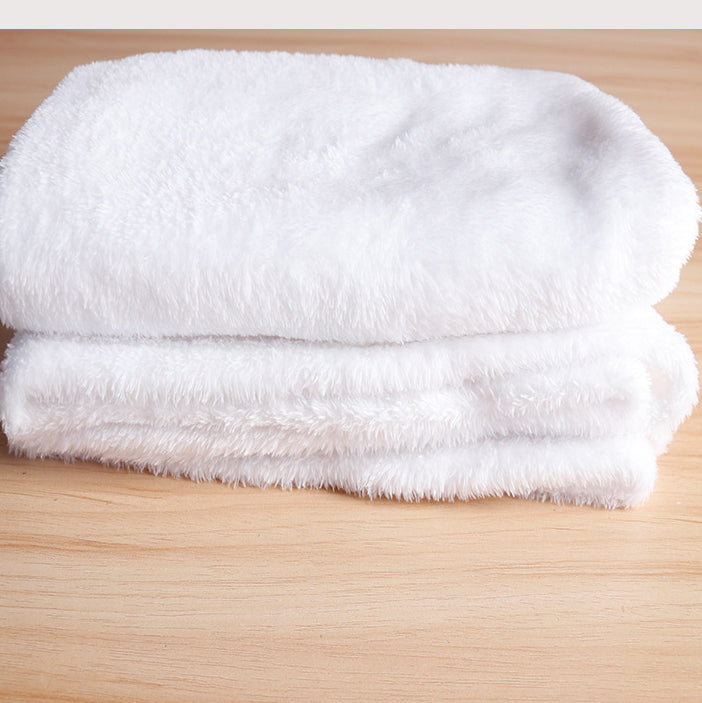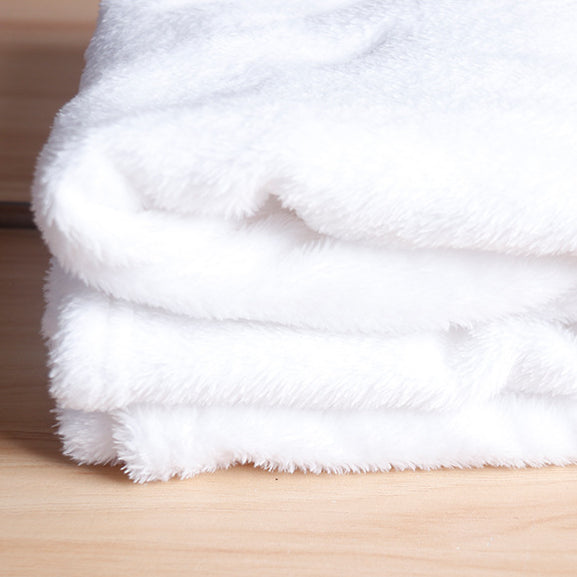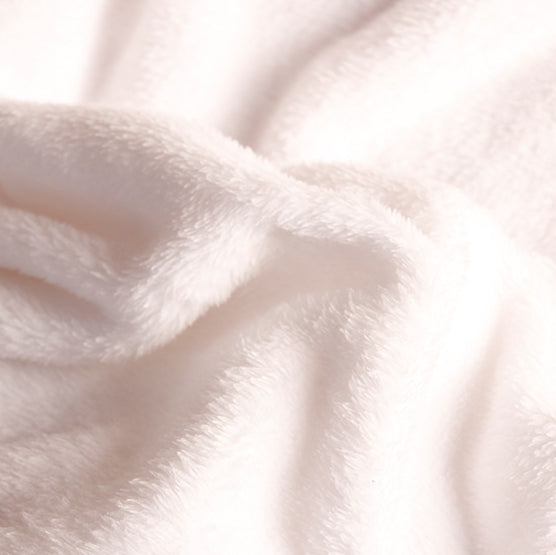 Personalized Blanket Custom Photo Throw Blankets
No Sweating or Freezing, Enjoy A Custom Sleep with this Unique Blanket
· Material
Flannel
It's perfect as an air-conditioner leisure blanket, wrap yourself in this cozy blanket while reading books, playing computer, make your most intimate partner. It is a blanket of warmth, beauty, soft to touch and comfortable.
· Versatile blanket of unique printing
How admirable to wrap yourself in a personalized blanket of your favorite photo. Enjoy the warmth of this blanket while taking a nap, watching TV, reading, etc.
· Lovely gift
Send your care to family or friends, custom them unique, comfortable blankets. The photo of yours makes this blanket ever special.
· Soft and delicate
The blanket is soft and smooth, the inner layer of flannel can keep you warm by blocking the cold air efficiently. The flannel fleece has a fine touch the stitching is meticulous and the printing is bright in color.
· Shrinking and wrinkling resistant 
This blanket has a velvety fuzziness, it's made of anti-pilling, anti-wrinkling, anti-allergy, non-shedding fiber, which is perfect for those who are susceptible to allergies and asthma.
· Care instruction
It is recommended to wash before first use. Machine wash separately with warm water, gentle cycle, mild detergent. Tumble dry in low temperature, do not iron or dry clean.
Personalized Blanket Custom Photo Throw Blankets