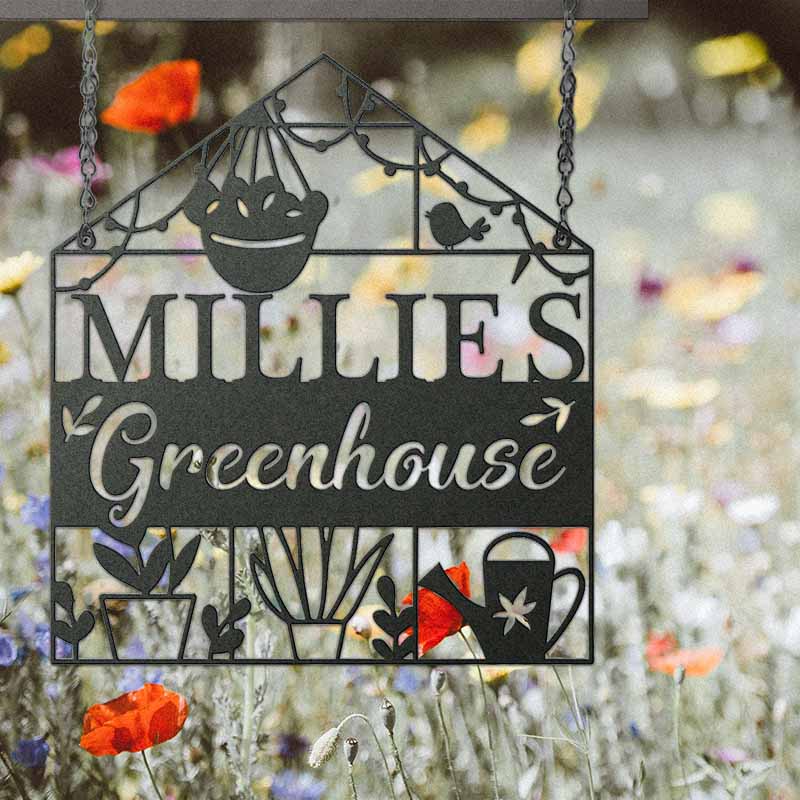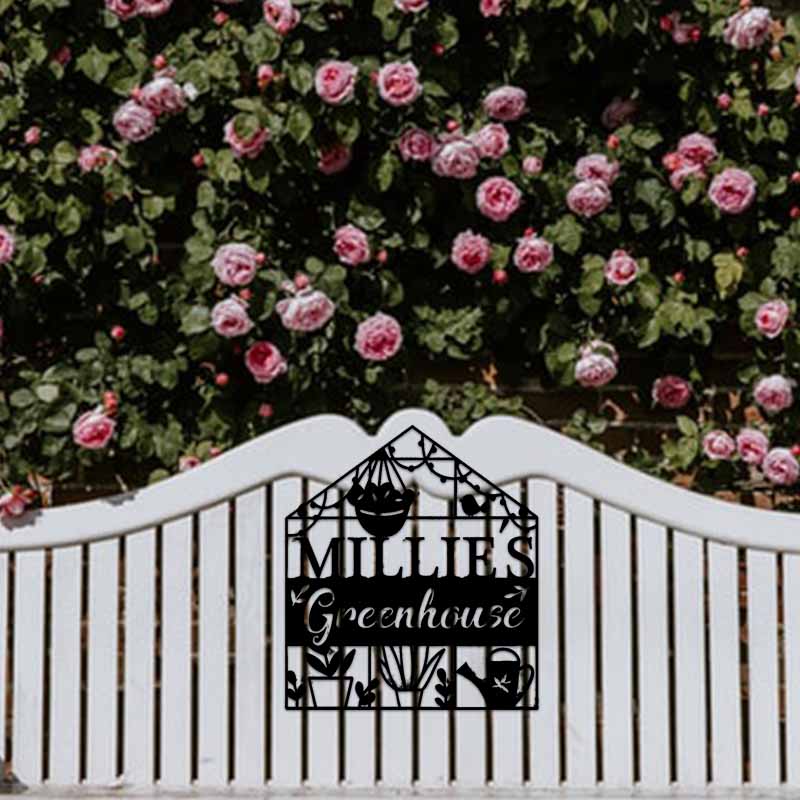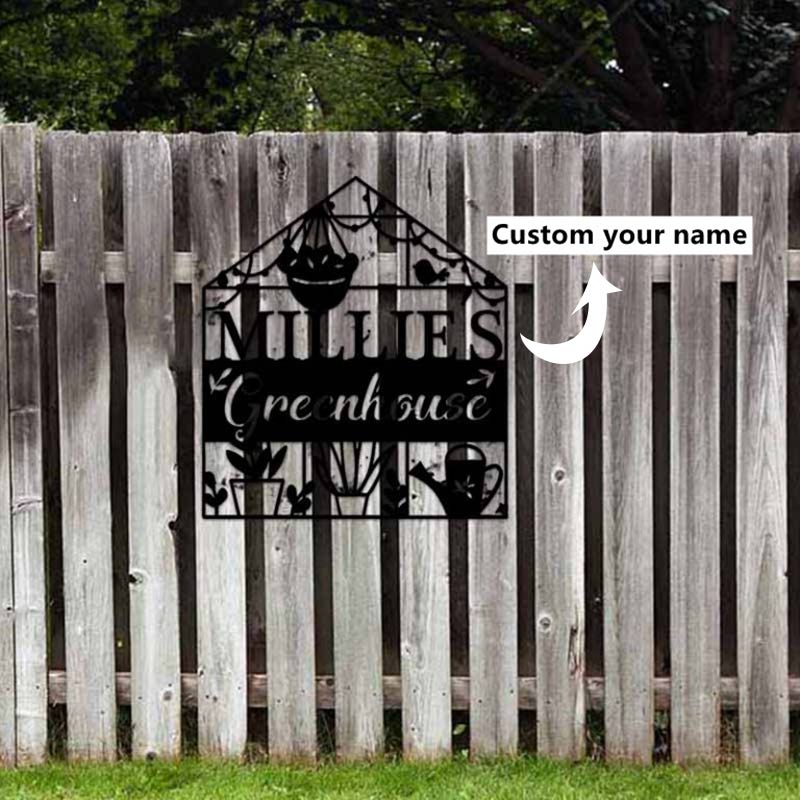 Personalized Greenhouse Sign Hanging Name Garden Sign
Personalized Greenhouse Sign, Customize Your Hanging Name Garden Sign
Choose the size of your garden sign first. We have 3 sizes include: 14", 18", 22". Then you can customize the text. Add your name, up to 8 characters! This garden sign can be customized like Mom's greenhouse, Dad's greenhouse, or Millie's greenhouse. Of course, the text can be any words you like. Whatever, I believe you will make a special garden sign for yourself. 
Delicate Design
This custom metalwork is a hit! It won't overshadow the focal point of your garden. The shape of this personalized greenhouse sign is a pentagon, which outlines the shape of a home. Give a very warm feeling who seen it.
The Perfect Gift
You can decorate your own garden. Suitable for gardens or greenhouse. This personalized greenhouse sign is the best gift we have prepared for you. If you have friends decorating the garden, you can also bring blessings and give this hanging name garden sign as a gift to friends or family. 
High-quality Material
This garden sign is made of high-quality metal, durable, waterproof and rustproof. It can withstand wind, rain and lightning, has a certain anti Strike ability, will not be easily damaged, has high strength metal protection, high safety factor index. So you can buy with confidence.
Discover Even More Styles to Decoration in Our Yard Art: https://www.koalaprint.com/collections/garden-metals/
Personalized Greenhouse Sign Hanging Name Garden Sign