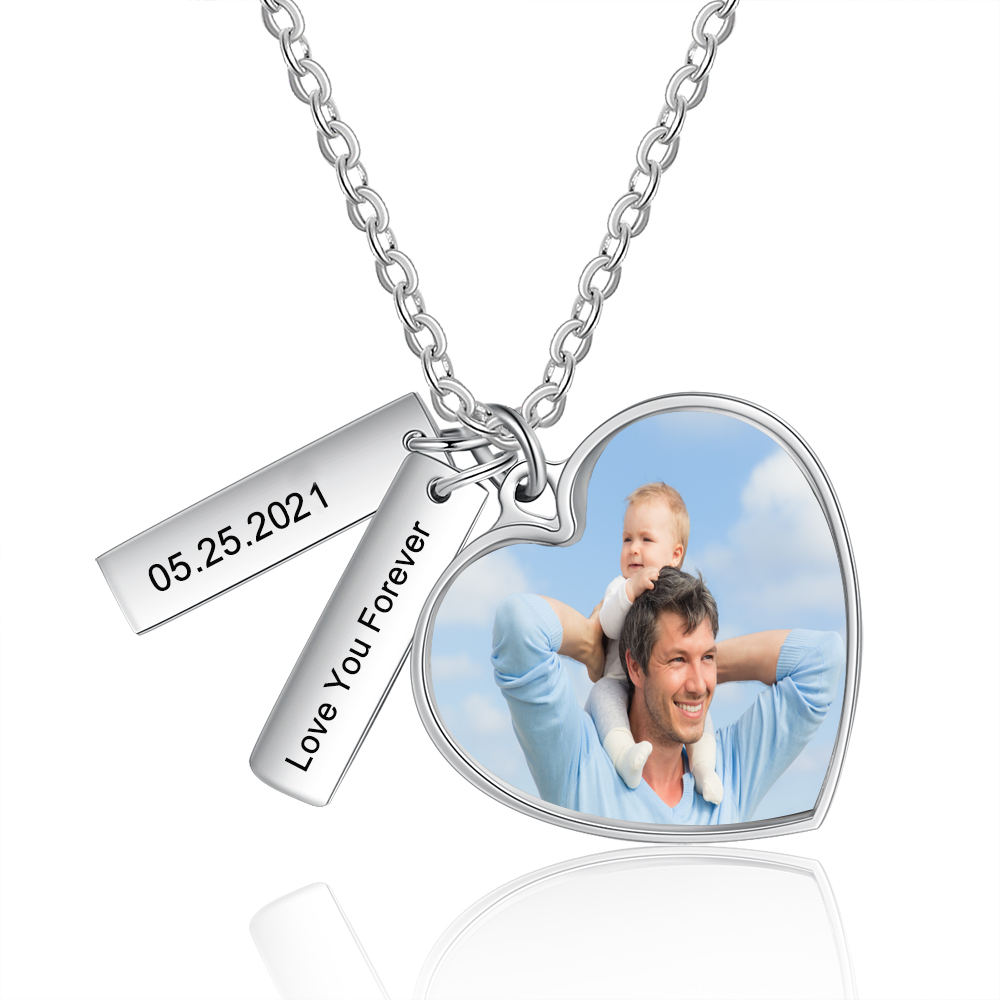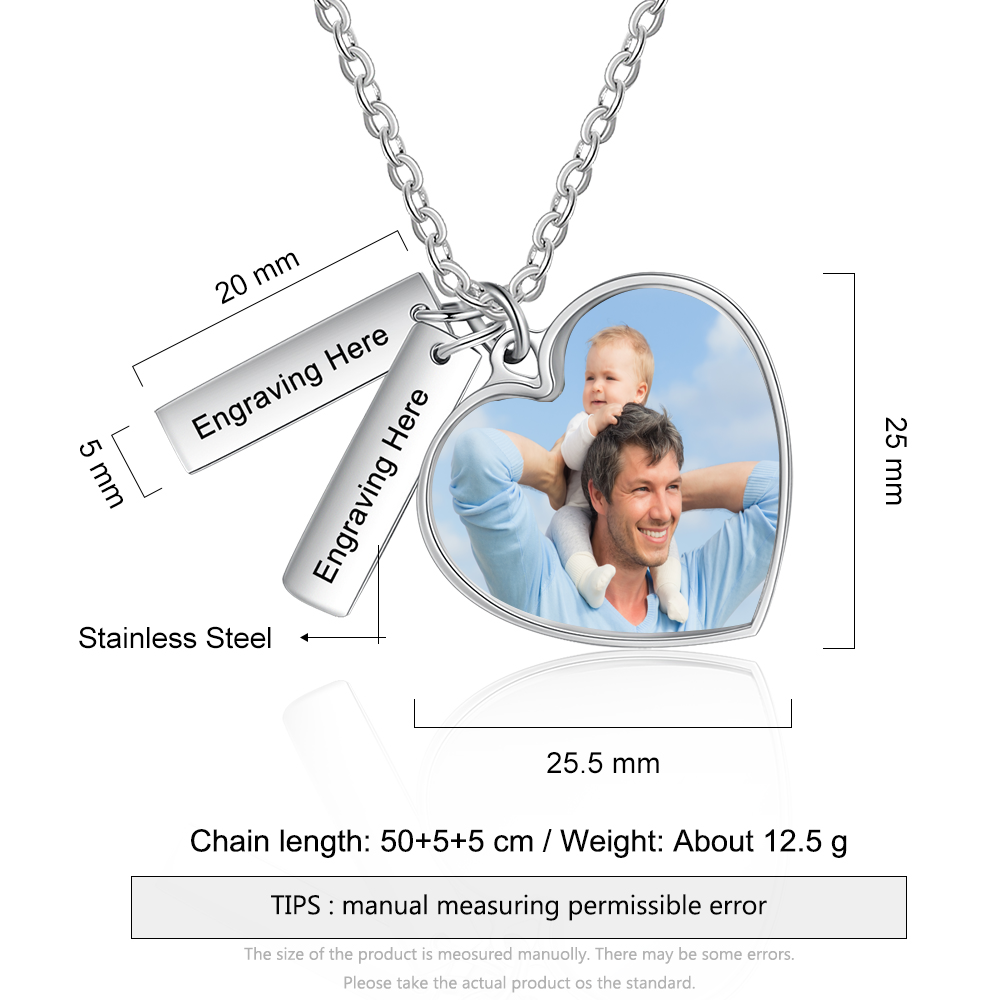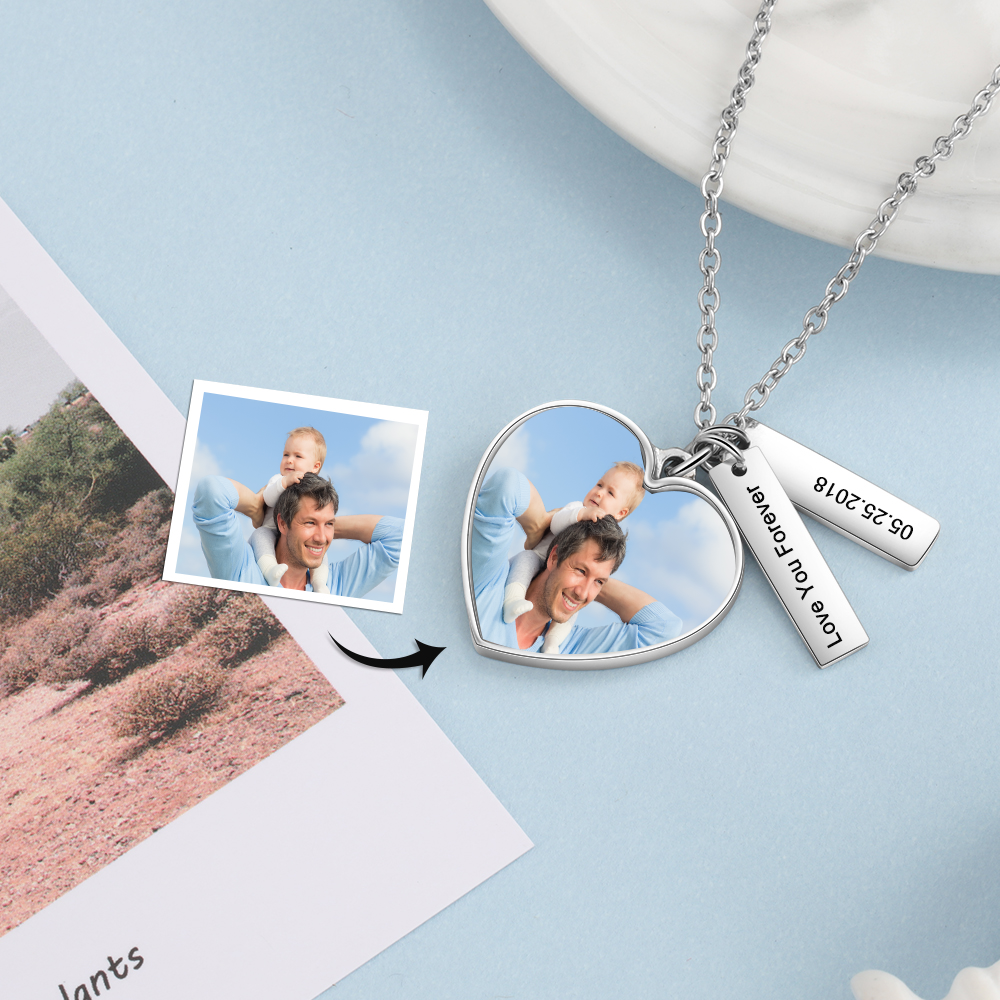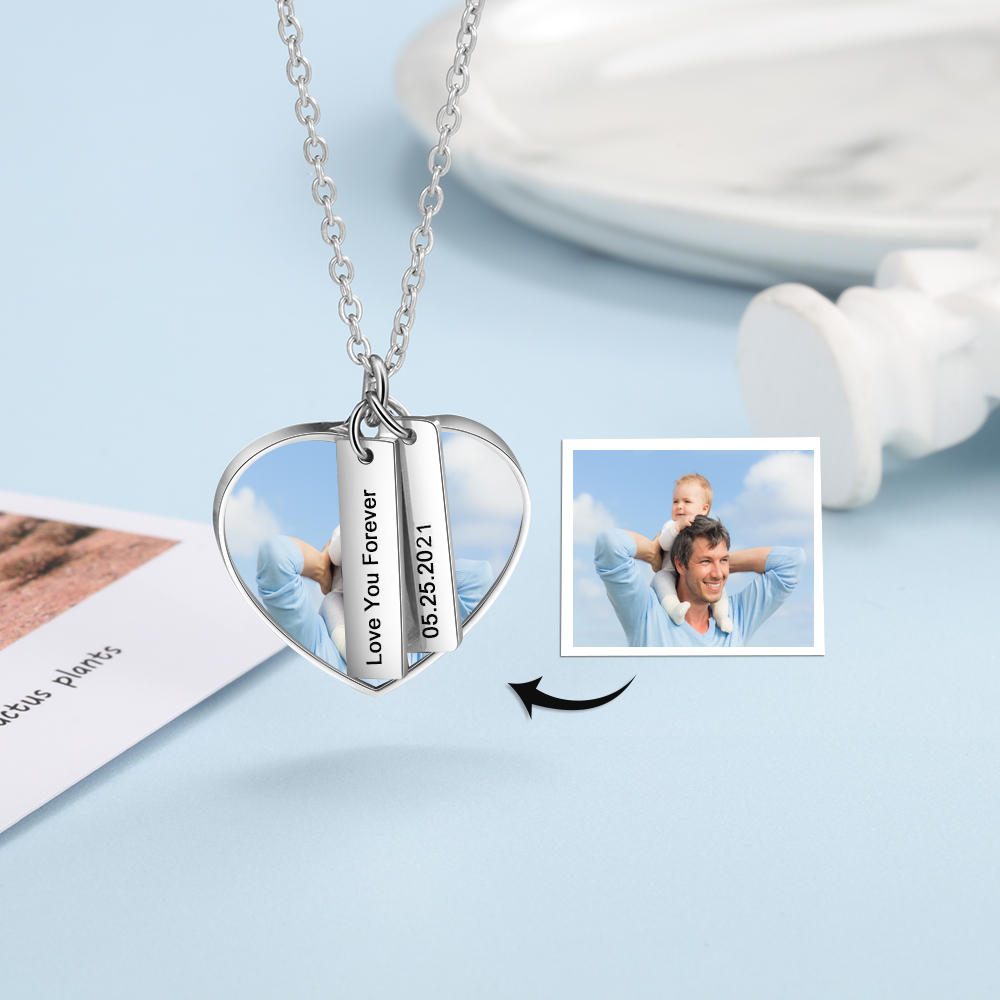 Personalized Heart Photo Necklace with Two Bars Custom Photo Necklace Anniversary Gift
We Keep This Love in A Photograph and Made These Memories for Ourselves
It's a personalized heart photo pendant necklace that displays your beloved photo in a sweet heart-shaped pendant, while the two bars are provided to engrave the dates and your love words.
Souvenir for Best Wishes
It's a specially designed heart photo pendant, a great gift for birthdays, anniversaries, graduation, or any special events.
For friends or family, this heart-shaped photo pendant necklace with two bars could be a unique charm.
Soothe Your Thoughts to Loved Ones
Through this clearly printed image, it can entrust your deep yearning for your beloved.
Safe for Sensitive Skin
This necklace is made of stainless steel that is nickel-free and lead-free, it is high-quality and durable. It's safe for people with sensitive skin or a nickel allergy.
Personalized Heart Photo Necklace with Two Bars Custom Photo Necklace Anniversary Gift