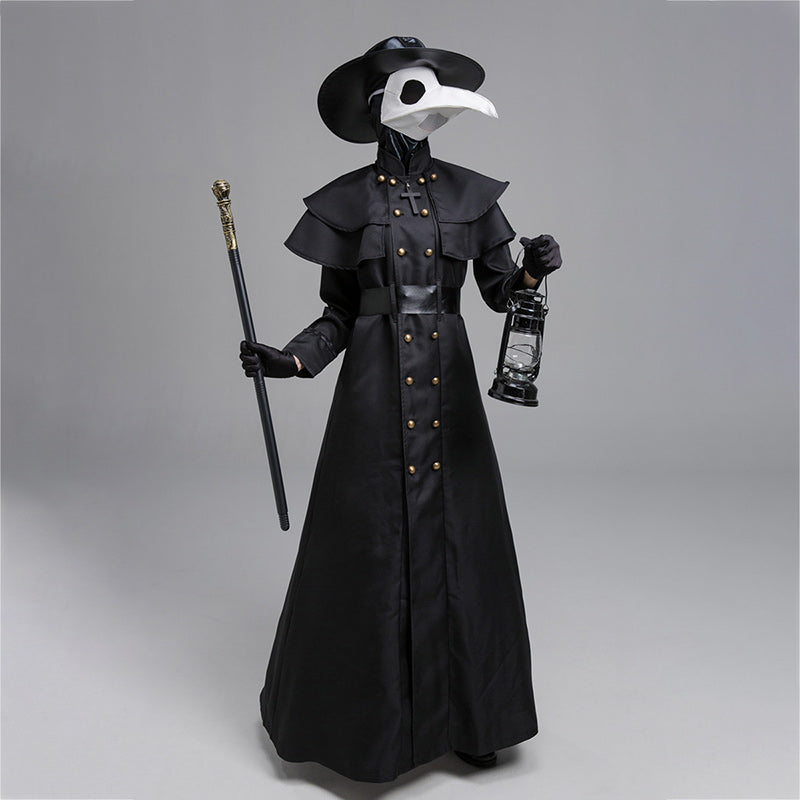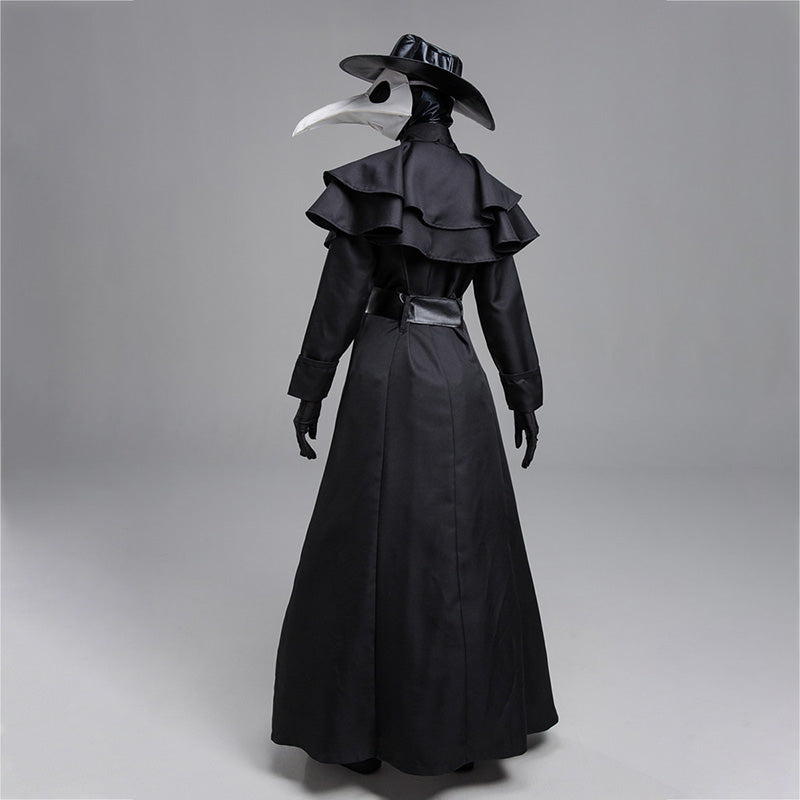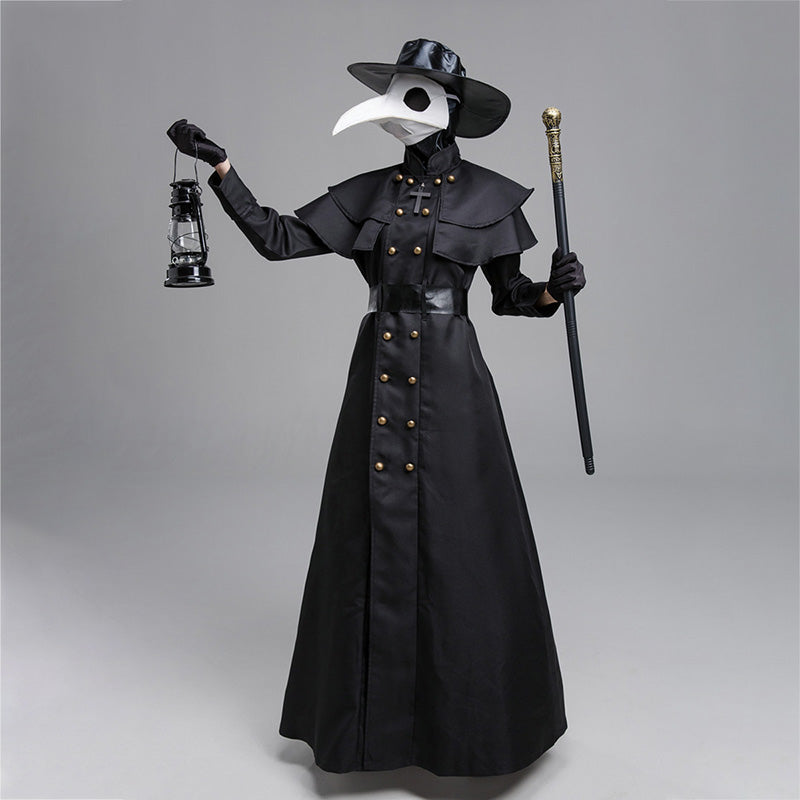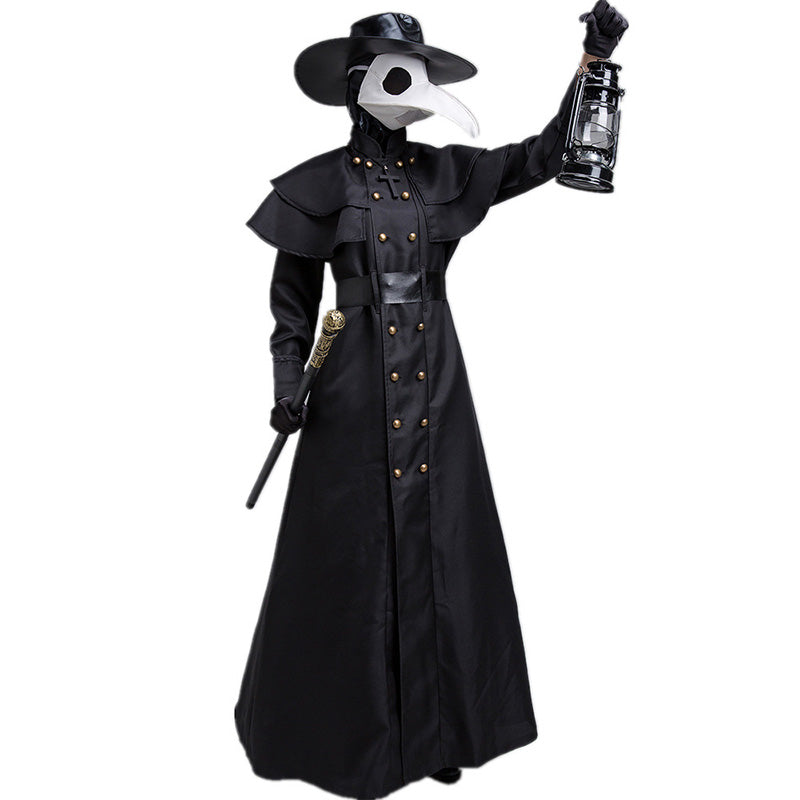 Plague Doctor Cosplay Classic Black Plague Outfit Costume
Plague Doctor Cosplay Classic Black Plague Outfit Costume
This is a plague doctor cosplay costume, use her to disguise your Halloween night.
Size: Dress Length: 57.1''
S: bust 37'', waist 33.1'' / M: bust 38.6'', waist 34.6'' / L: bust 40.2'', waist 36.2'' / XL: bust 41.7'', waist 37.8''
Unique design
This plague doctor costume features a jacket with 2 rows of vintage gold buttons down the center front for a double-breasted look. The shawl hangs from the shoulders and a black belt is worn through the belt loops. Catch everyone's attention with this embellishment.
The perfect decoration
Whether it's Halloween, a birthday party, or even a theme night, use this costume for extra inspiration!
Available sizes
We can choose from sizes S - XL to fit your figure. It's comfortable to wear and won't feel too tight or too loose.
High quality
Made of polyester, please take care of ventilation before use.
Products included
1 x gloves, 1 x mask, 1 x hat, 1 x dress, 1 x neck decoration, 1 x belt
Plague Doctor Cosplay Classic Black Plague Outfit Costume