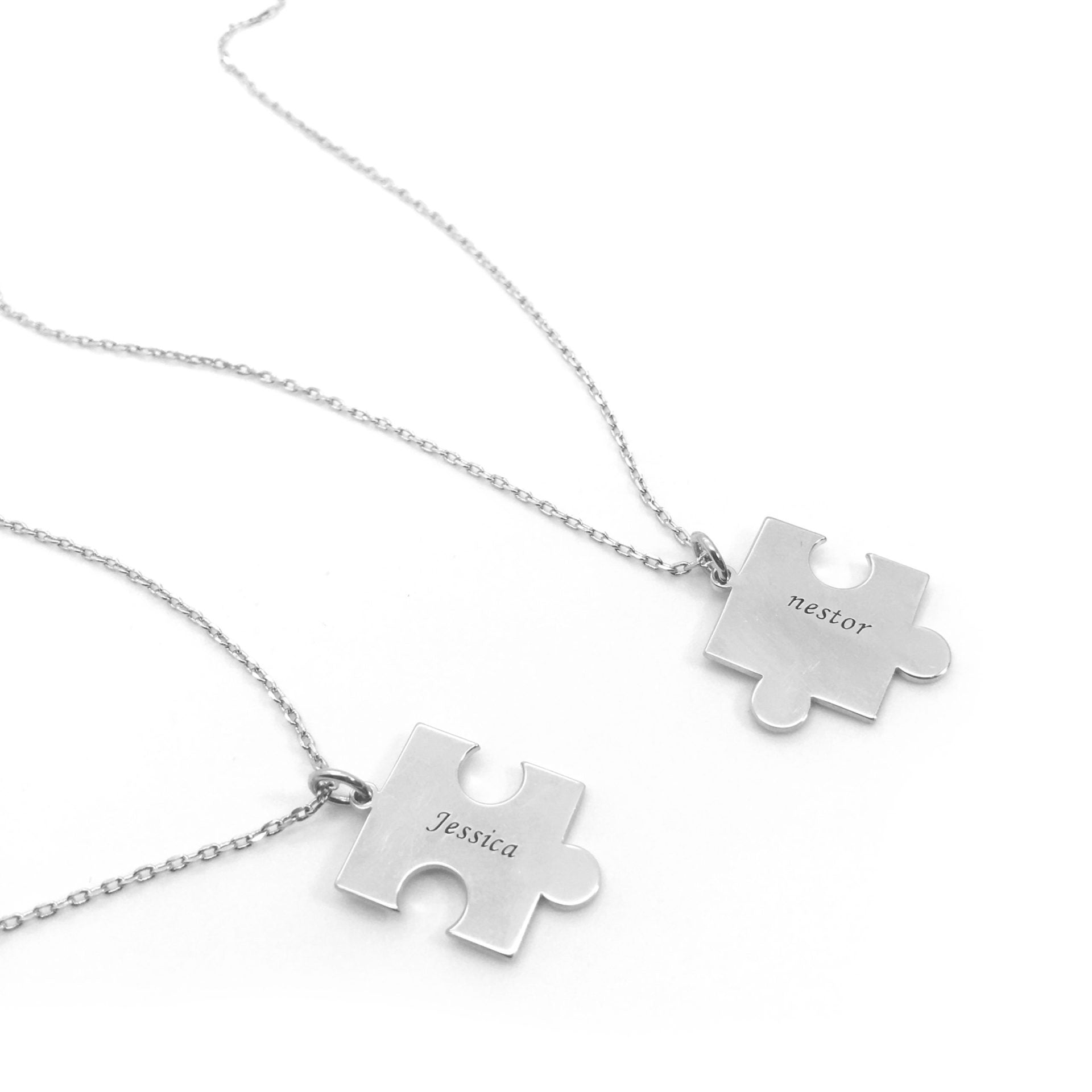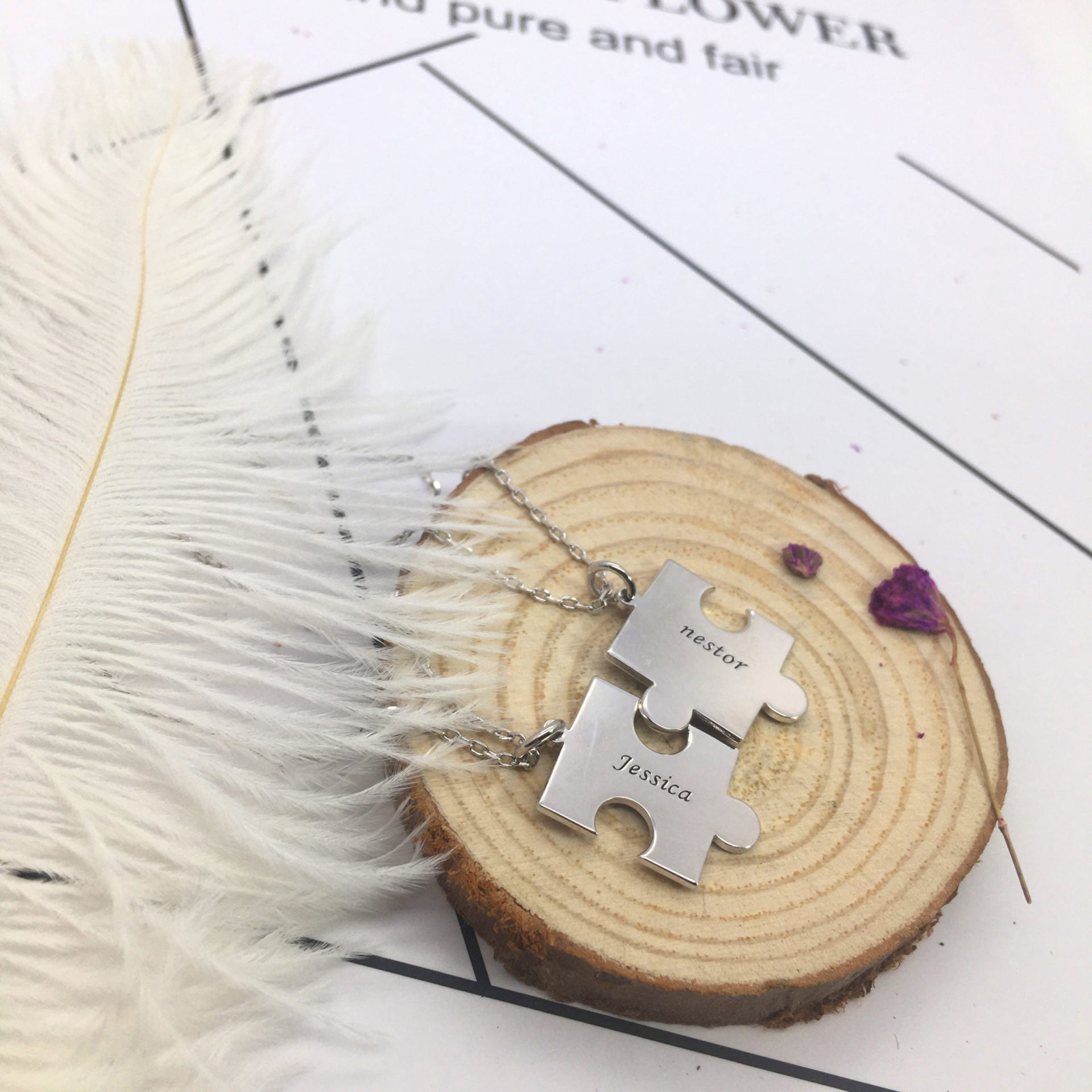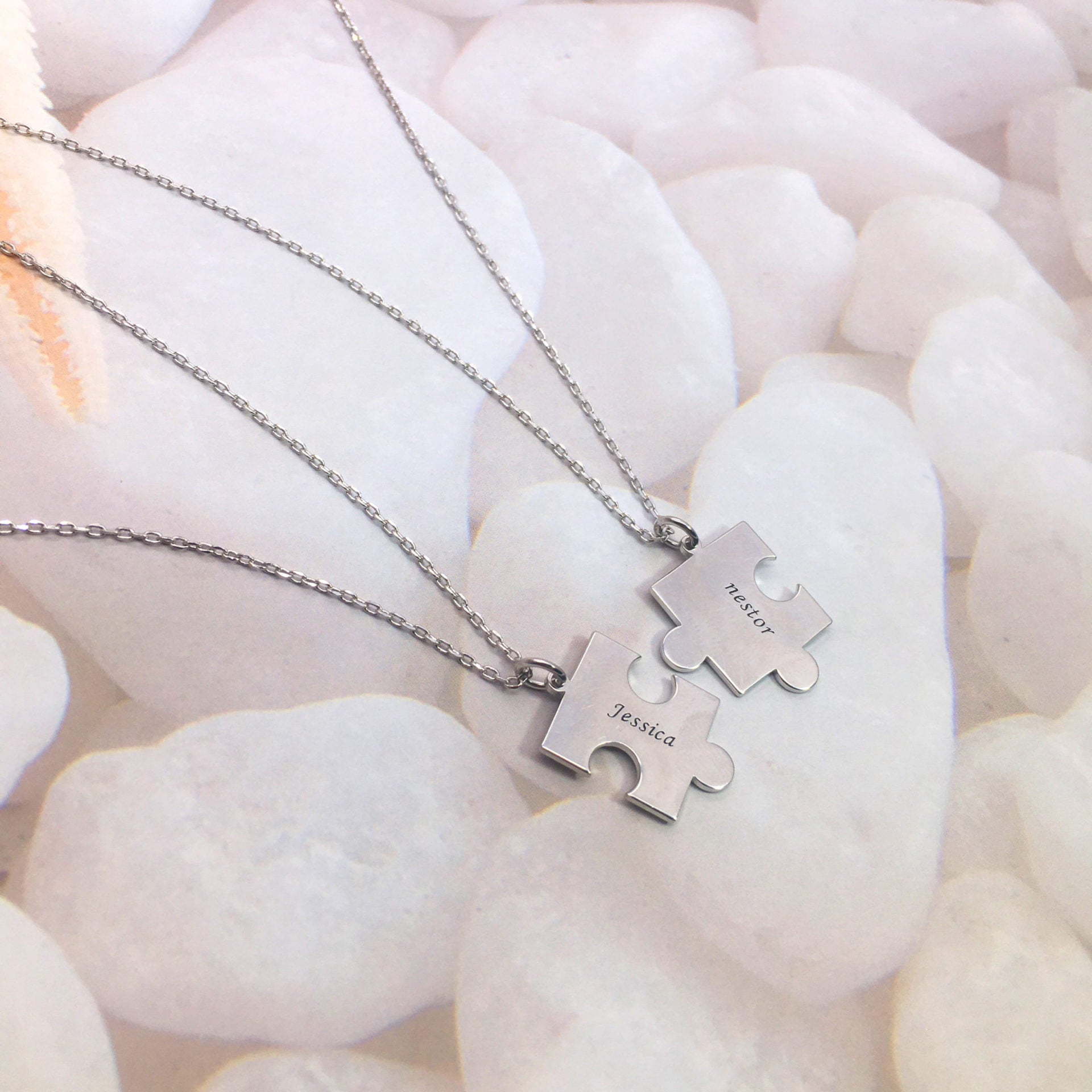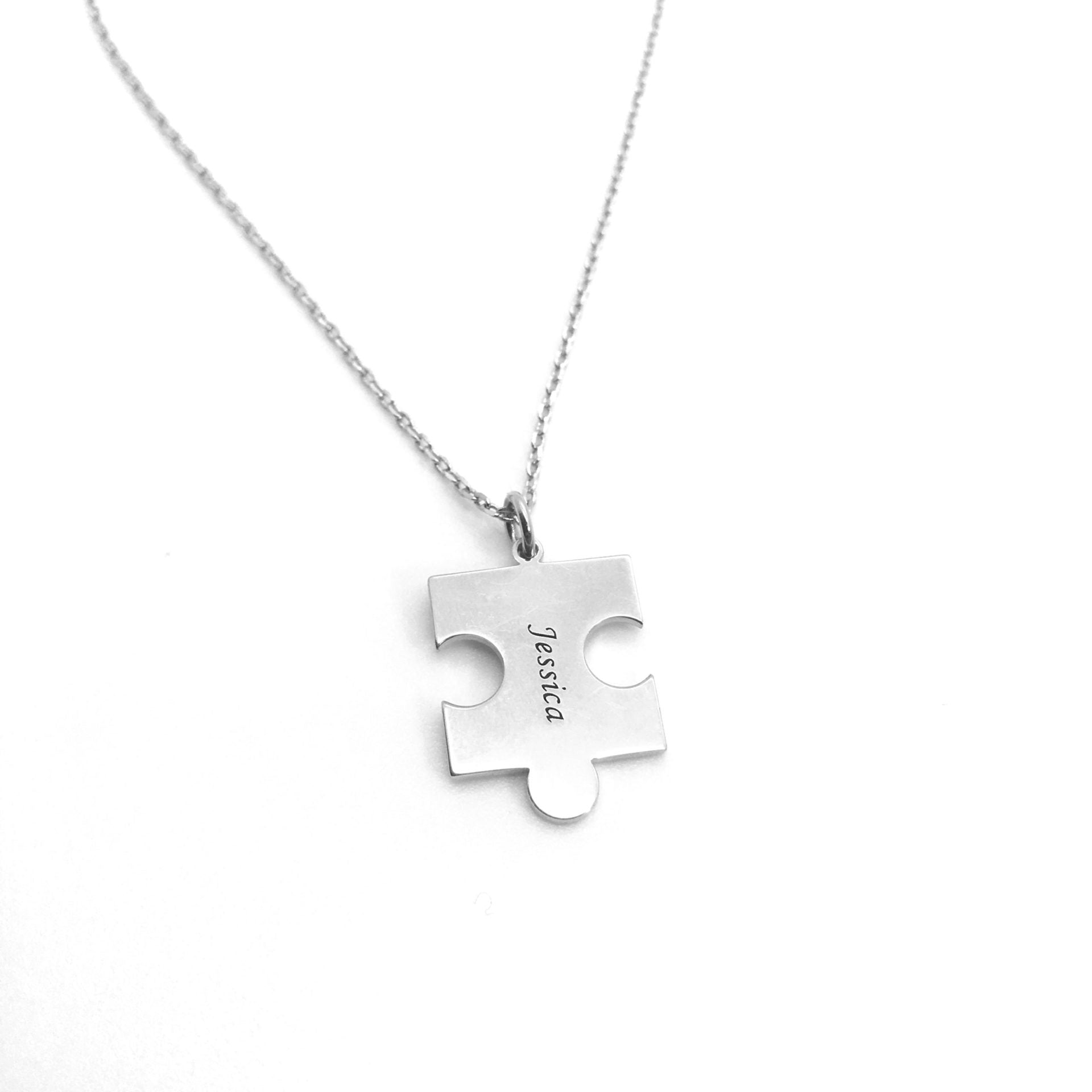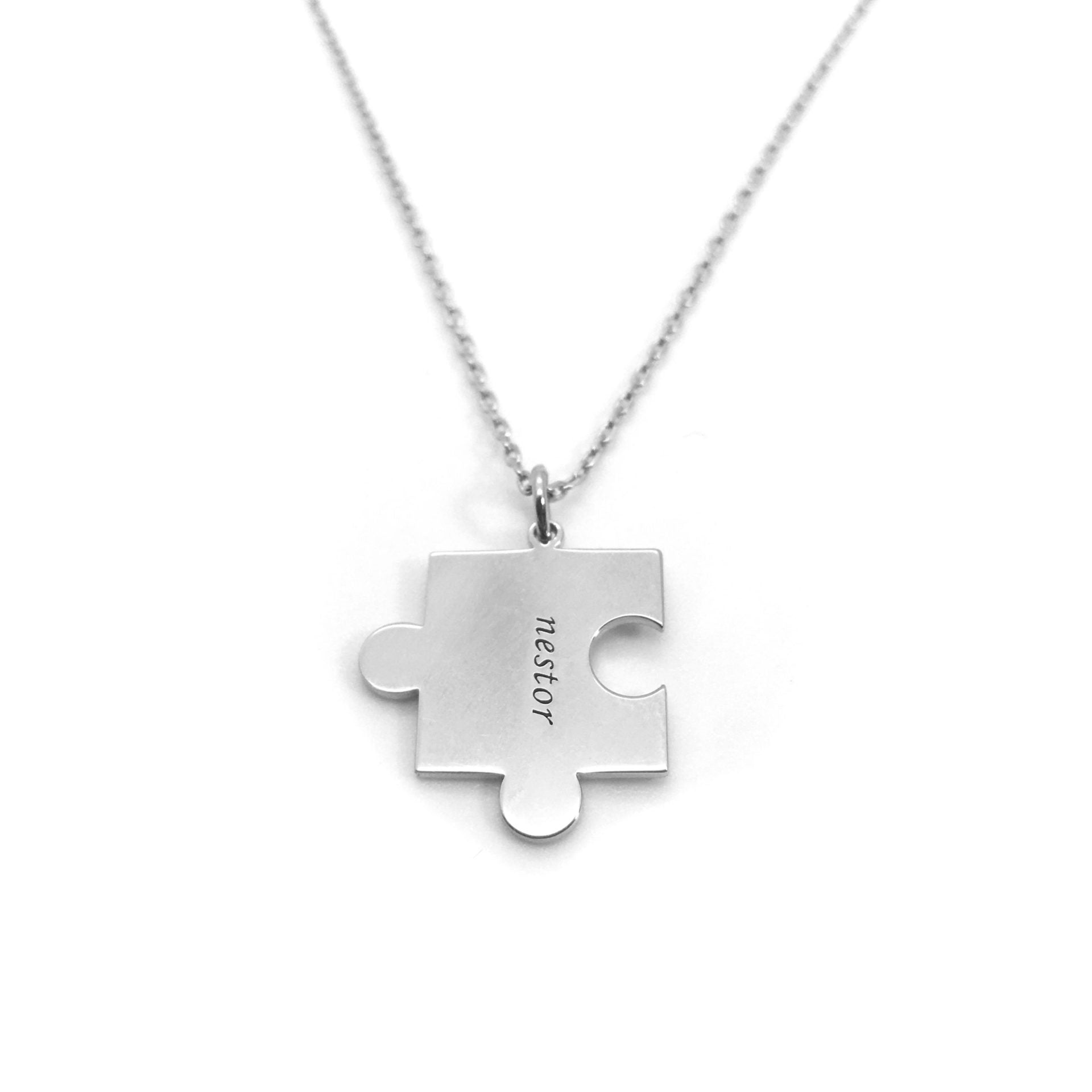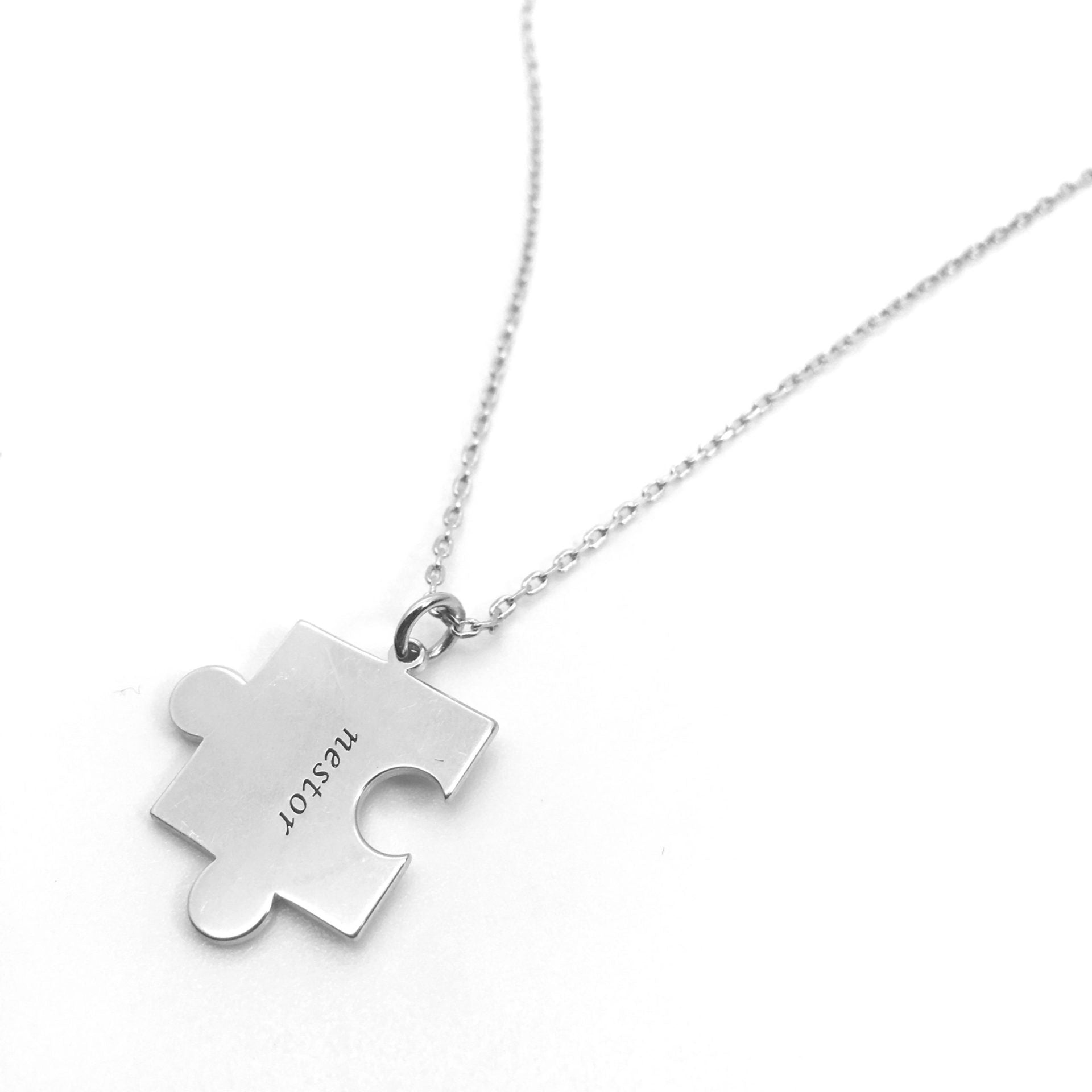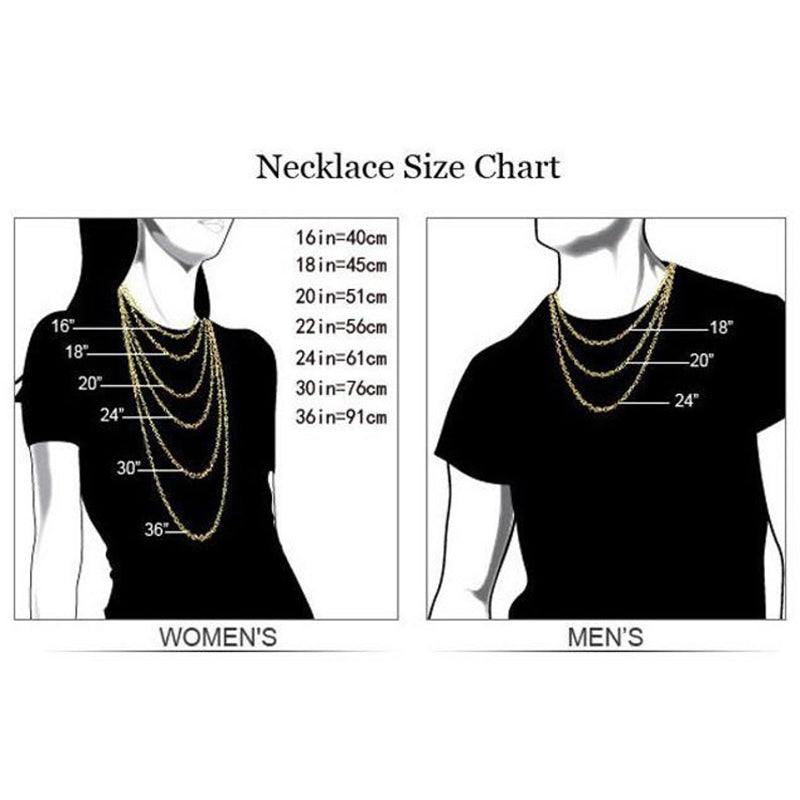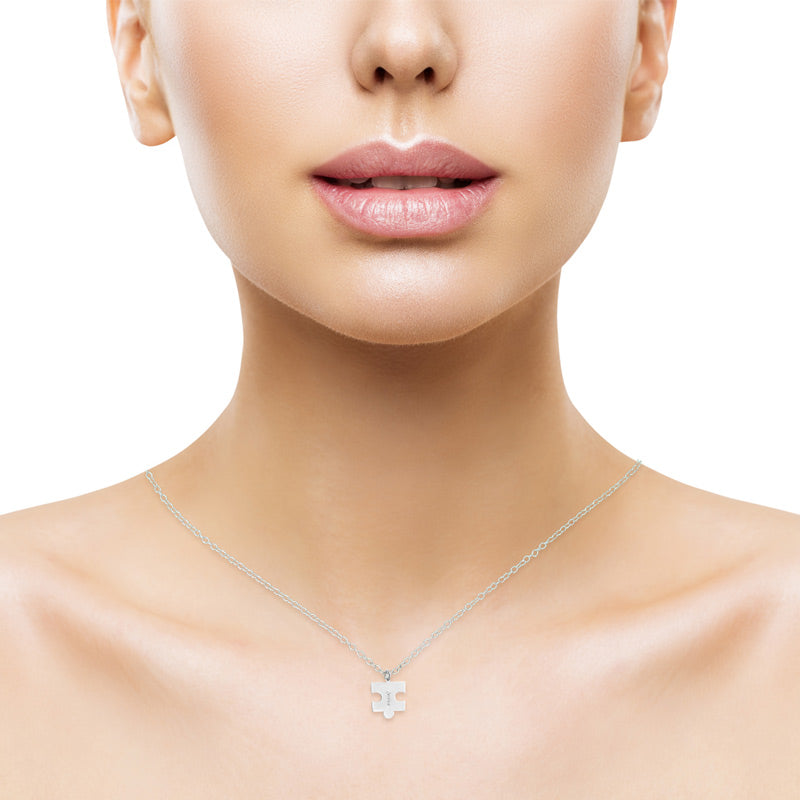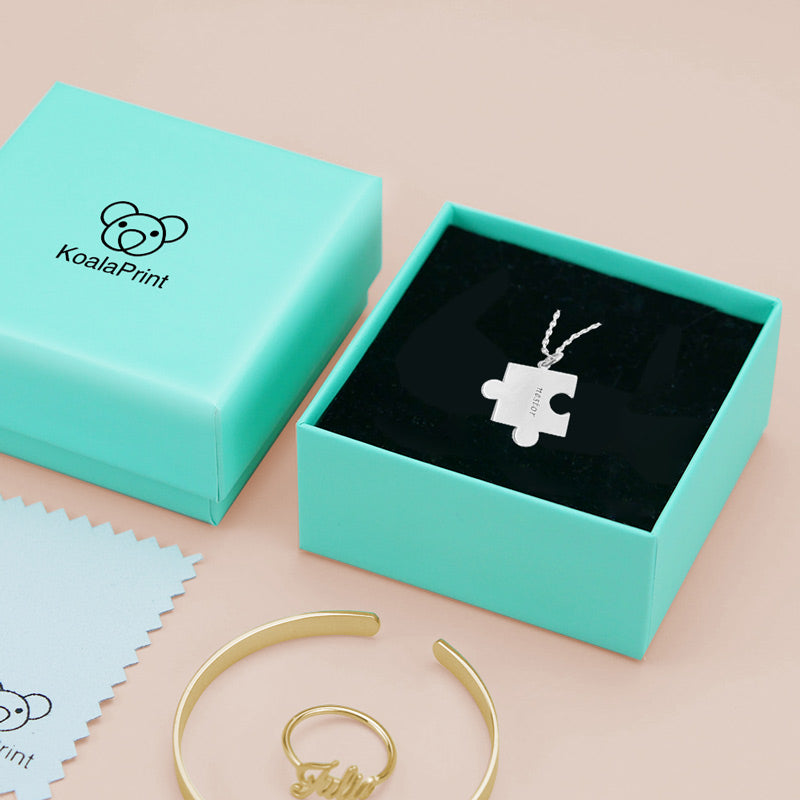 Puzzle Piece Necklace for Couples Custom Name Necklace
Puzzle Piece Necklace for Couples, Make a Connection of Love
This is a matching couple necklace with a puzzle shape to make you more compatible. A Jigsaw Puzzle Piece Necklace, made from 925 sterling silver, this polished silver jigsaw pendant has the option for our in-house engravers to add a personalized message onto one or both sides if required. This puzzle piece necklace is a simply beautiful way to raise awareness of autism, Aspergers or ASD.
Necklace for a Loved One
The pendant of the puzzle symbolizes your love, missing each other, which makes it meaningful jewelry.
Connecting Emotions between Loved Ones
The name-printed puzzle pendant expresses your feelings for him or her, connecting your hearts and souls. Nothing is as unique as the connection you have with that special person, but this personalized puzzle piece necklace set comes pretty close. Add your names to this custom gift & celebrate this one-of-a-kind relationship!
Safe for Sensitive Skin
This necklace is made of S925 silver that is nickel-free and lead-free, it is lightweight and durable. It's safe for people with sensitive skin or a nickel allergy.
Care Instructions
Avoid wearing the same item for a long time. Before going to bed, showering, swimming, and other high-impact activities that cause sweat, please take off your jewelry. Avoid exposure to acid and corrosive chemicals.
Discover Even More Styles to Love, Wear and Give Away in Our Collection: https://www.koalaprint.com/collections/name-necklace/
Puzzle Piece Necklace for Couples Custom Name Necklace