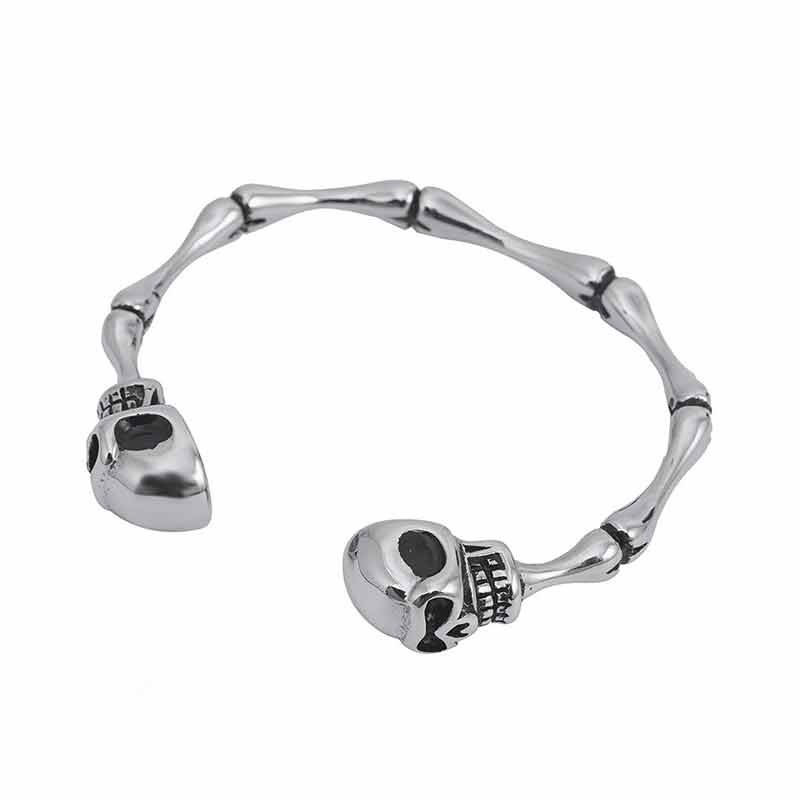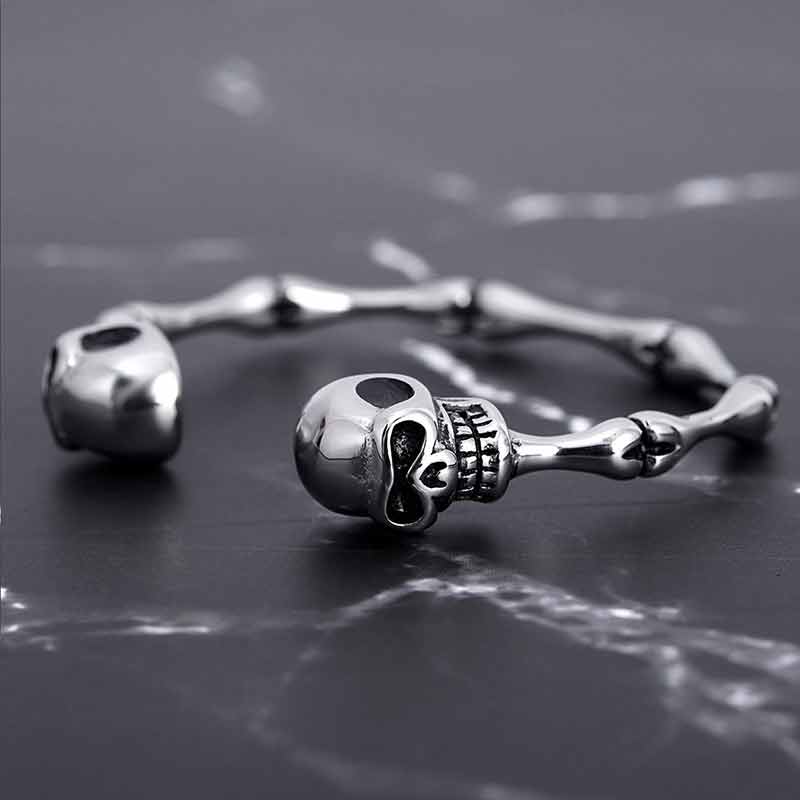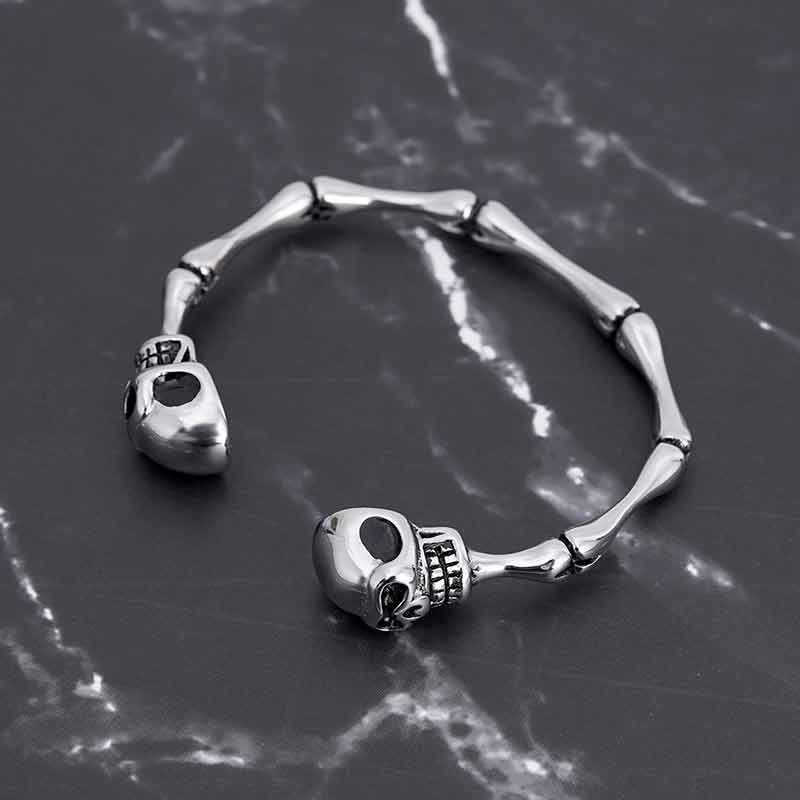 Skeleton Bracelet Geometric Adjustable Bones Cuff Bangles
Skeleton Bracelet Geometric Adjustable Bones Cuff Bangles
Chic design
This skull symbolizes the triumph over evil and death, it represents rock and roll. It is a typical punk accessory and it can definitely make you chic.
A novelty gift
A skeleton bracelet is a novelty gift for Halloween. You can wear it yourself or give it to someone you like. It can be used in various occasions.
Safe for sensitive skin
Made of titanium, a hypoallergenic material that is safe for people with sensitive skin or allergies to nickel.
Care instructions
Avoid wearing the same item for long periods of time or contact with acidic, aggressive chemicals.
Remove jewelry before sleeping, bathing, swimming, and other high-impact activities that cause sweating.
Skeleton Bracelet Geometric Adjustable Bones Cuff Bangles