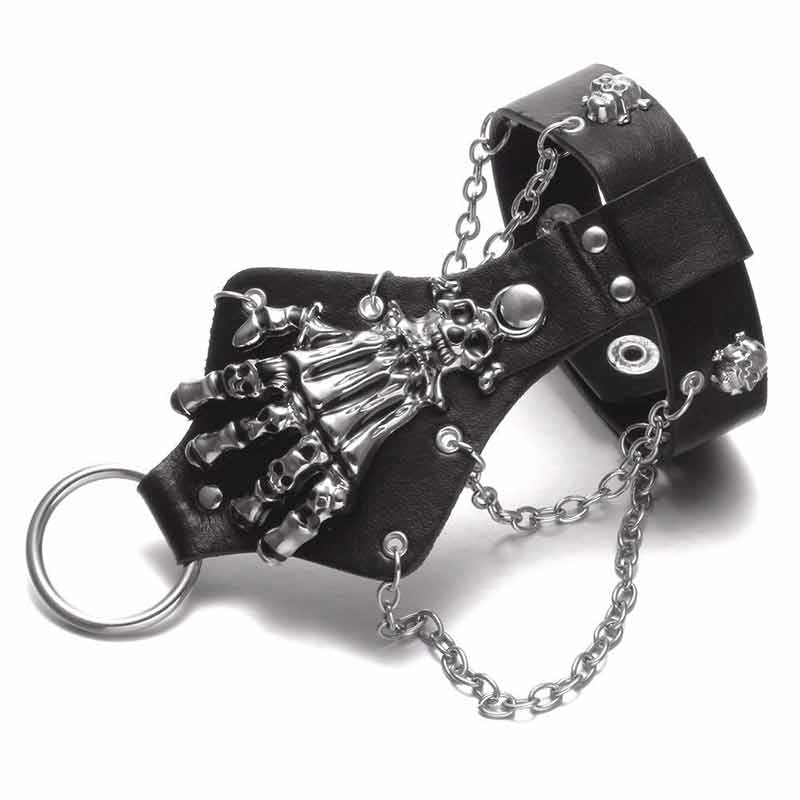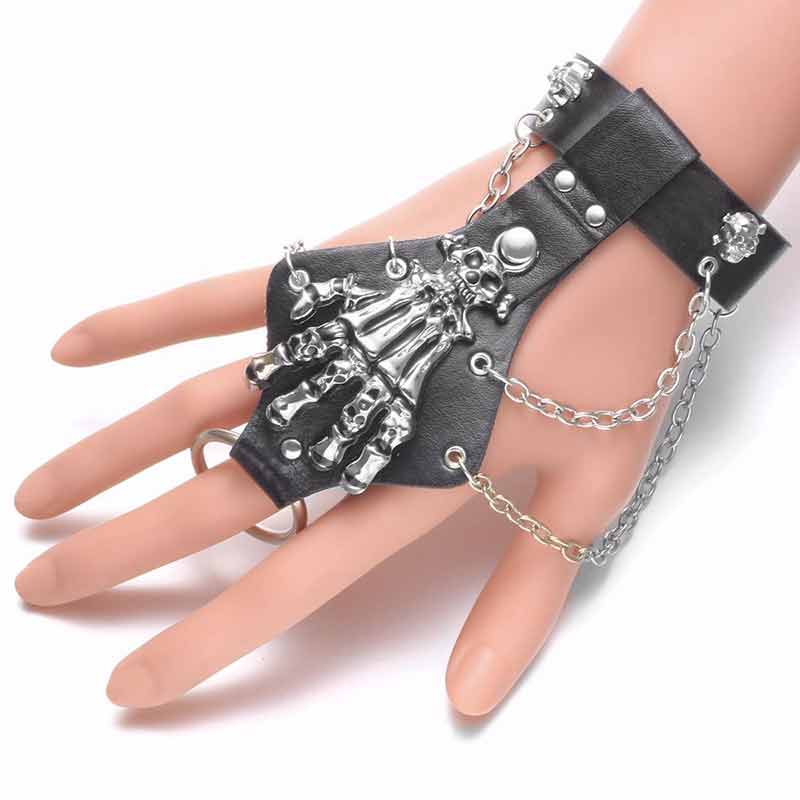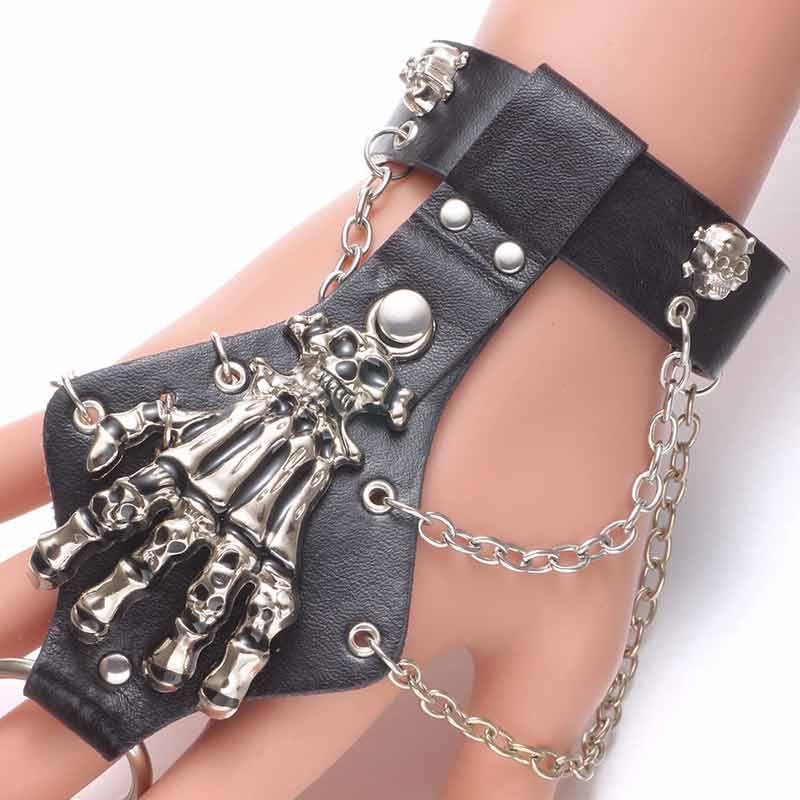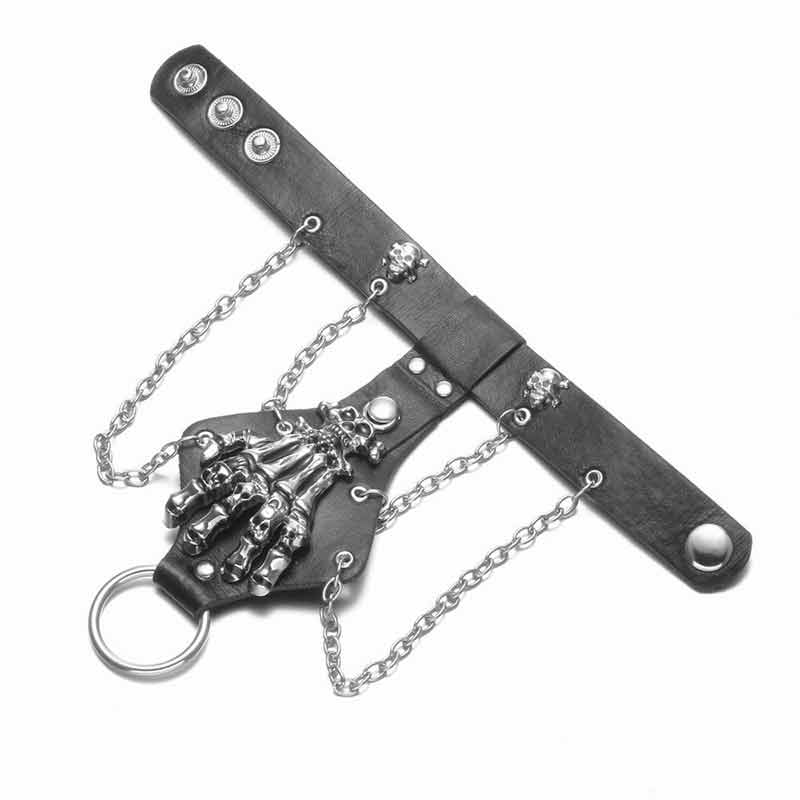 Skeleton Hand Bangle Hand Claw Bones Leather Bracelet
Skeleton Hand Bangle Hand Claw Bones Leather Bracelet
Chic design
This skull symbolizes the triumph over evil and death, it represents rock and roll. It is a typical punk accessory that can definitely make you special and it is a beautiful accessory to complete any outfit.
A beautiful accessory
The design is lifelike and great for decoration and show wear, the skull bracelet is great for Halloween.
Novelty gift
The skull bracelet is a novelty gift for Halloween. You can wear it yourself or give it to someone you like. It can be used on various occasions.
Skeleton Hand Bangle Hand Claw Bones Leather Bracelet