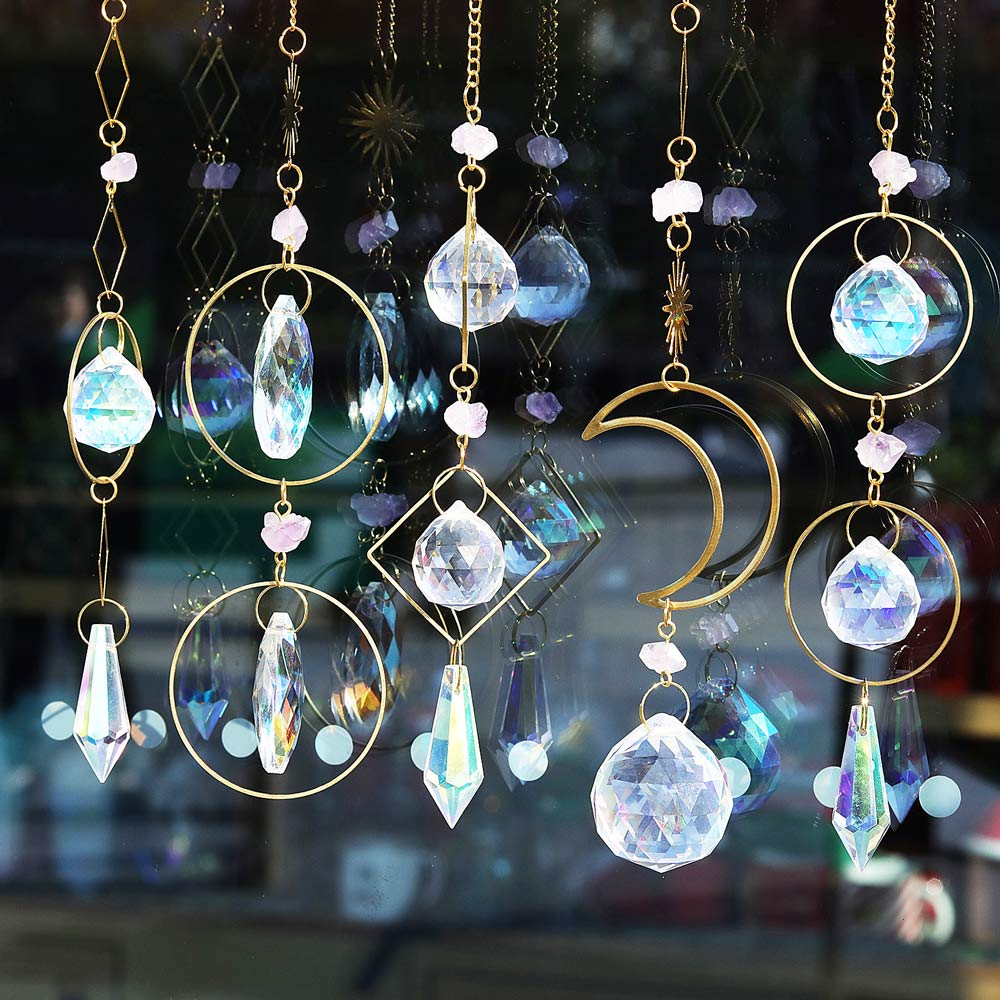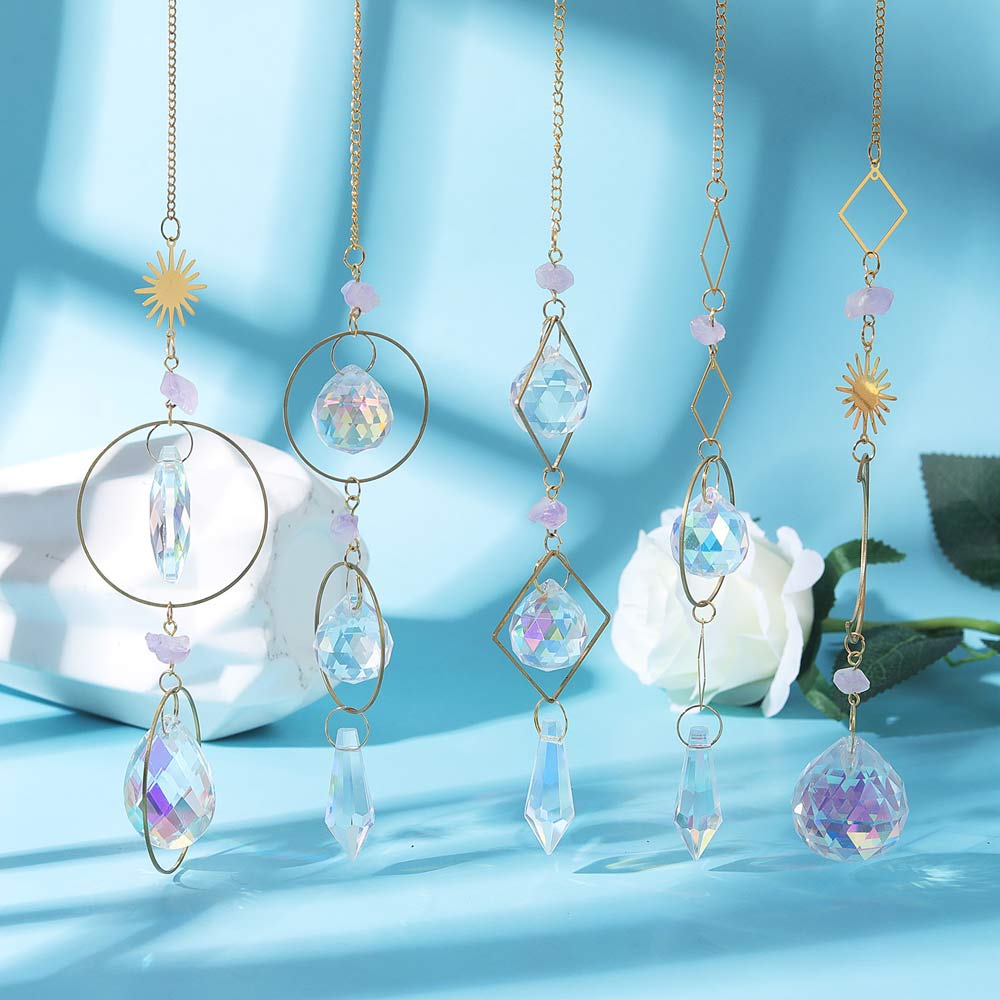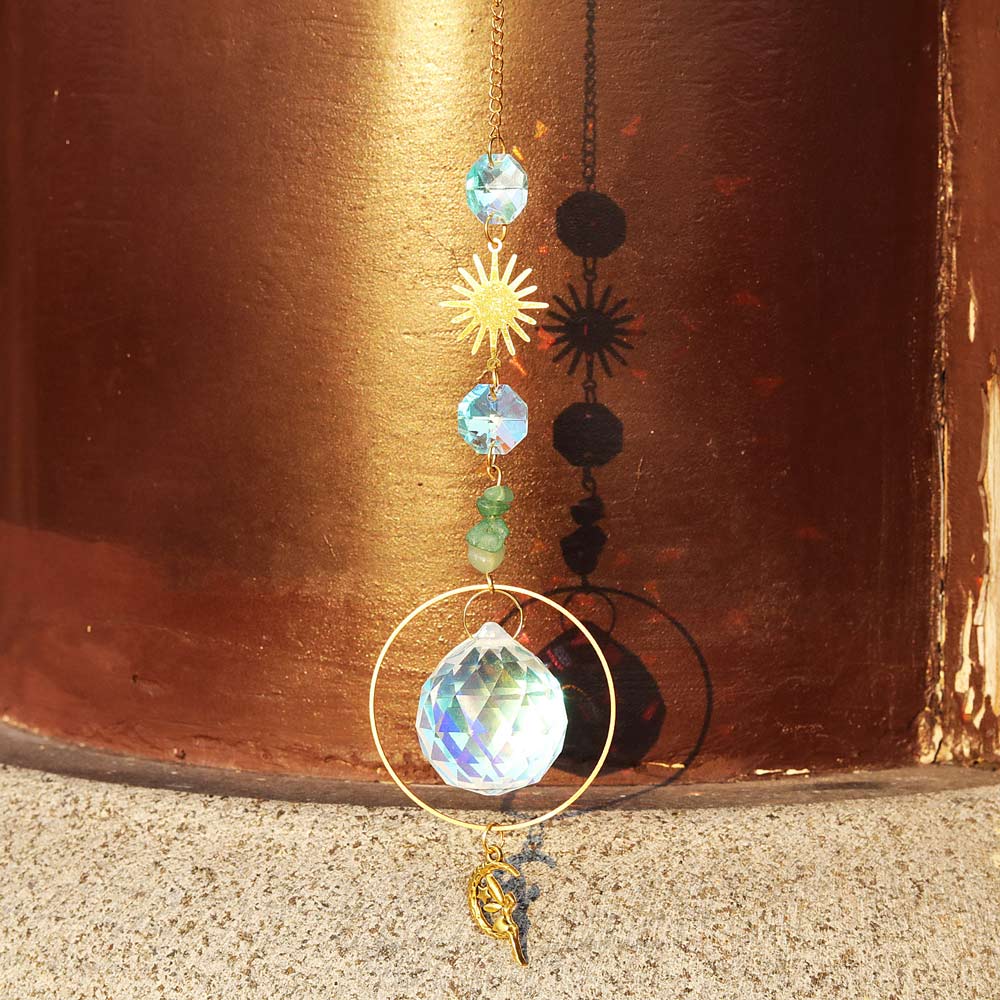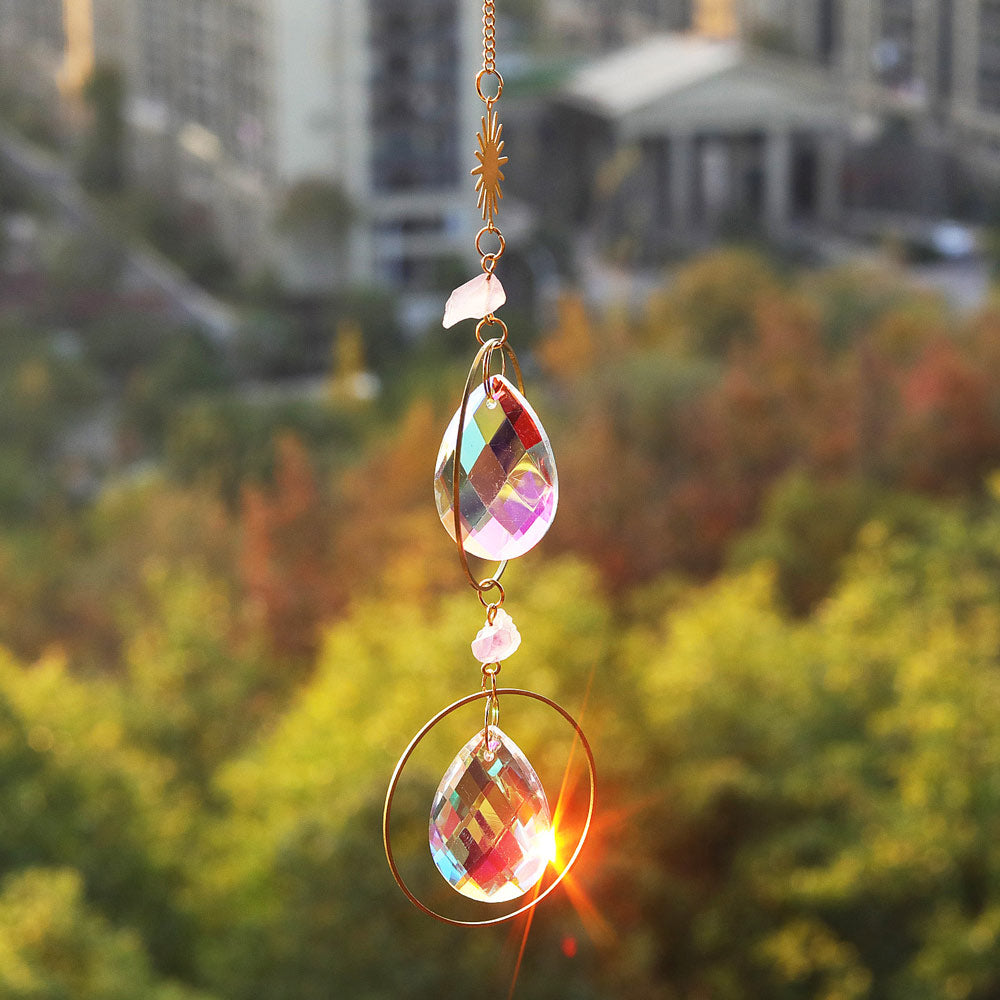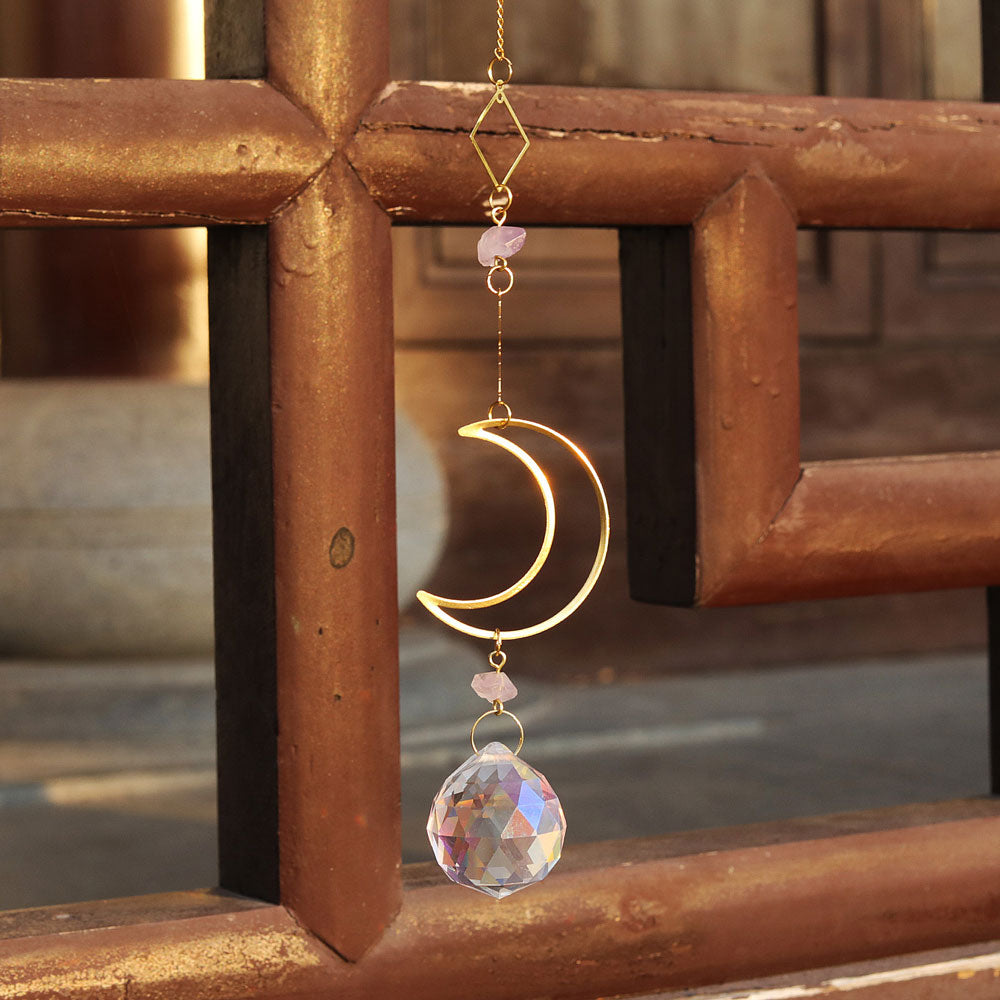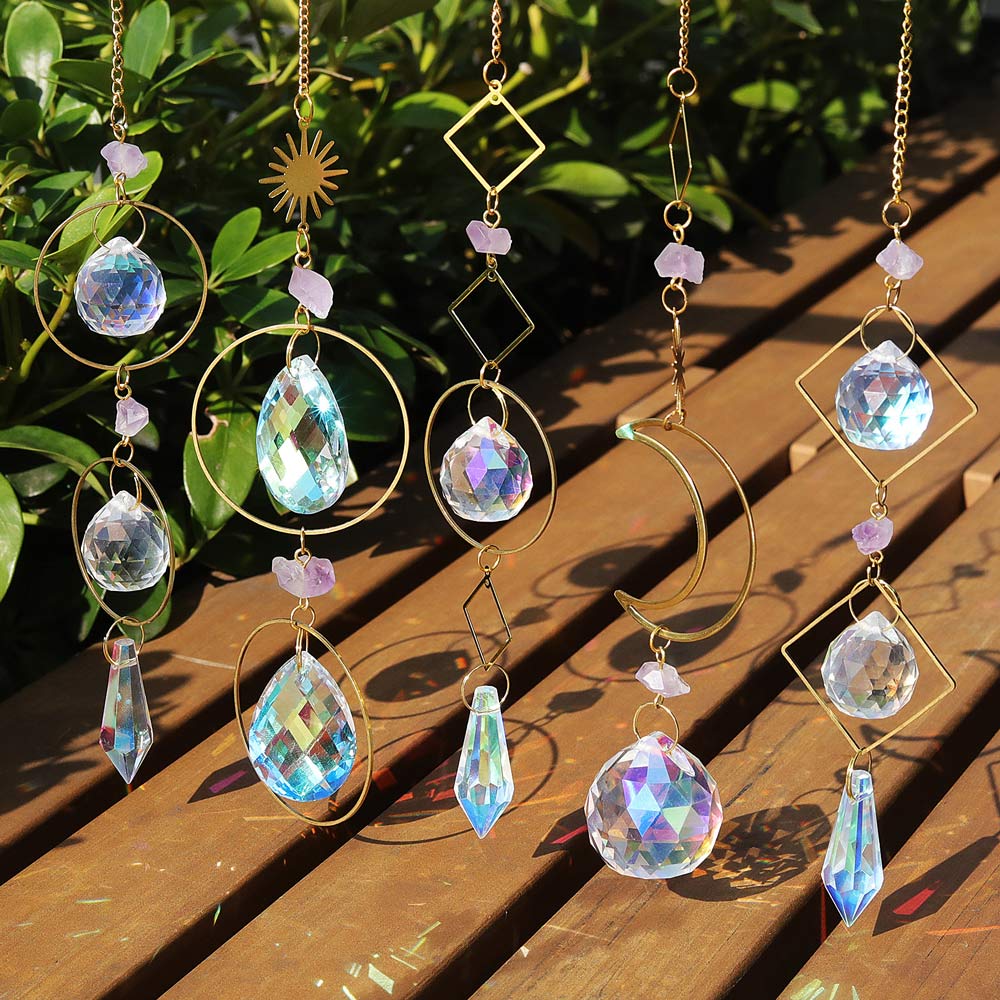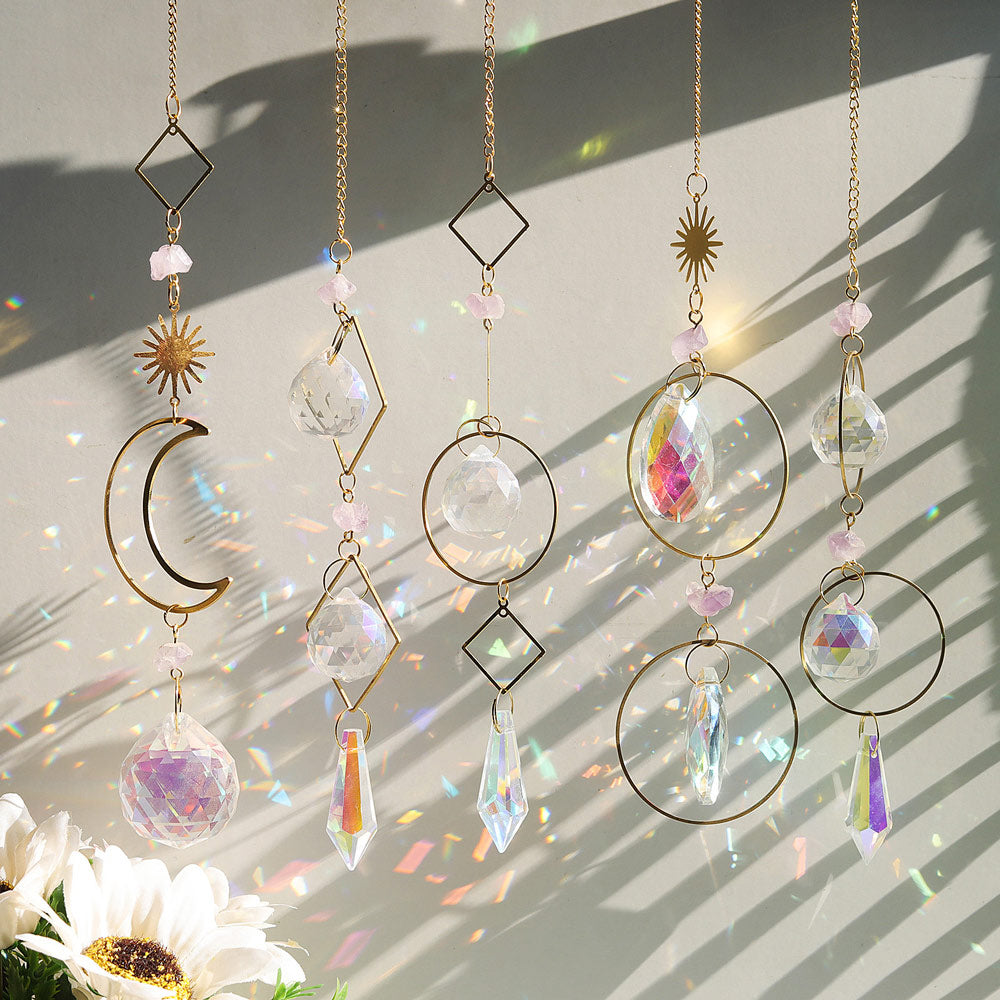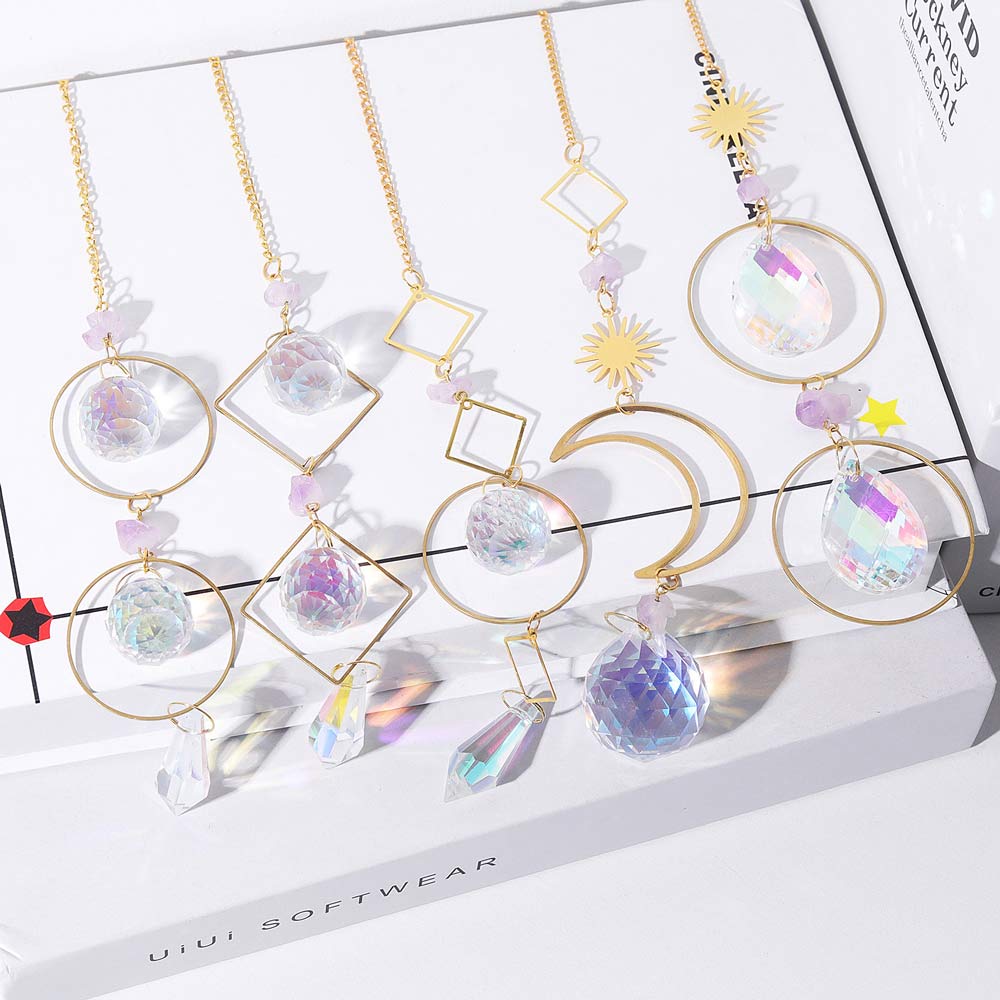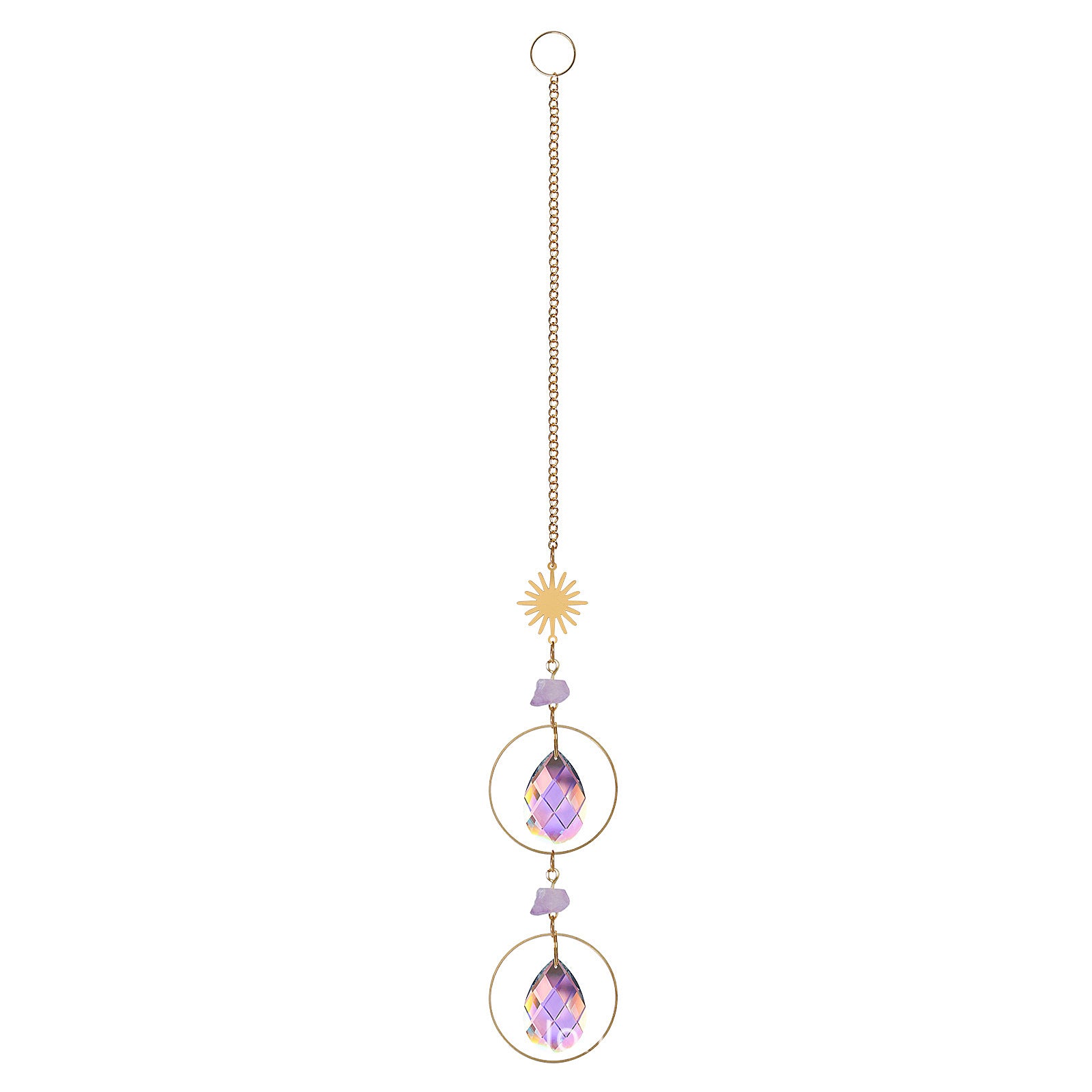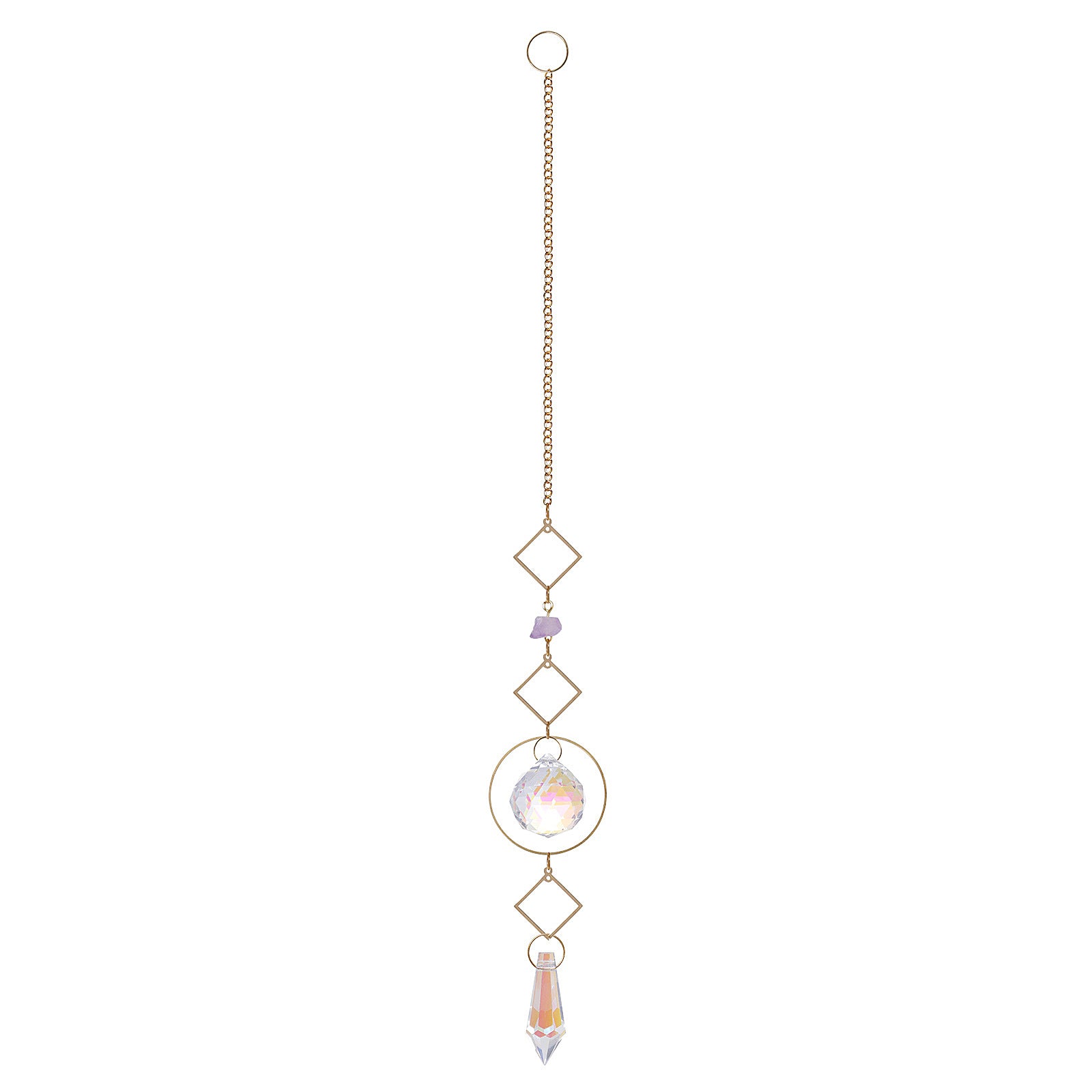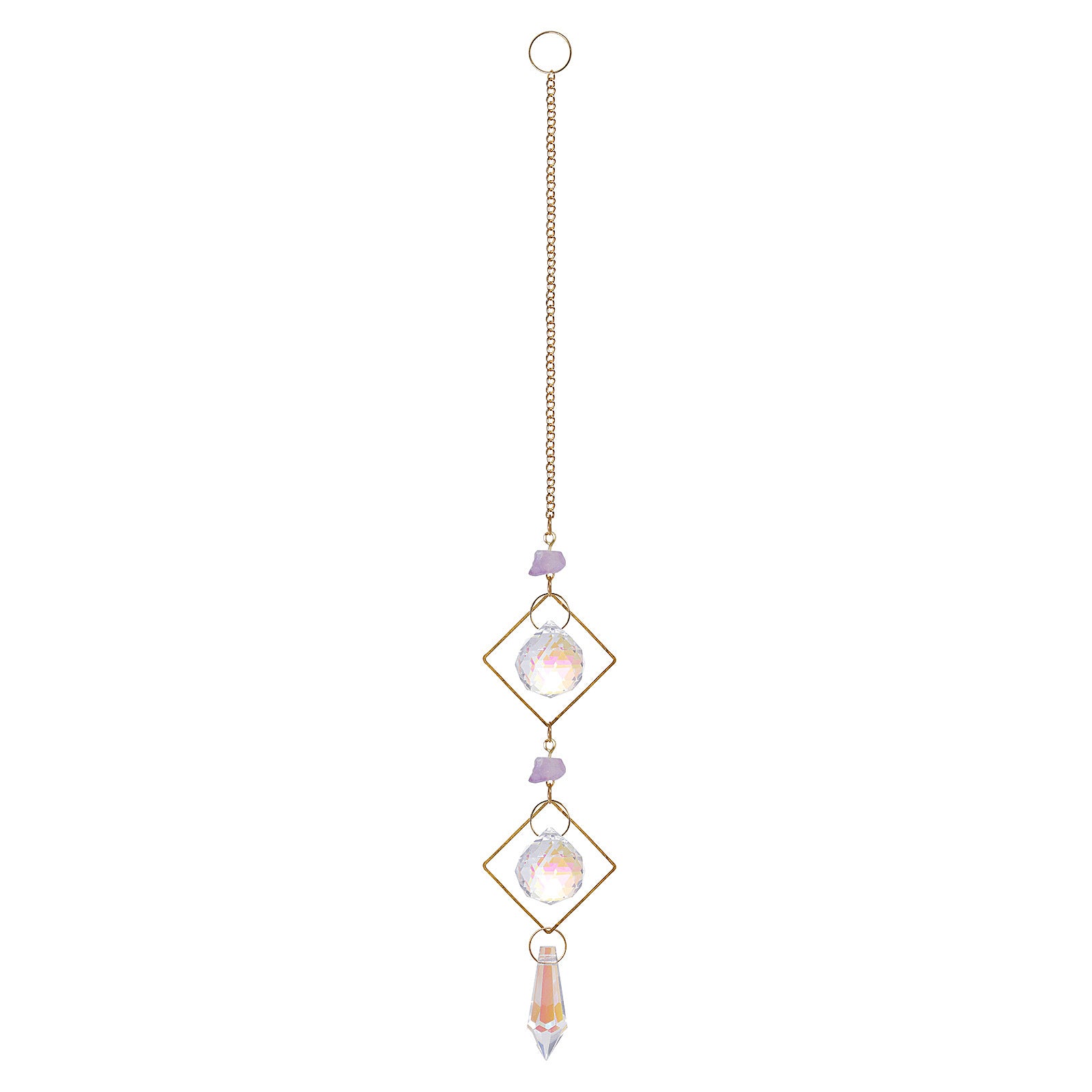 Sparkling Glass Charm AB Coating Suncatchers Lunar Hanging Ornament
The sparkling ornaments that can create a rainbow in your house.
Quantity options mean the number of suncatcher strings, the pictures are for reference.
Gorgeous suncatcher
This ornament comes with reflective and clarity charms. Every fine-cut piece of glass charm would catch and refract the sun rays, creating a rainbow in your house.

Tree jewelry
Made with different dazzle colors, this suncatcher would be a gorgeous decoration by your window, on your patio, or under the trees.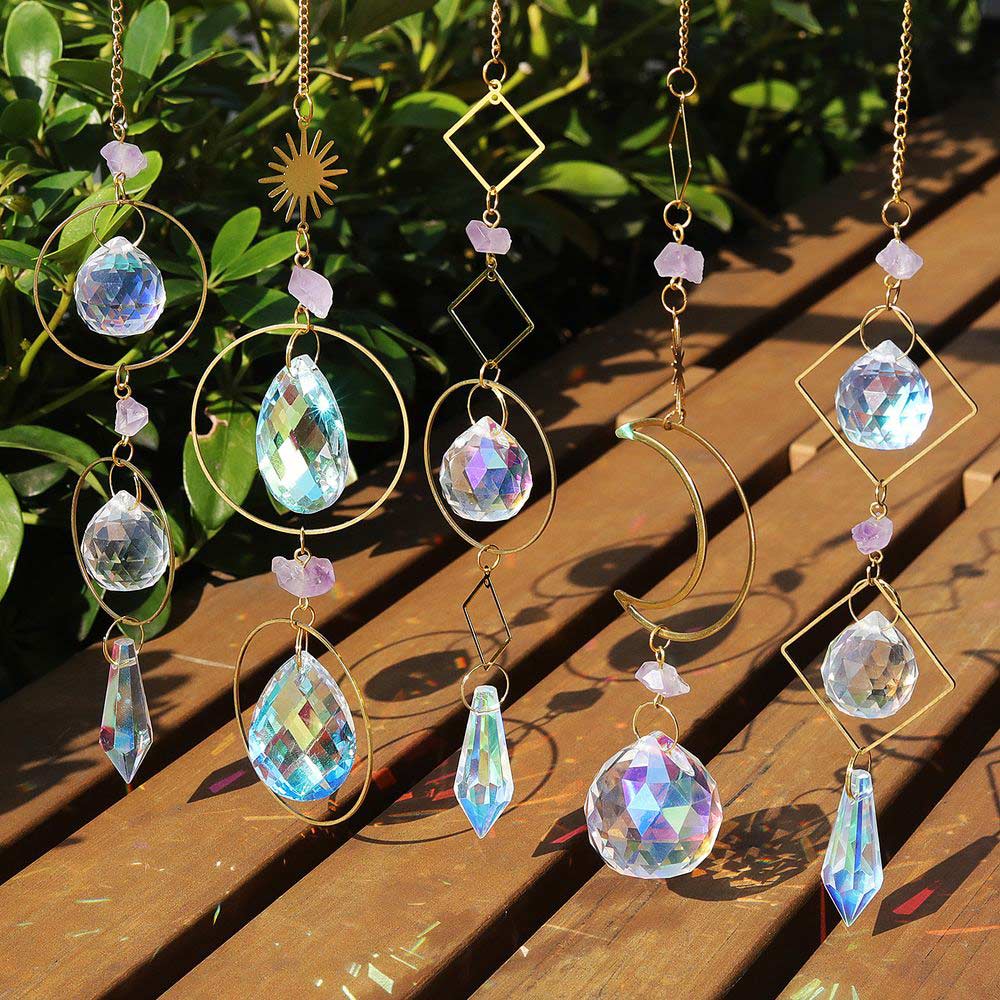 Embellish your garden
It's a beautiful gift for friends or family. Hang a string under your tree, and you can enjoy the scene of sunlight shining through the bead creating a colorful dazzle on your bushes.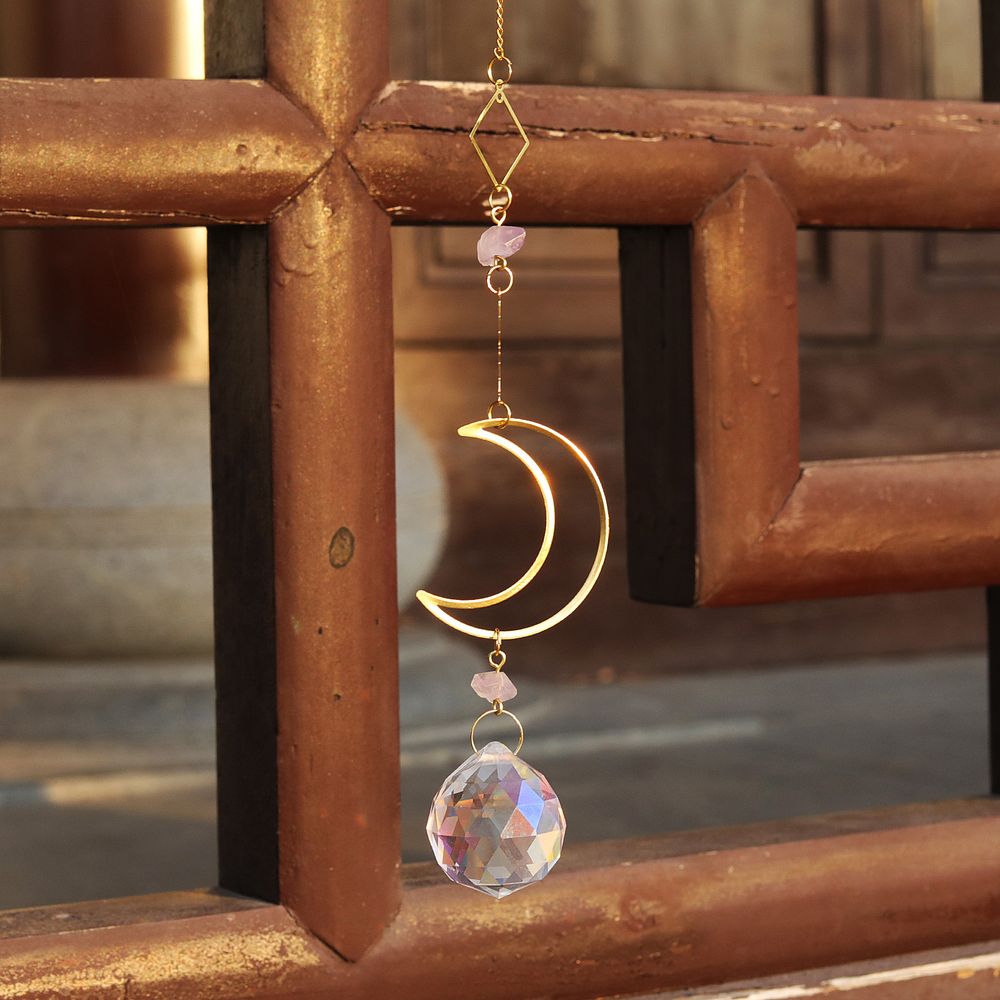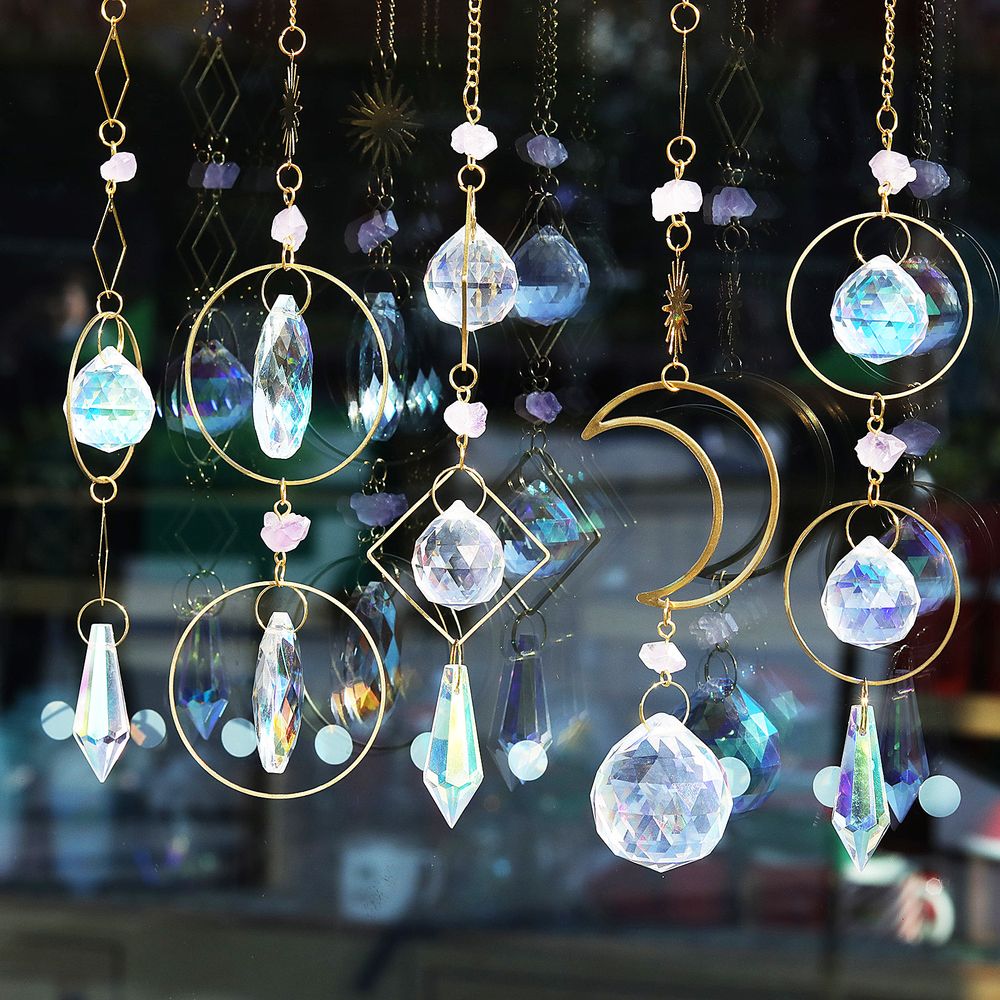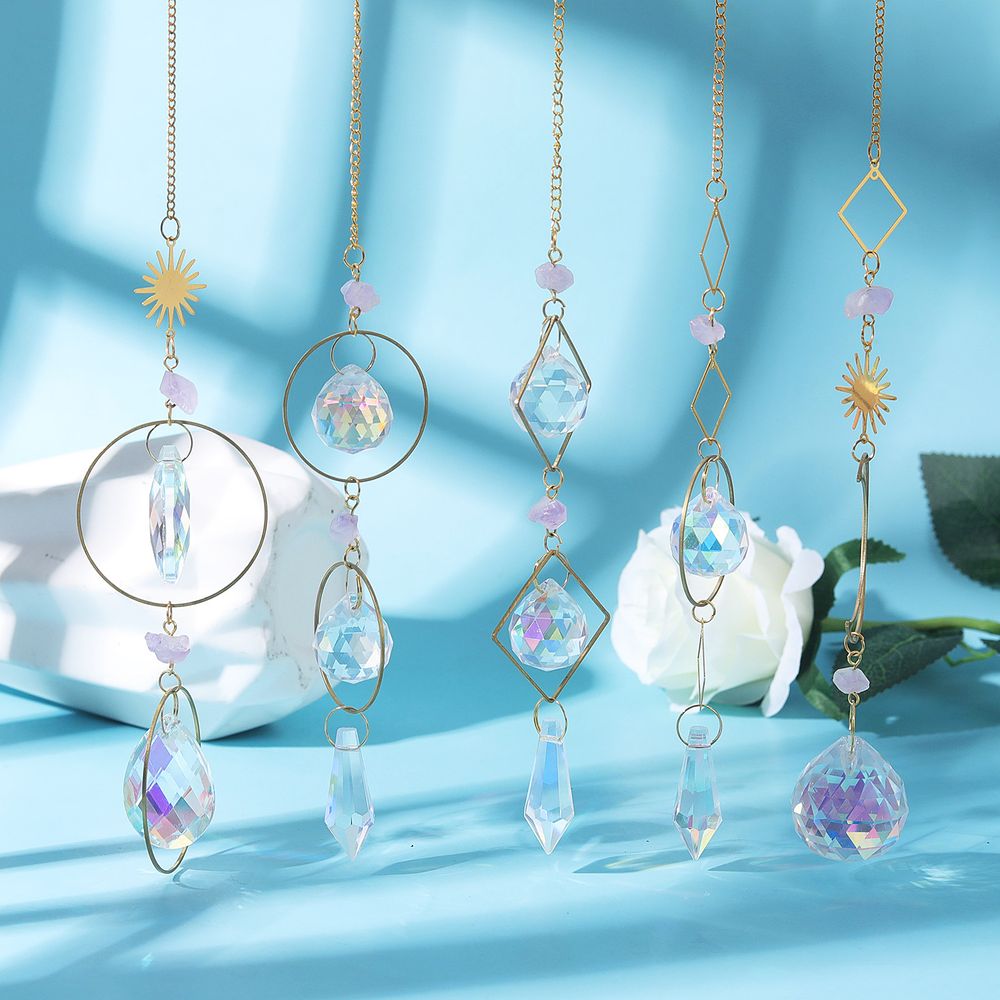 Sparkling Glass Charm AB Coating Suncatchers Lunar Hanging Ornament