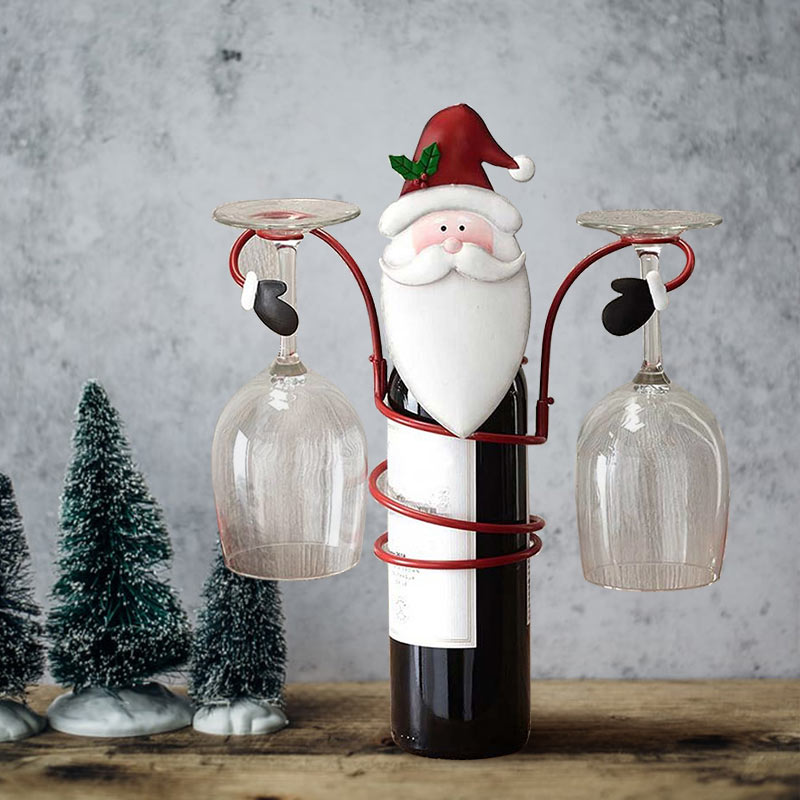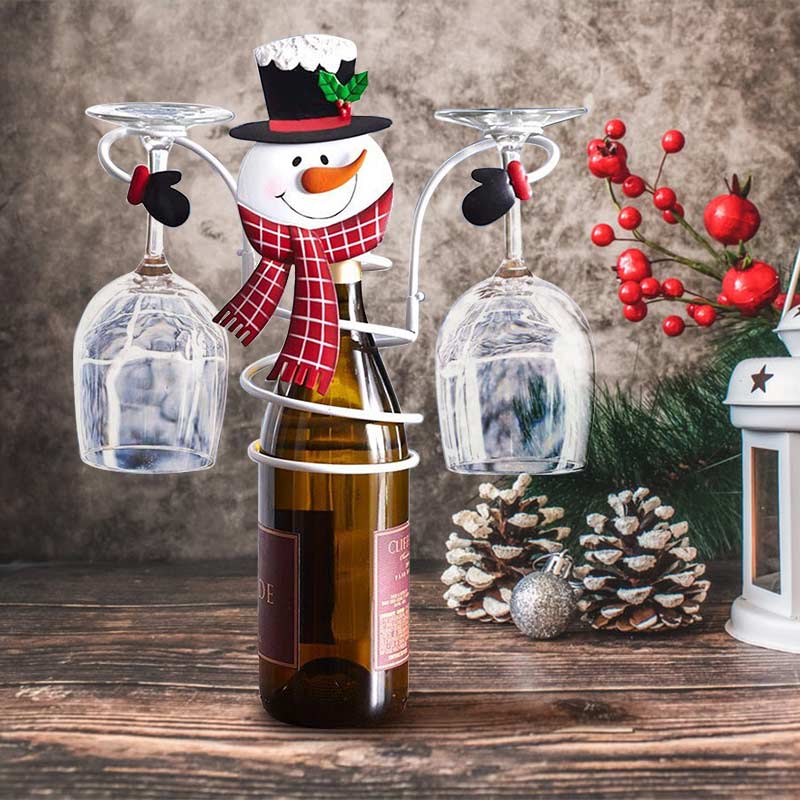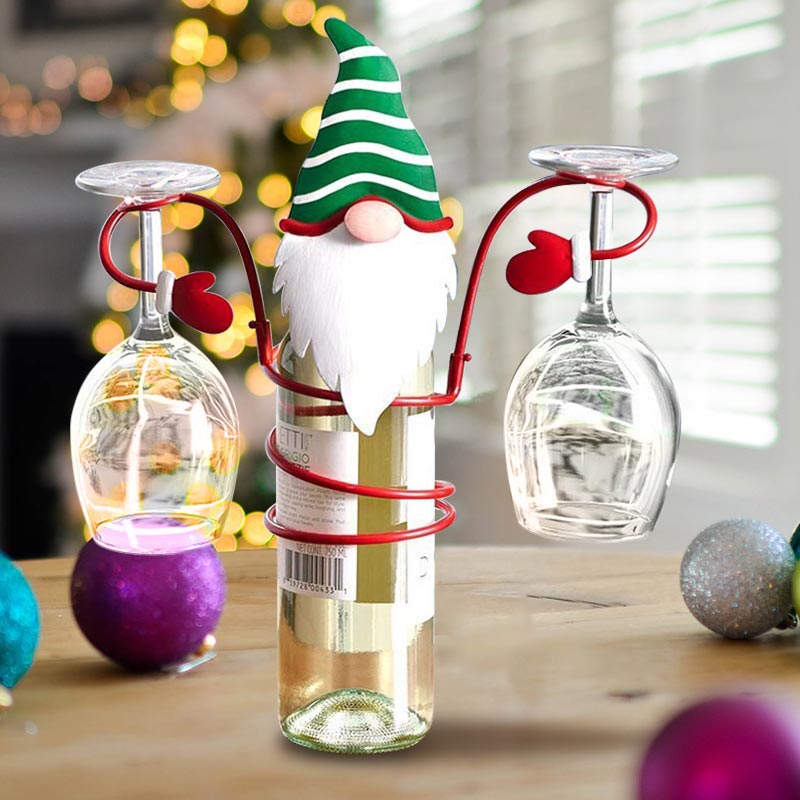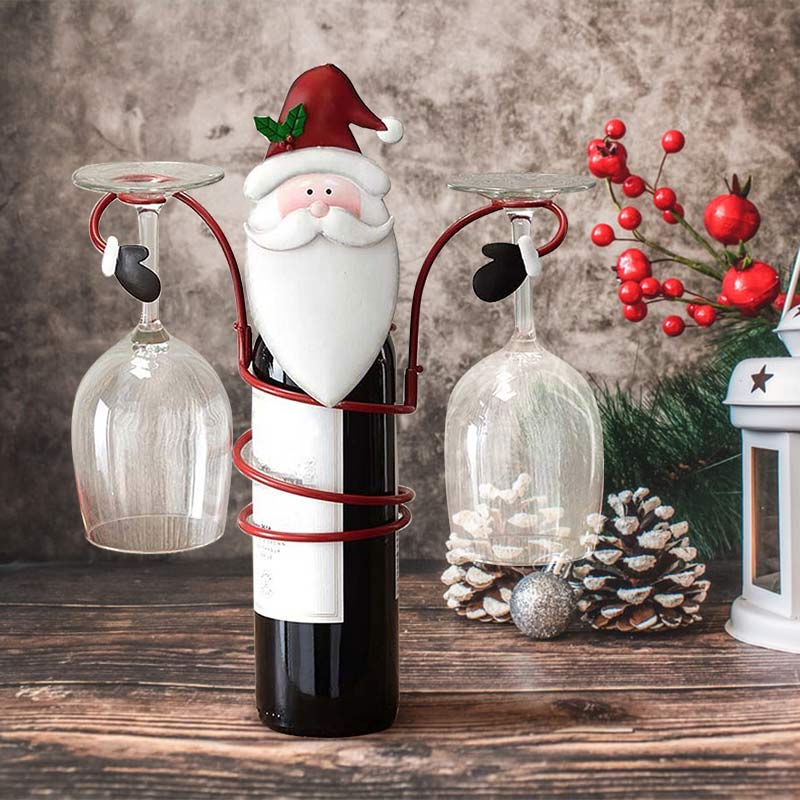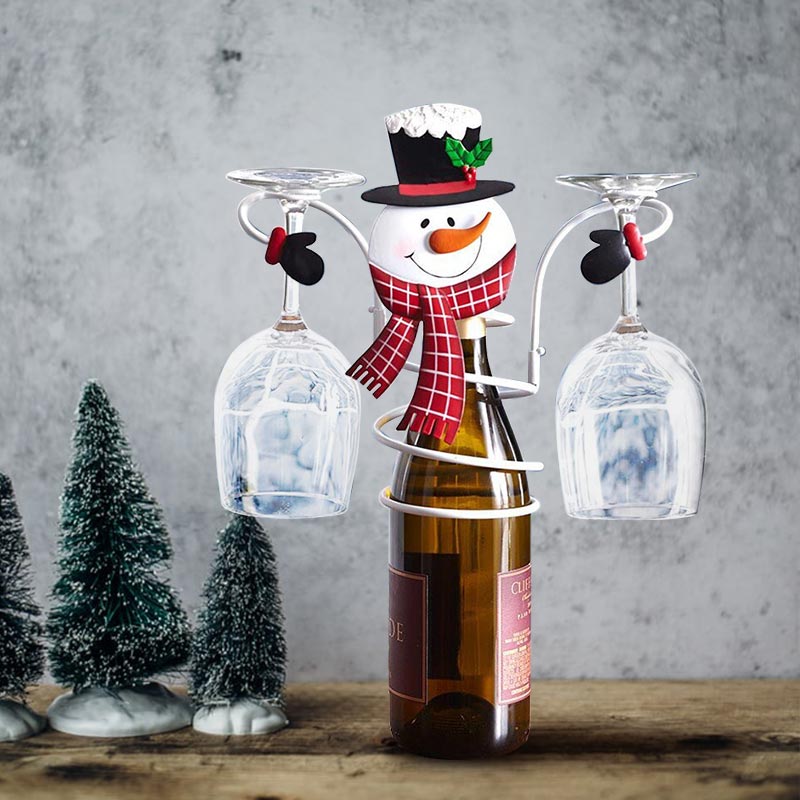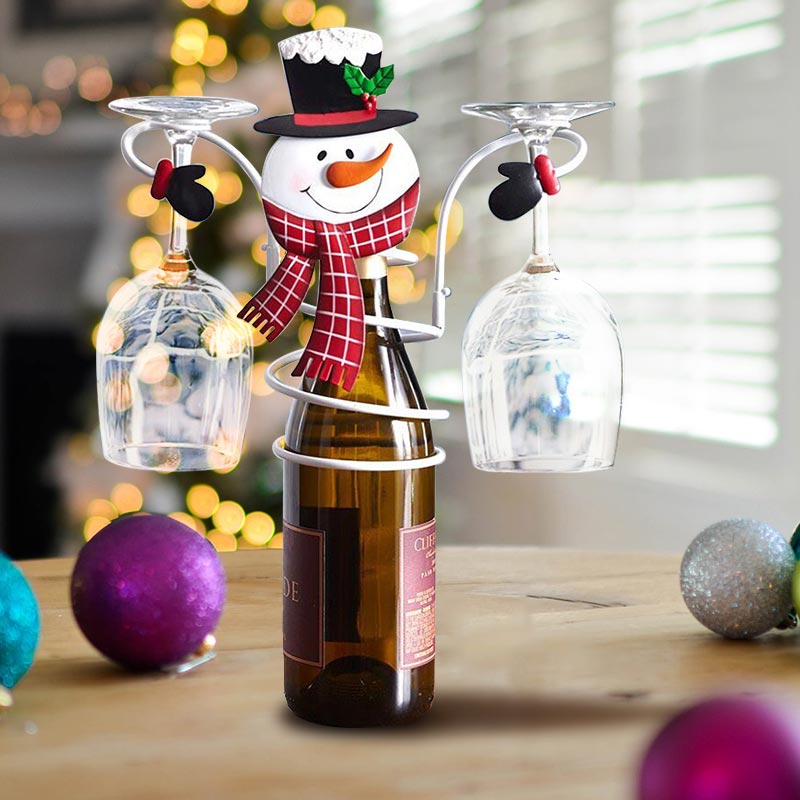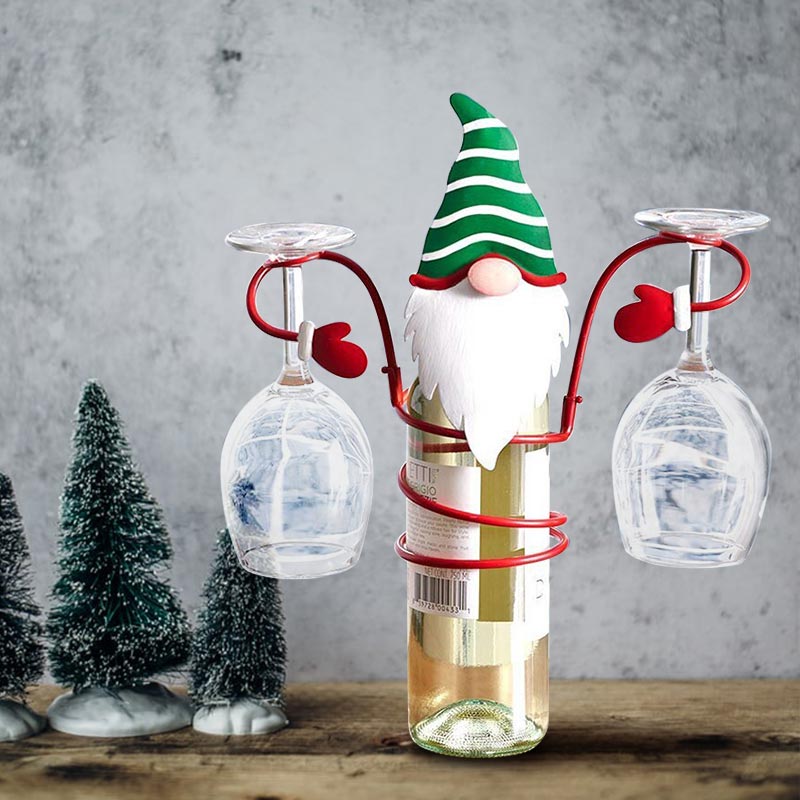 Wine Bottle Holder Christmas Santa & Snowman Bottle Holder
Wine Bottle Holder Christmas Santa & Snowman Bottle Holder
Size:10'' x 3.75'' x 9''
This is a Christmas wine bottle carrier that adds a fun and festive touch to the small details on your table. The Holiday Wine Bottle & Glass Holder is a fun way to celebrate the season. A finely detailed, cheerful face sits atop a spiral body that fits around a standard bottle while two arms hold your glasses.
Convenient & Practical
Its spiral body fits snugly around a standard wine bottle, while its two arms hold your wine glasses. Wine glass holder hangs each glass above Achieve optimal air drying and space-saving storage. Each holder conveniently holds 1 bottle and 2 wine glasses.
The Perfect Gift
The holder set includes a winter snowman/Santa Claus/Dwarf with a white or red holder. The perfect holiday gift, they are both practical and decorative. Therefore, this elegant wine rack will be the perfect decorating idea for any wine lover or family lover. The best gift choice for Mother's Day, Father's Day, Christmas, New Year and other holidays.
High-quality Material
Our wine glass holders are made of high-quality metal materials, with long-lasting craftsmanship, firm hold and firm base.
Discover More Christmas Decor Here: https://www.koalaprint.com/collections/christmas-decoration/
Wine Bottle Holder Christmas Santa & Snowman Bottle Holder